External RPM sensors or heart rate monitors can be connected using Bluetooth Smart (BLE) as an additional sensor.
This procedure is also available for the application TUNTURI Routes.
The process is quite similar between IOS and Android, the only difference is that you won't see the 'add additional sensor' yellow button on IOS, just tap on 'heart rate', 'Power sensor' or 'Cadence sensor' according to the sensor you want to add.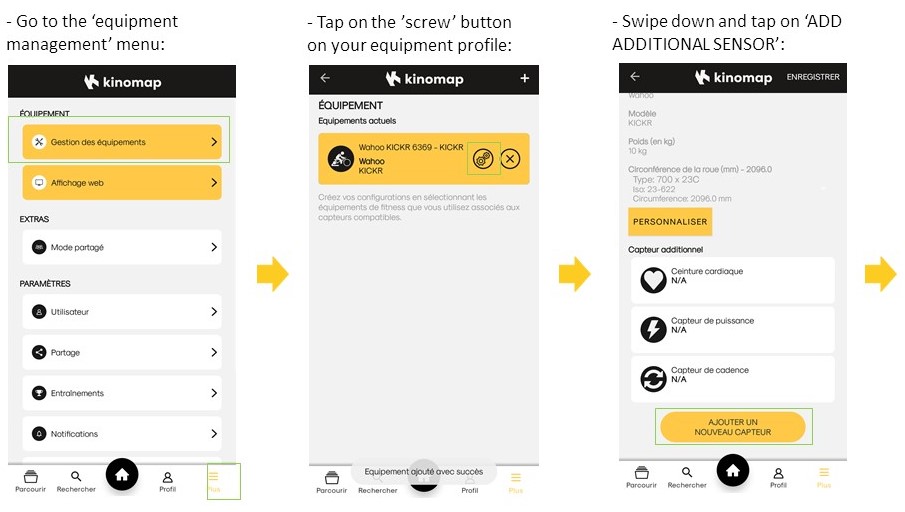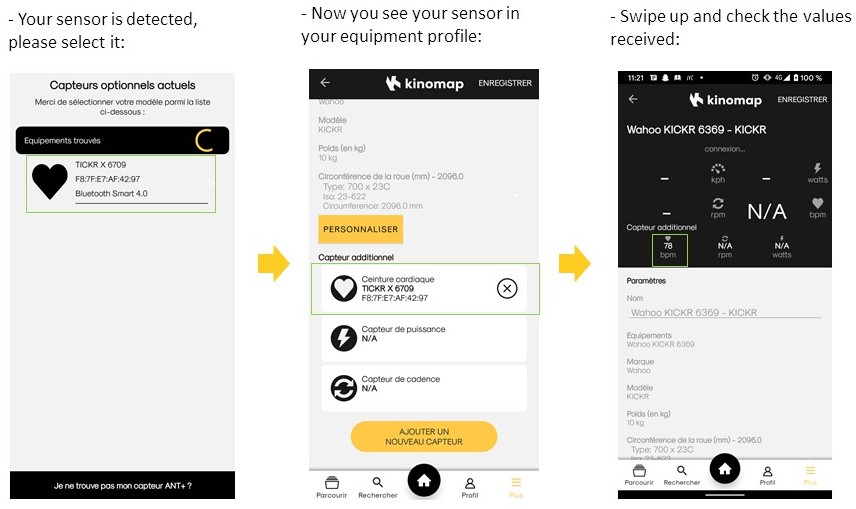 Note: You can add more than one additional sensor. In this case, just follow the same steps to add a cadence sensor or a power meter.