Kinomap, through its interactive and intuitive application, offers you a multitude of different programs to train at home or on shared equipment (company, hospital, school, club, or sports association except for commercial gym).
For sports clubs and associations, Kinomap has developed a license that allows a large number of people to benefit from the Kinomap experience within a club on a single account.
There is no need to create an account for each licensee, to download the application on each smartphone or tablet. This one is permanently installed (and secured) by the club or the federation, leaving the user the possibility to fill in his email address at the beginning of each session in order to receive a report of the realized session.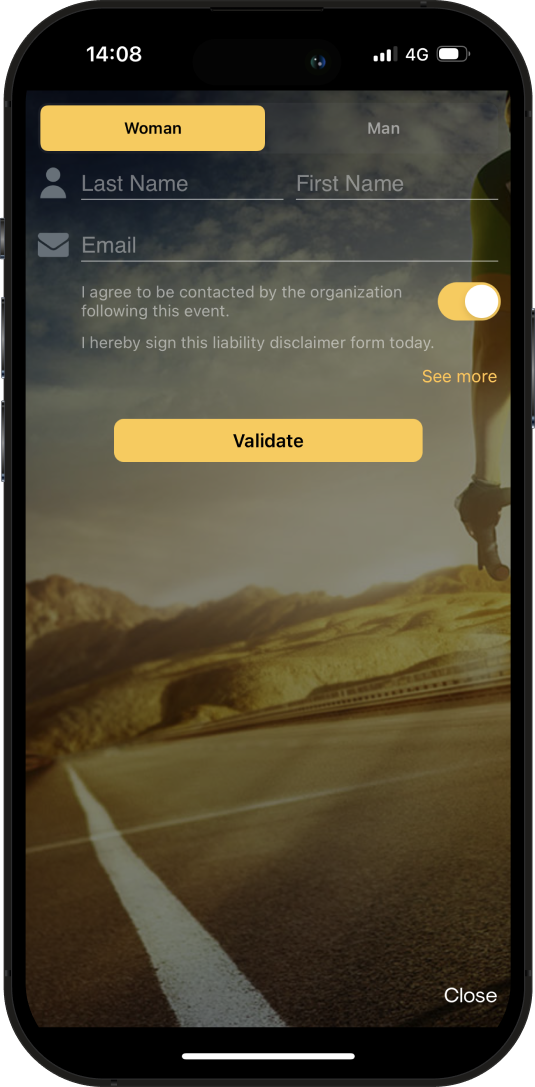 To have more information about the implementation of this Club / Federations mode, go to the Shared Mode article on Kinomap, and more precisely, on the menu How to activate the shared mode for your event.
The coach or trainer can also receive a detailed report of each session performed with the name of the concerned patient. The particularity for the user, if he has a Kinomap account (free or paying), his training data will be automatically credited to his account, without having to log in during the training, just by entering his Kinomap nickname.
Moreover, if he is a subscriber, the Strava or equivalent sharing is done (if the subscriber has activated the automatic sharing of the sessions on the third-party applications of his choice).