When you start an activity, you have a choice between two training modes: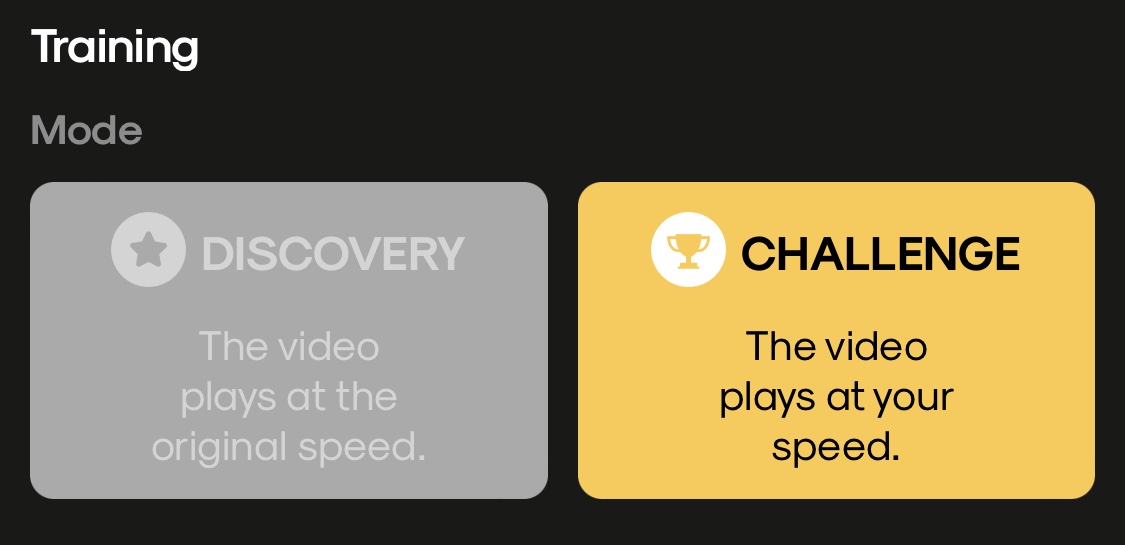 Challenge mode: the video plays at your speed, allowing you to perform the same overall effort as the video maker. If you're not fast enough, the video slowly decreases the framerate. If you're performing well, the framerate can be increased up to twice the original speed. Use this mode to compete against other opponents who already performed on this video, and who have exported to 3rd party websites such as Strava with full coordinates and a map of your virtual ride.
Discovery mode: the video plays at the original speed, pausing when your speed is reaching 0. Whatever your performance is, the video framerate is not altered. But you'll still see if you perform well by looking at the energy output produced, measured in Kinos. Note that export to 3rd party websites such as Strava will be limited to Watts and any additional data like cadence, heart rate, but will not display coordinates nor a map.