The Apple Watch can be used on Kinomap as a Heart rate sensor.

Note that it doesn't work with an iPad, you must use an iPhone.
First, you need to pair your watch with Kinomap. To do this you must go to the tab "more" then to the option "equipment management". Once on this screen, you have to add an additional sensor (How to add an additional sensor?) and choose the heart icon. The Bluetooth discovery should normally show you your watch :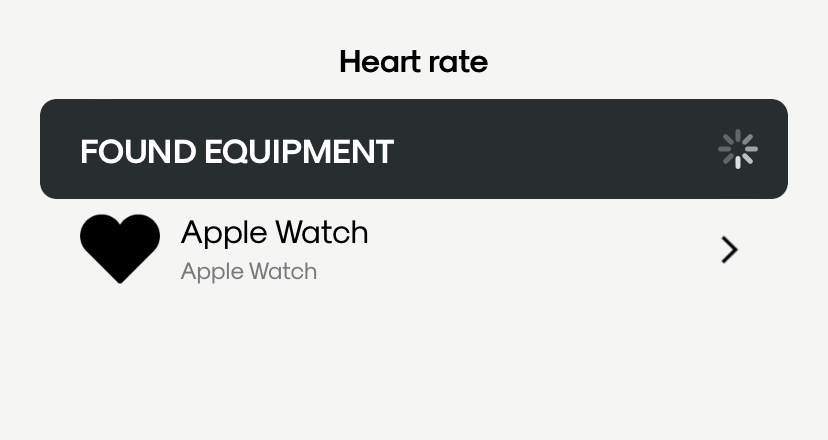 Once the pairing is done you will have to launch the Kinomap application from your watch and select training on your phone. You will have to keep your watch out of standby mode when you launch your session.
If you see a 'start' green button, please press it :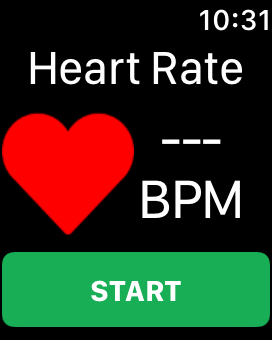 When your training starts the sensors of your watch should be on and you should receive your data a few seconds later.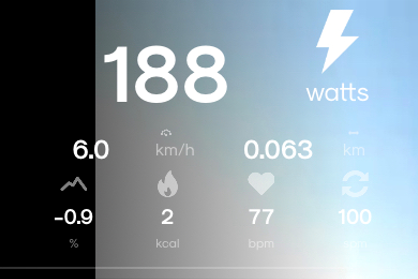 To stop, you will have to stop Kinomap on your phone and on your watch.