This tutorial is also available for the Tunturi Routes users.
Initial step: create your account
Go to our website main page : www.kinomap.com/v2/home
Then, click on "Login"

Click on « Create my account », and, follow the next steps..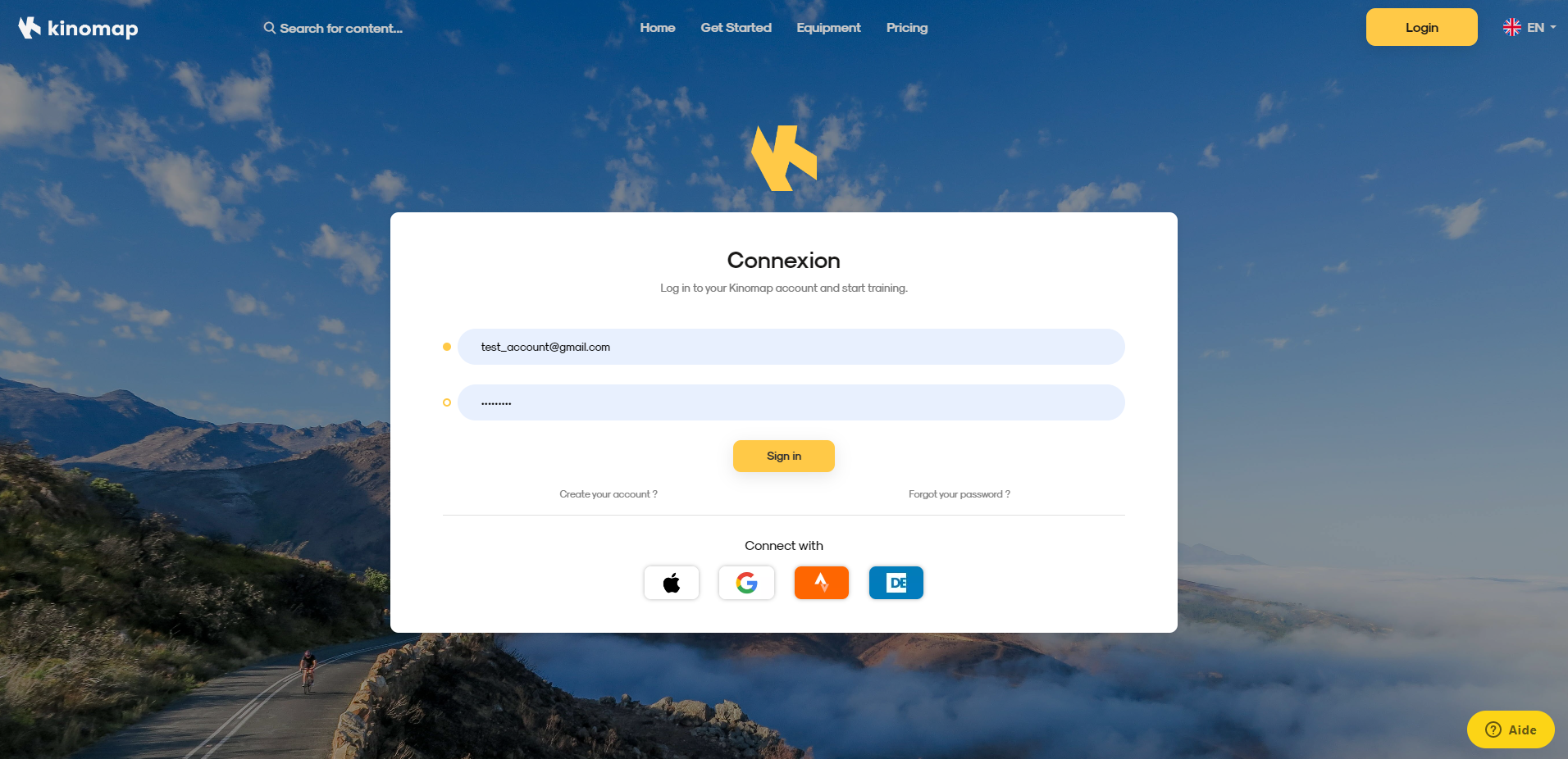 Step 1 : Clic on "My subscriptions"
Go to our website main page : www.kinomap.com/v2/home
Clic on your username to display all the menu from our Website. Then, clic on "My Subscriptions"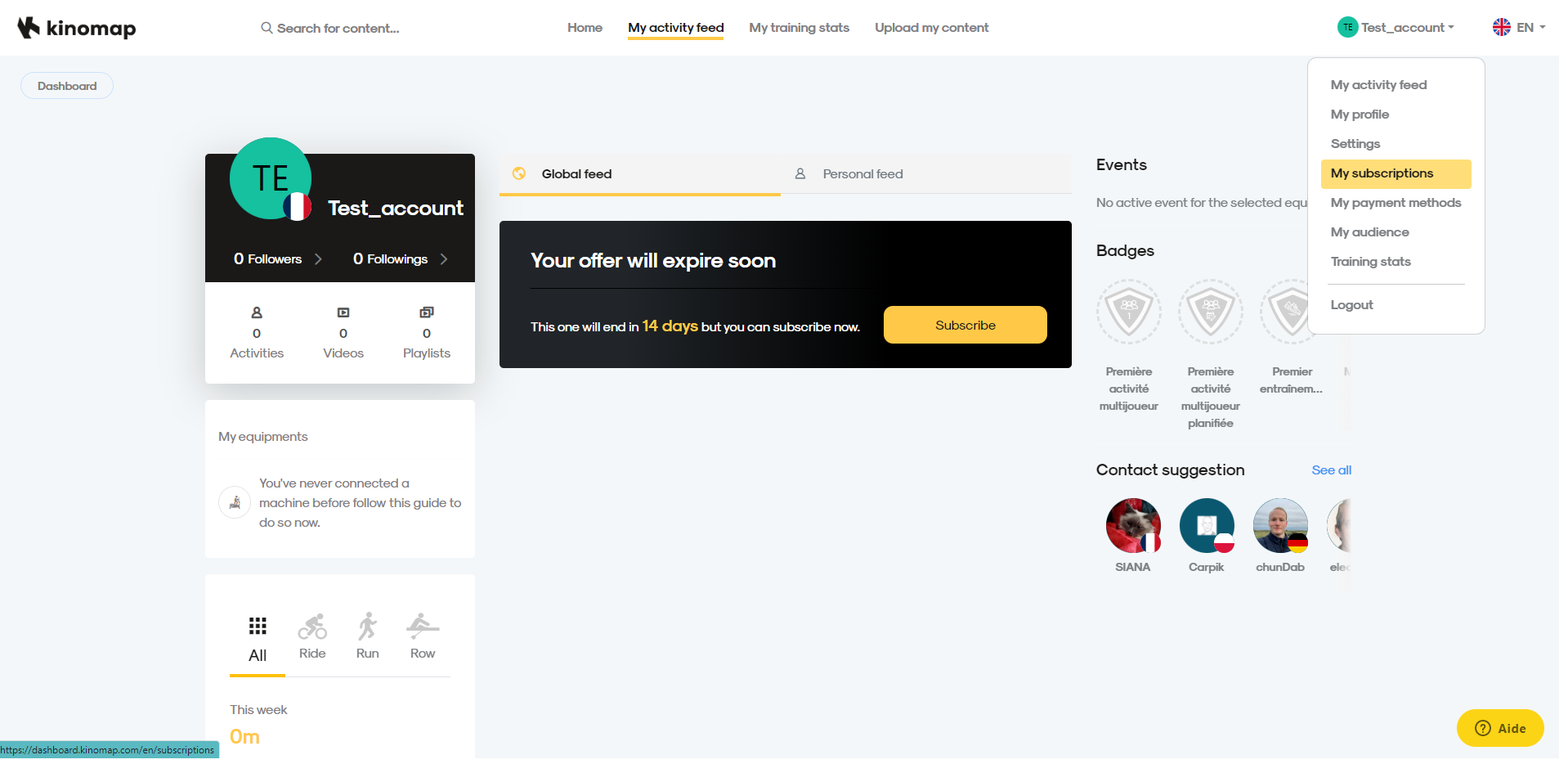 Step 2 : Choose your subscription
By clicking on the "My subscription" , our page will automatically redirect you to the page presenting our prices.
For monthly or annual packages, click on "Select" below the desired package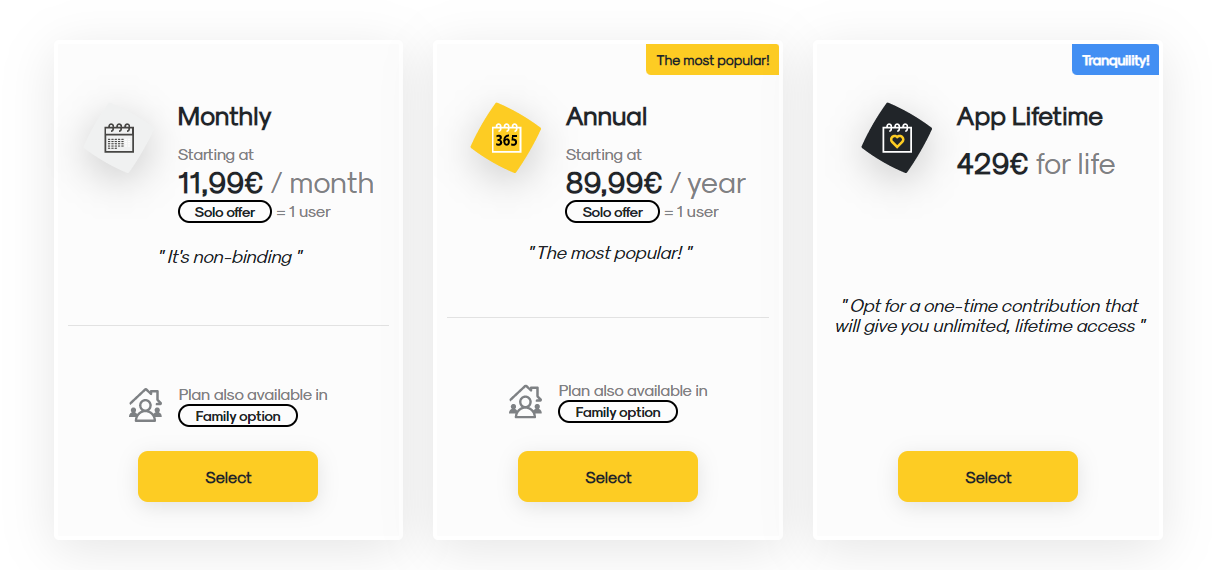 Step 3 : Click on "Buy this plan"
This summary page will allow you to purchase your plan (and start the payment process), Then, you will be able to add your STRIPE CODE, as indicated here in BLUE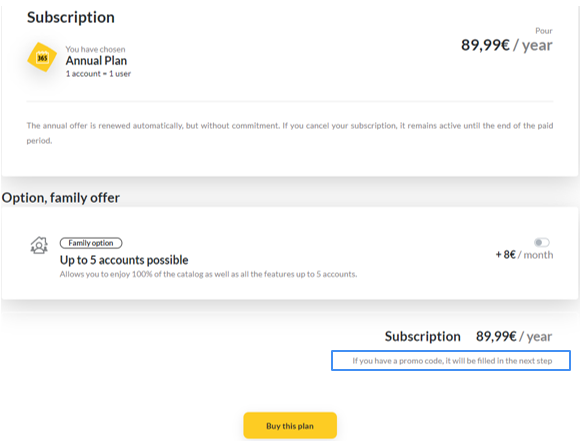 Step 4 : Add your coupon , or your promotional code
In the box provided, you can enter the STRIPE code you were given (e.g. CODEEXEMPLE). Click on "Add".
The new price will be displayed in your recap.
Fill in your credit card information and click on the "Complete purchase" button.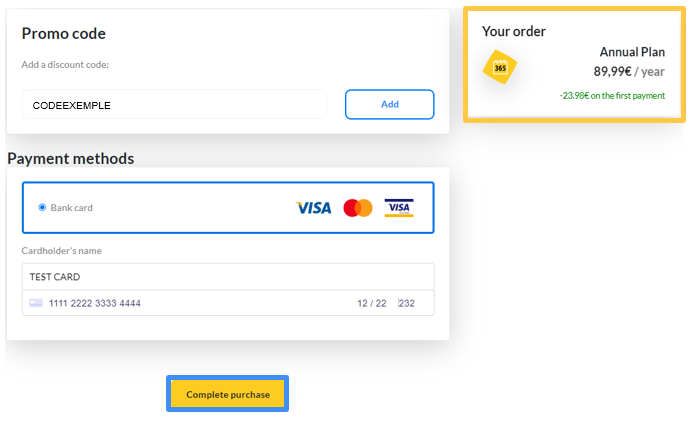 You have now activated your promotional code . Your payment will start after the ending of the promotion.