We're happy to announce the launch of a brand new training mode on Kinomap: the Map Mode 🗺
A new feature that allows you to train on your favorite routes thanks to their GPS tracks! Kinomap counts now 5 different training modes and is Kinomap is one of the best indoor cycling apps according to the Cyclists Hub blog.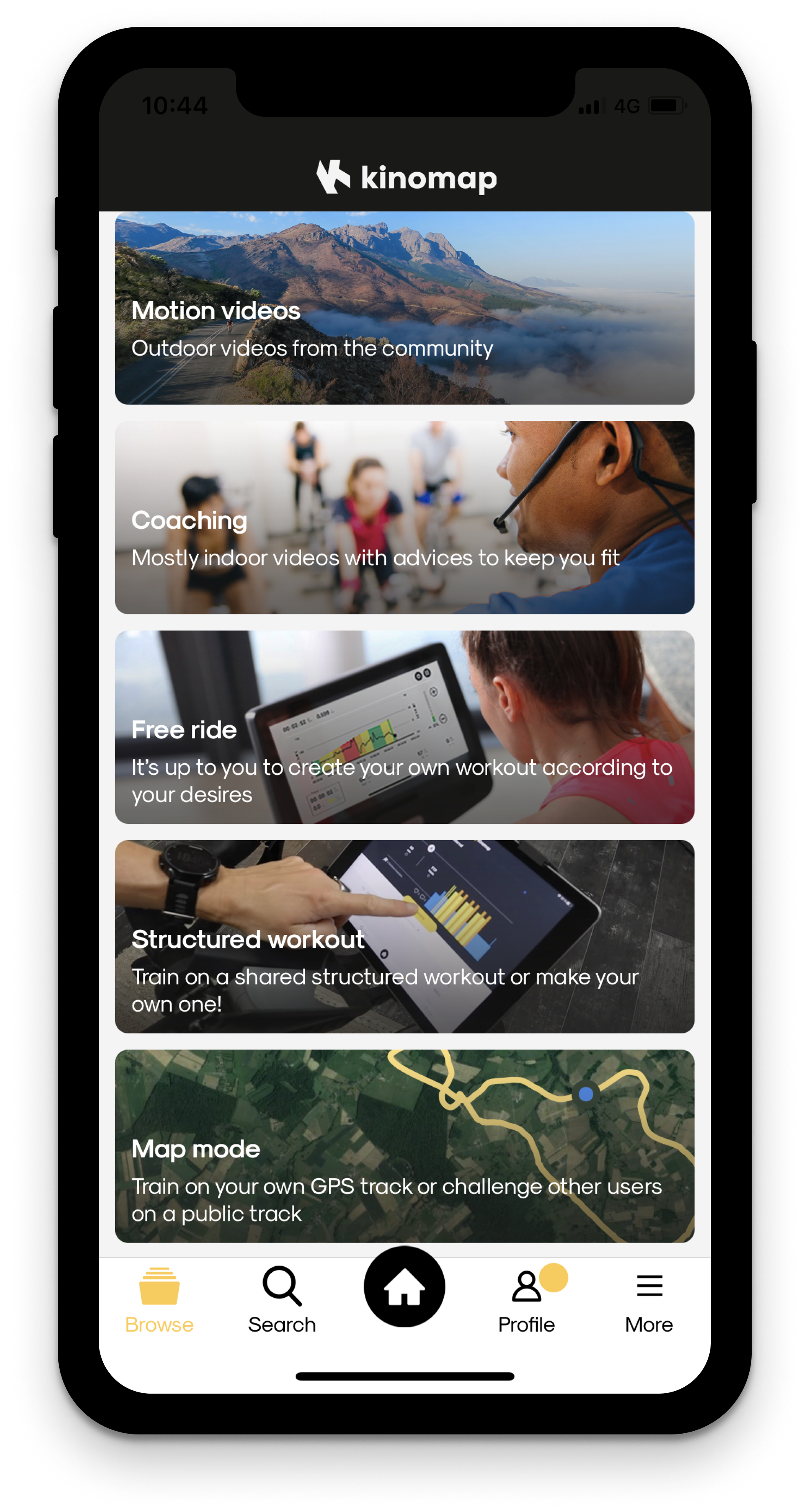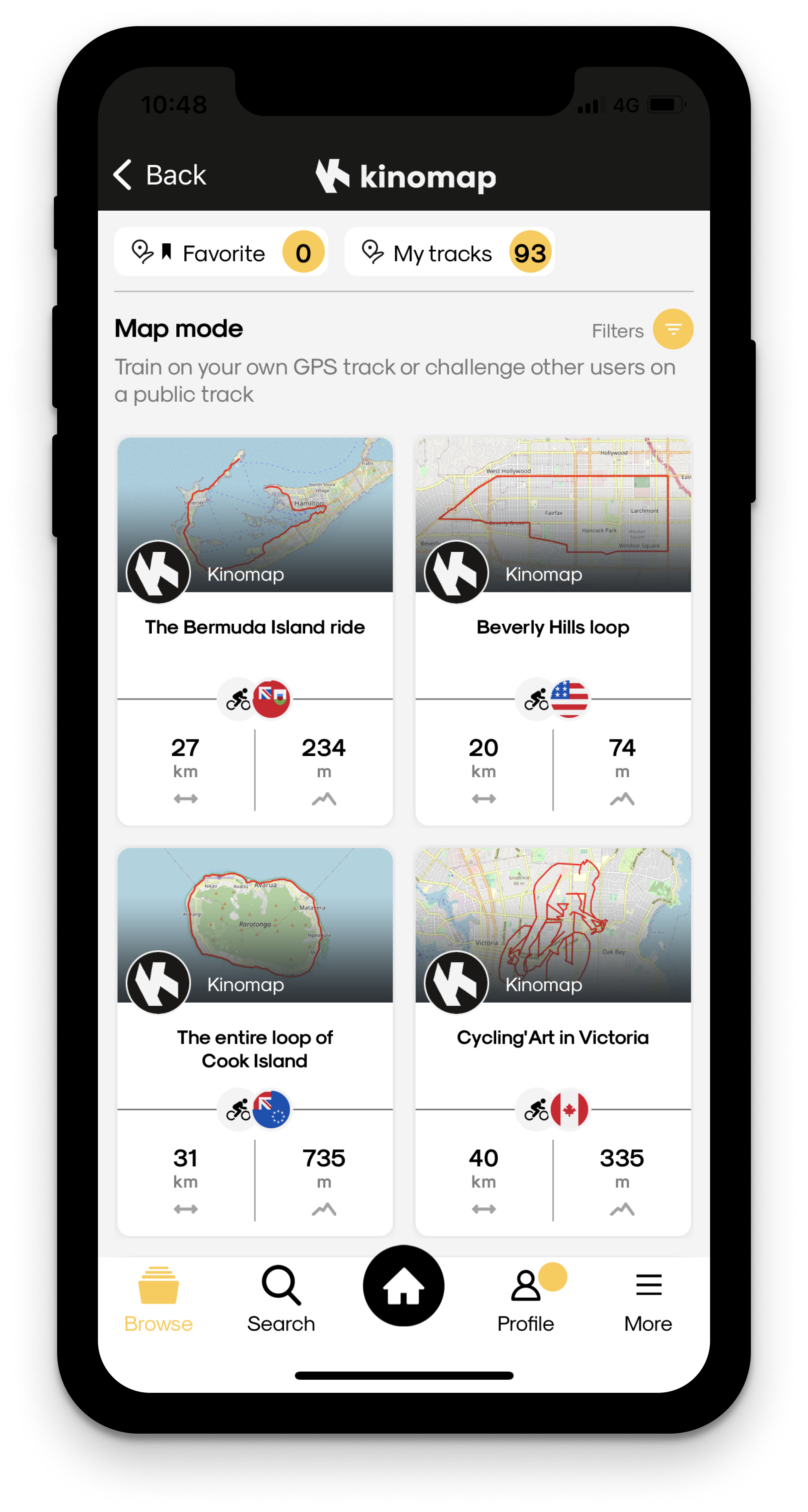 Official Stages, fabulous routes, marathons, and many more await you on Kinomap! Through the browse tab of the app, all you have to do is, click on the Map Mode section, select the track, and start training 🤩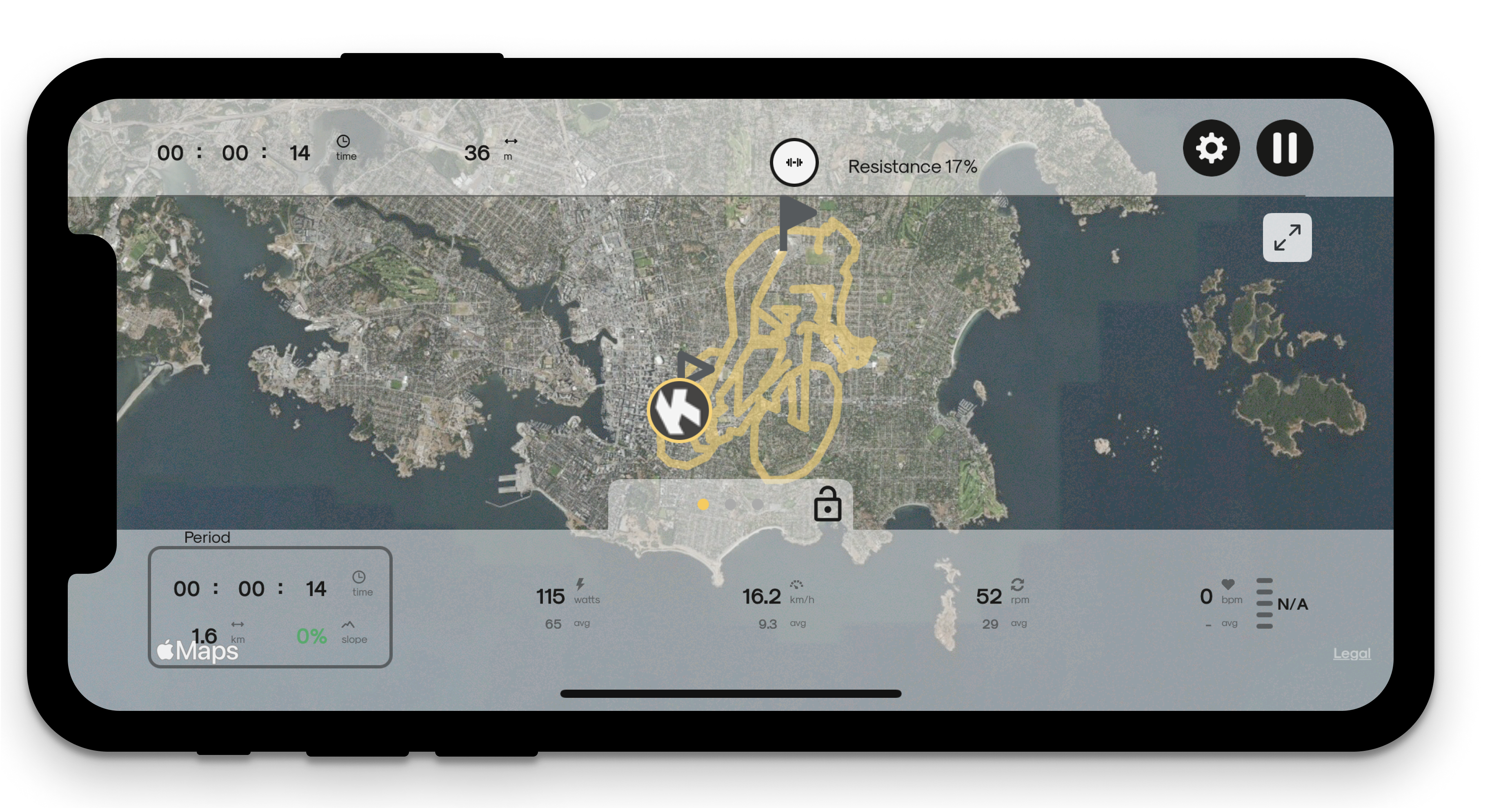 Check out your progress in realtime 📊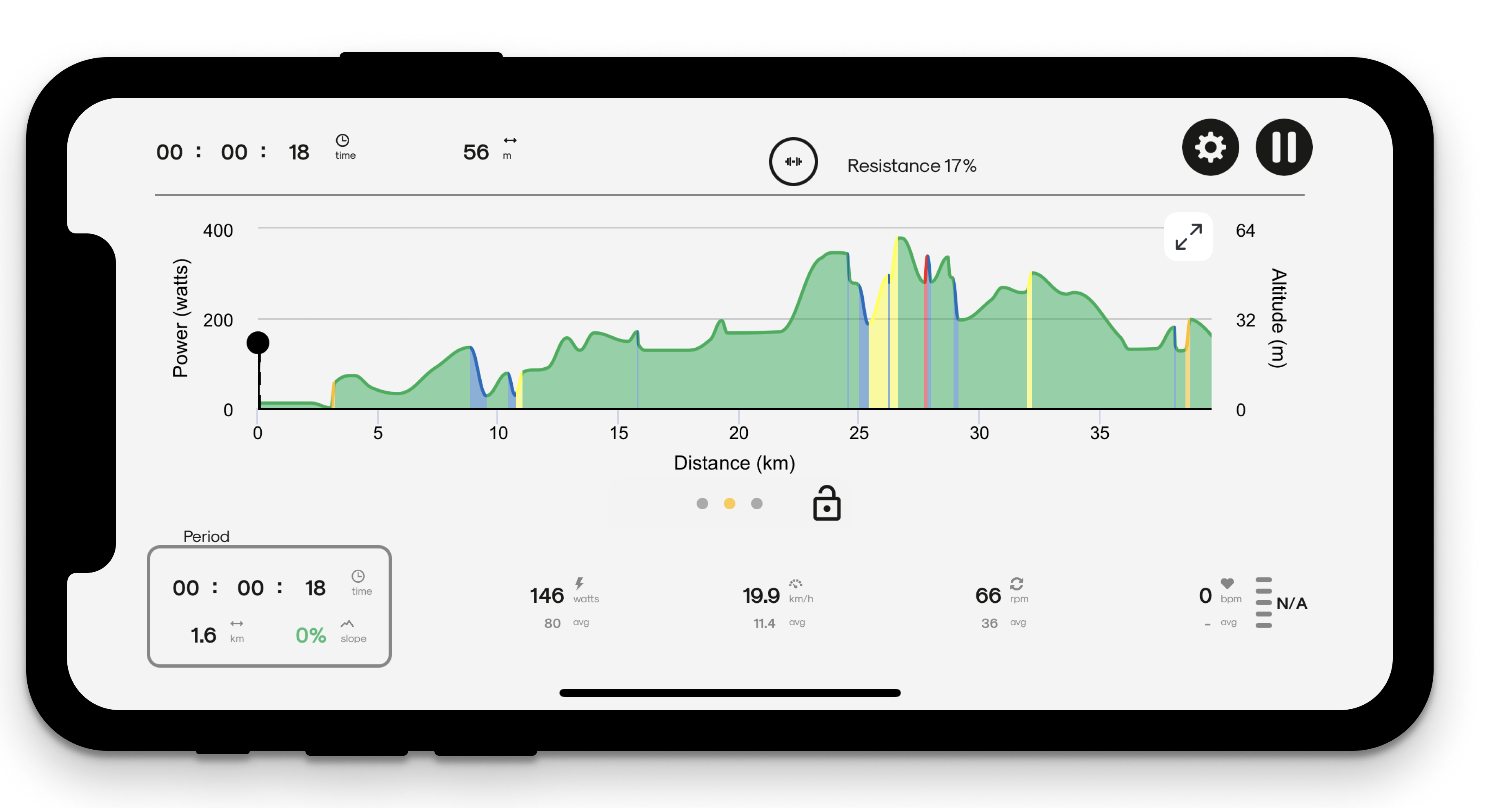 Your position compared to the others 📍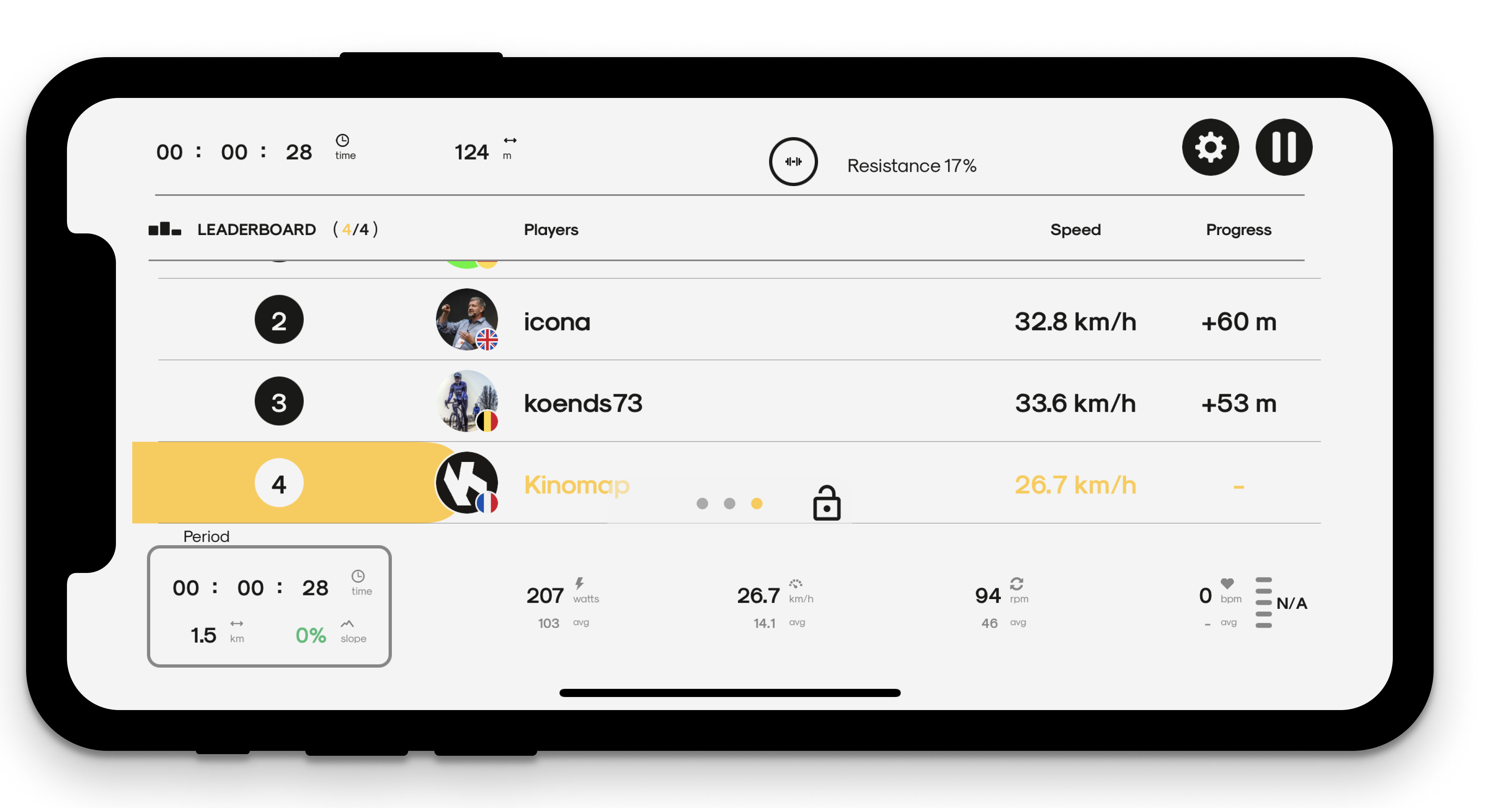 This feature is available on both Kinomap & Tunturi Routes.
You can also upload your own GPS track!
Record your training data through any kind of connected devices (mobile phone, smartwatch, sensor, etc.), then extract your GPS track from your activities.
How to do it?
Through your profile on the Kinomap website, click on "My GPS tracks"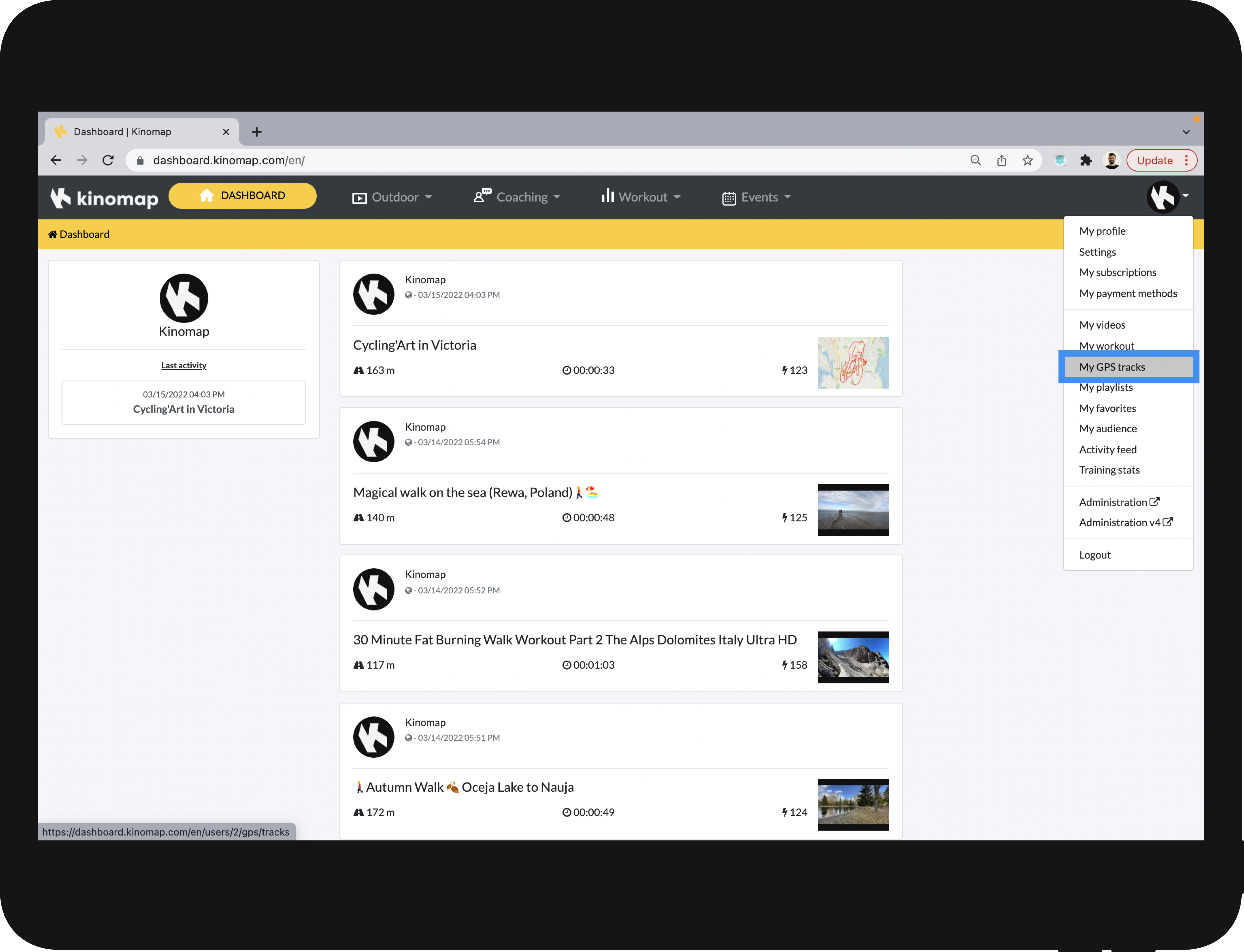 Then on "Add GPS tracks"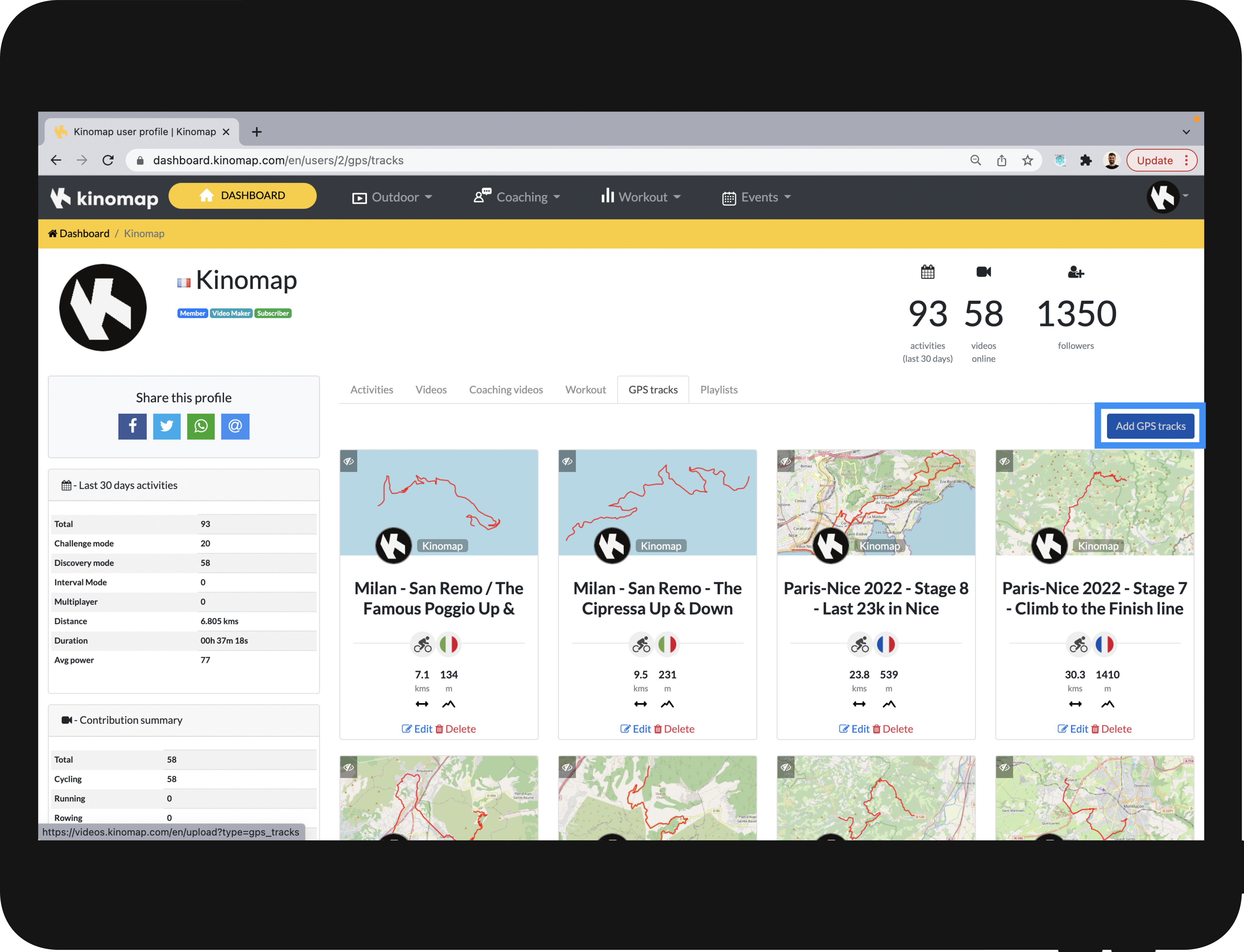 Select your GPS file or drop it directly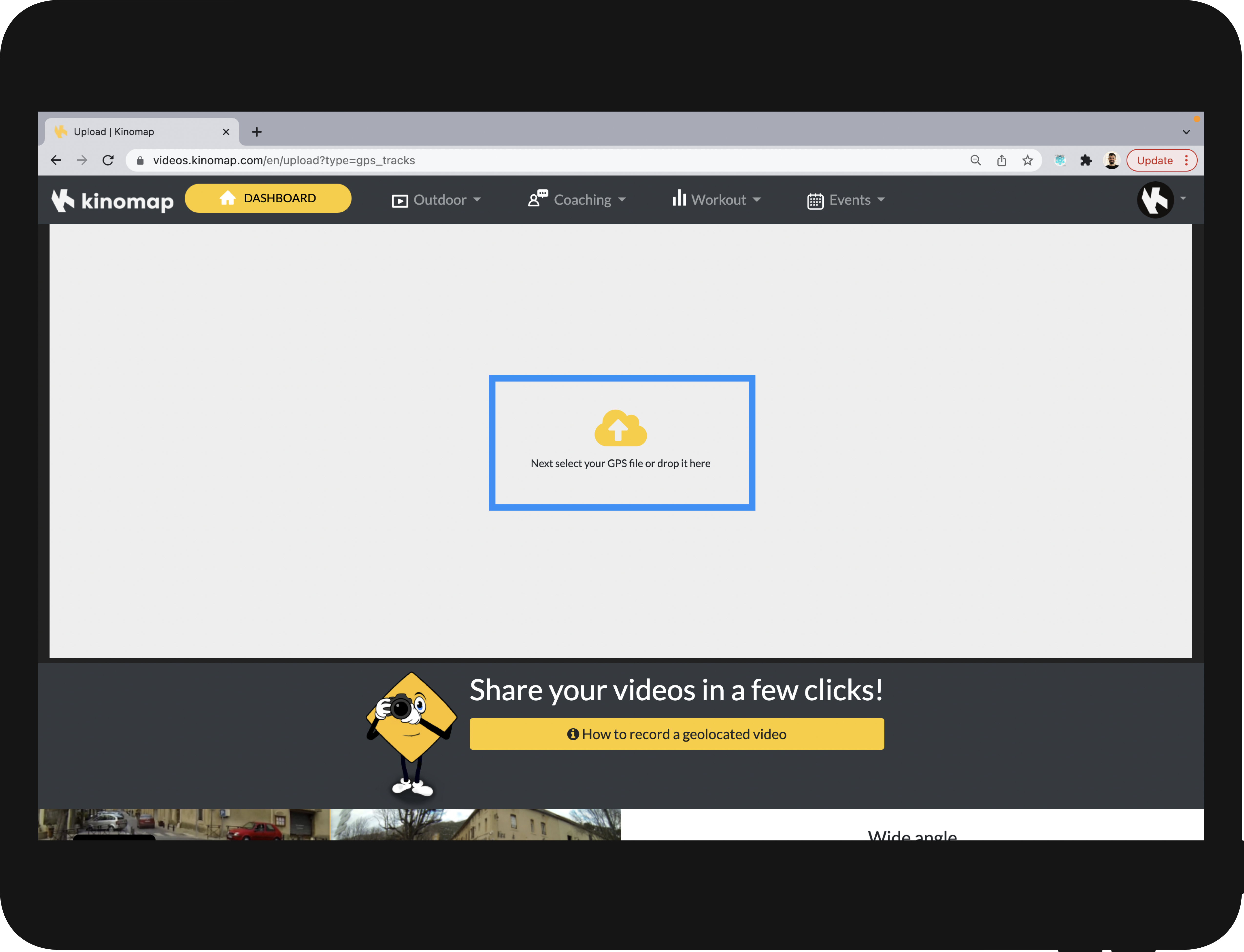 As soon as you upload your GPS track file, you can transfer it to the application by clicking on the "Start Upload" button. Be sure to enter a title to your GPS track.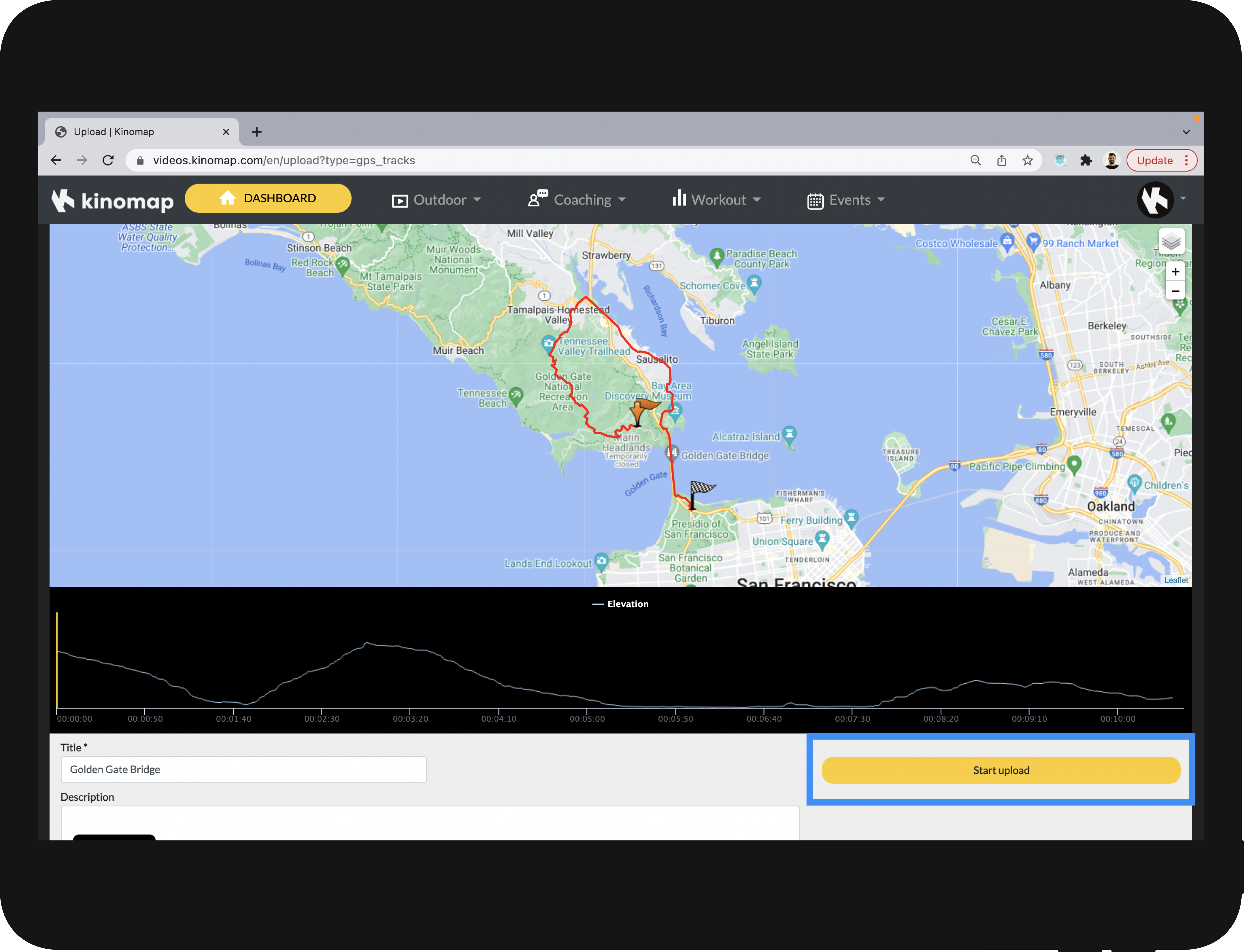 As soon as your file is transferred, you will see the following message:

Additional information about the GPS track
GARMIN App
If you have the Garmin connect application, this is how to create your own GPS track.
STRAVA
If you have the STRAVA application, this is how to create your own route.
TIP: Please check the format of your data files extension (gpx).