The Kinomap team is proud to announce that the Kinomap application for Apple TV is now available.
This version, lighter than the mobile version, only includes the training mode with the scenic videos.
First of all, it is important to specify that the application is not compatible with all equipment and that it is not possible to add an additional sensor. Once in the application, if you cannot find your equipment, it is not compatible.
Finally, the details of the activities will not be visible on this application but you will find them on the mobile version and the website.
To start, after downloading Kinomap on your Apple TV, you will first have to log in with your usual login and password.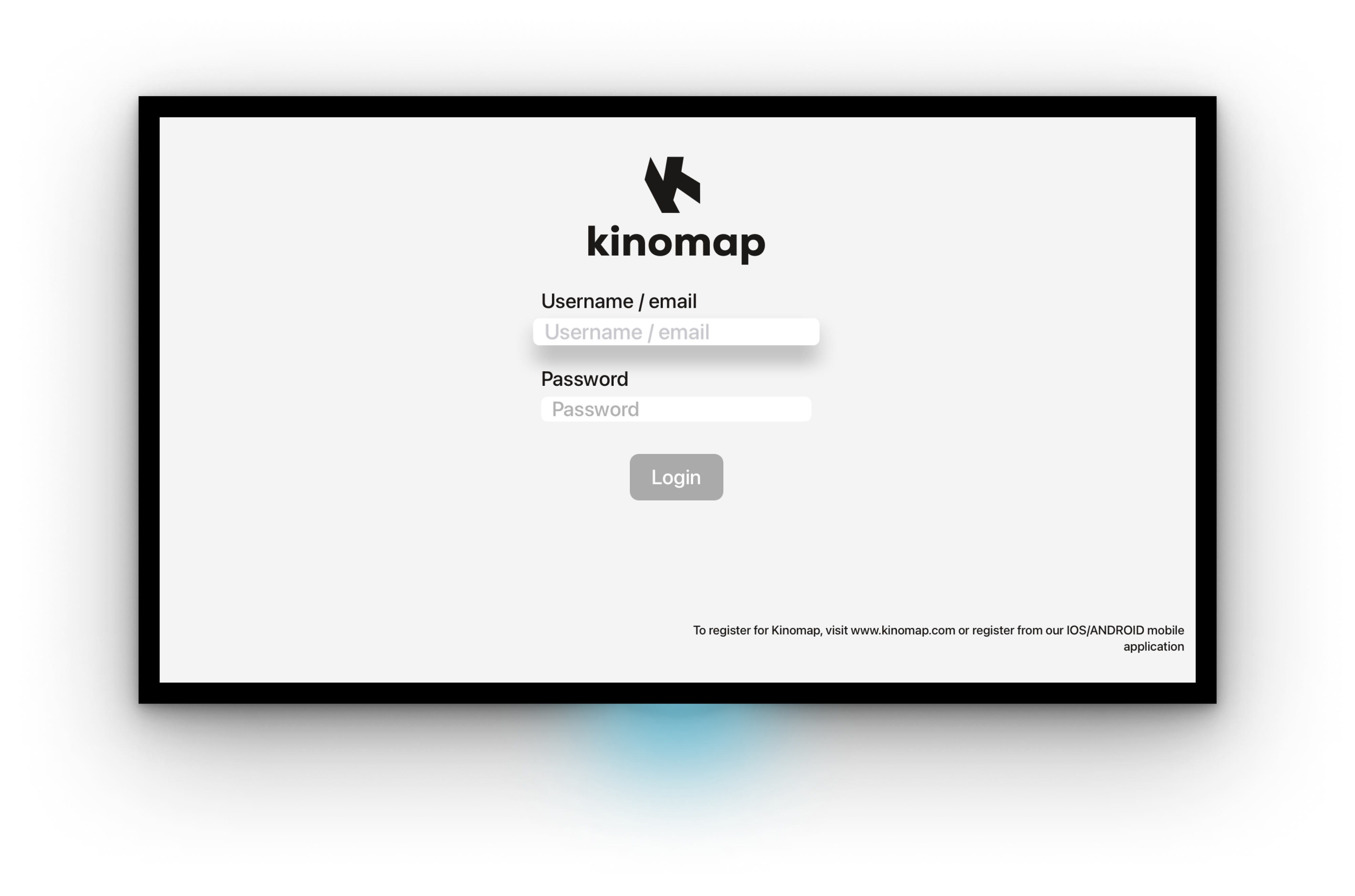 Once connected, you will be able to add your equipment by selecting the 'Manage equipment' button.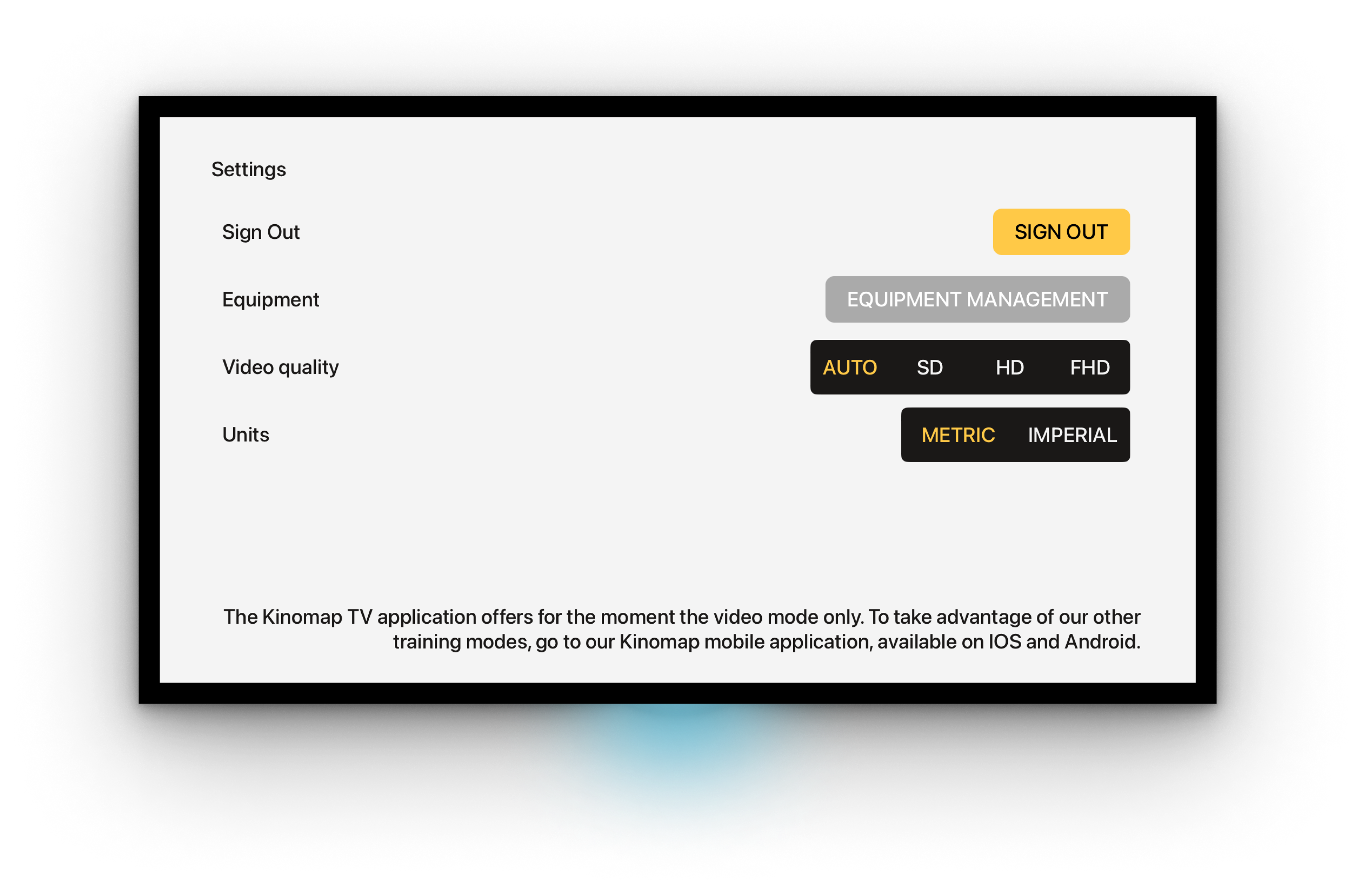 The principle is exactly the same as on the mobile application. Select 'Add new equipment':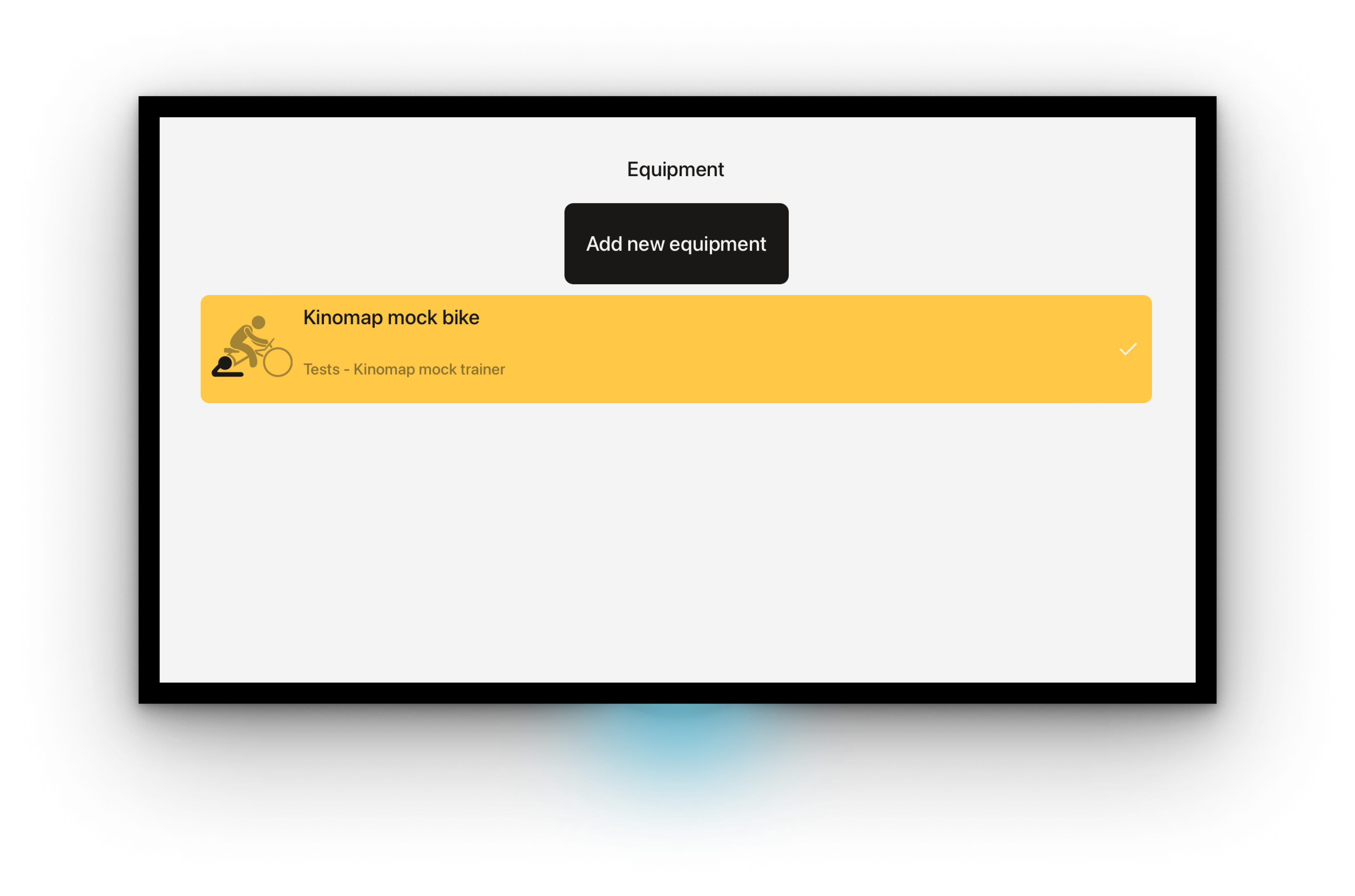 Then choose the type of equipment: home trainer, exercise bike, treadmill, elliptical or rowing machine.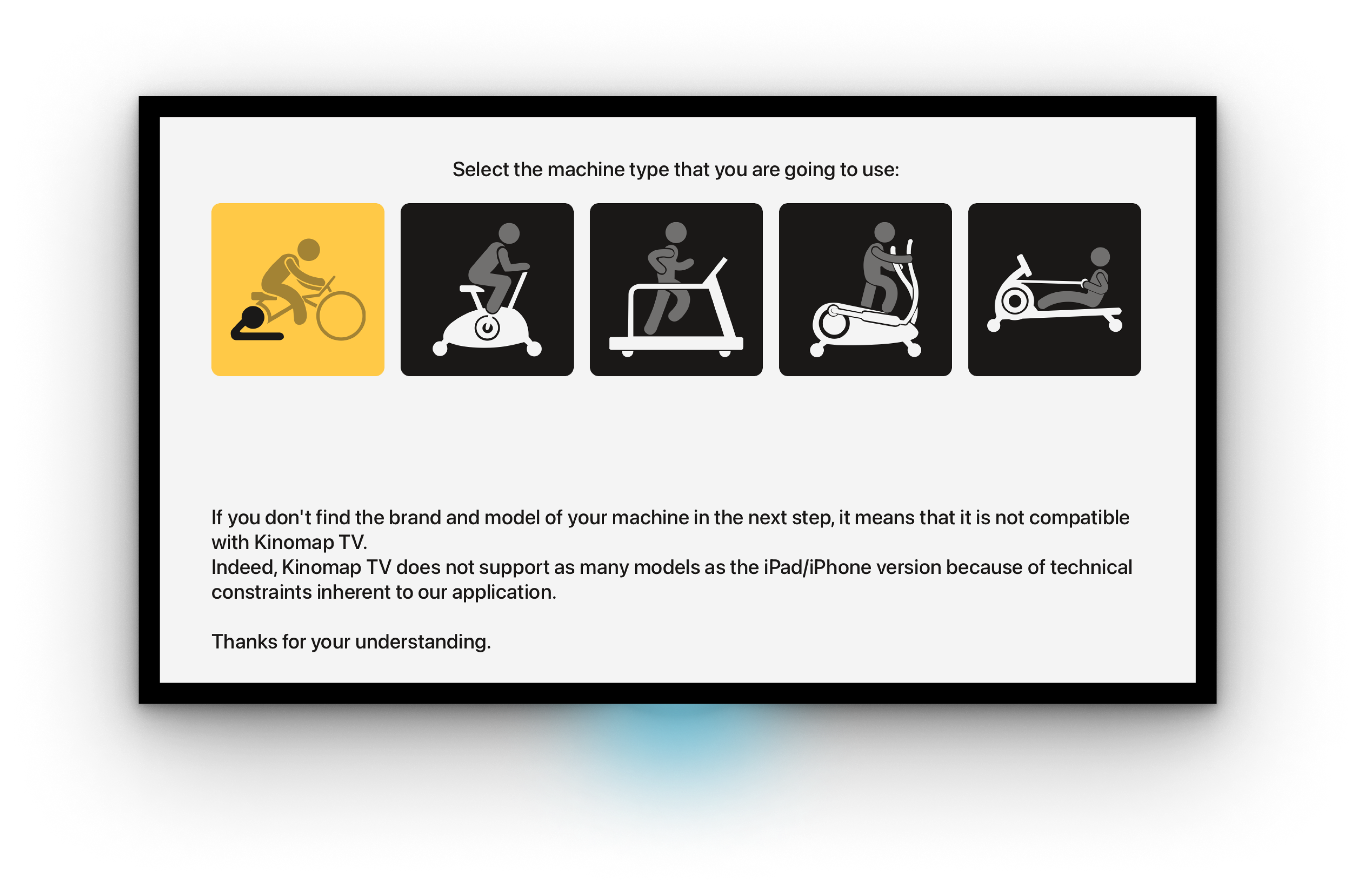 In our example, we will connect an exercise bike in Test mode. Then select the brand of your bike, here it is Test: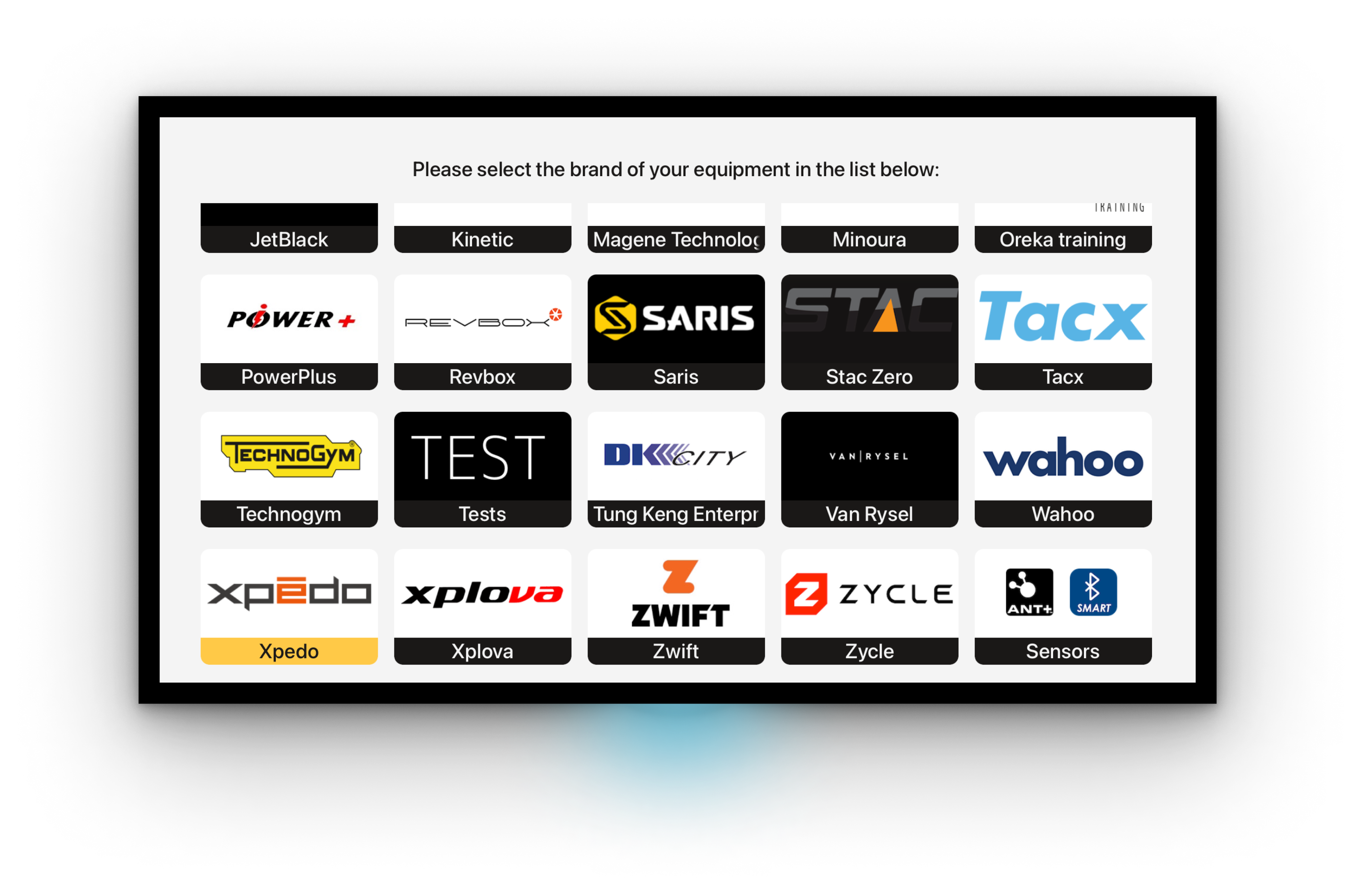 Then select the model, here Kinomap mock trainer: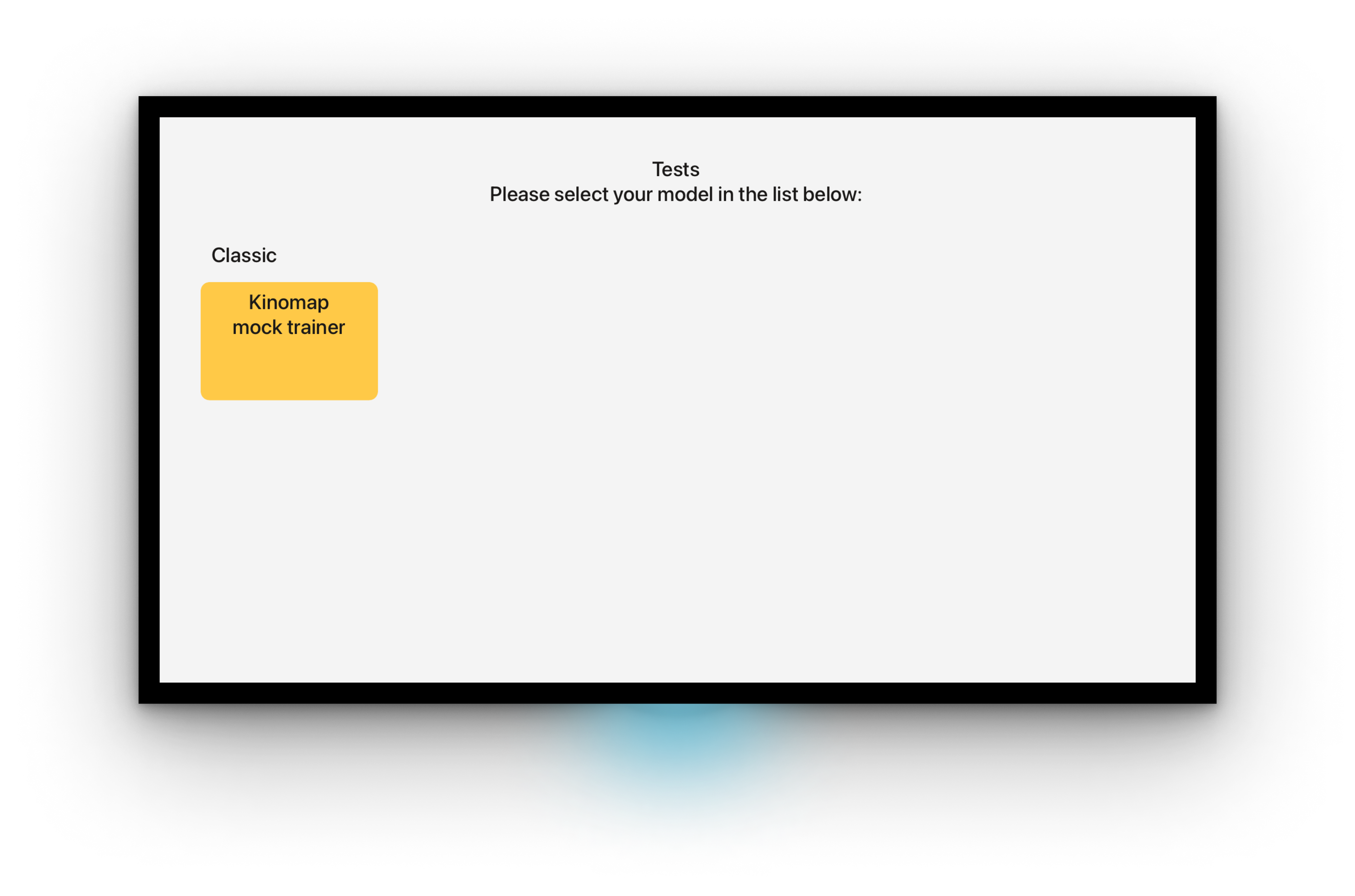 Finally, press the connection that appears on the screen.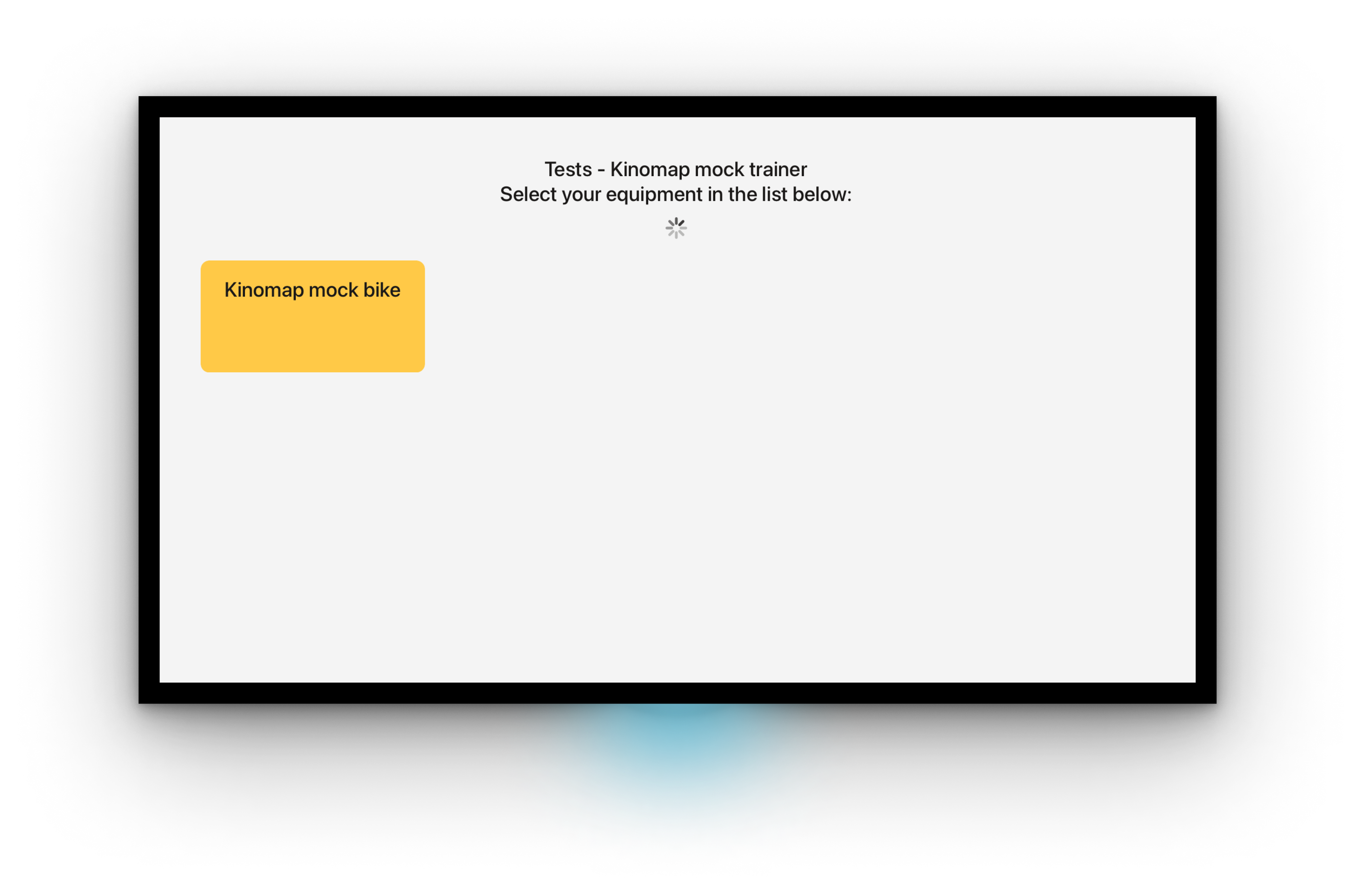 The list of videos is displayed: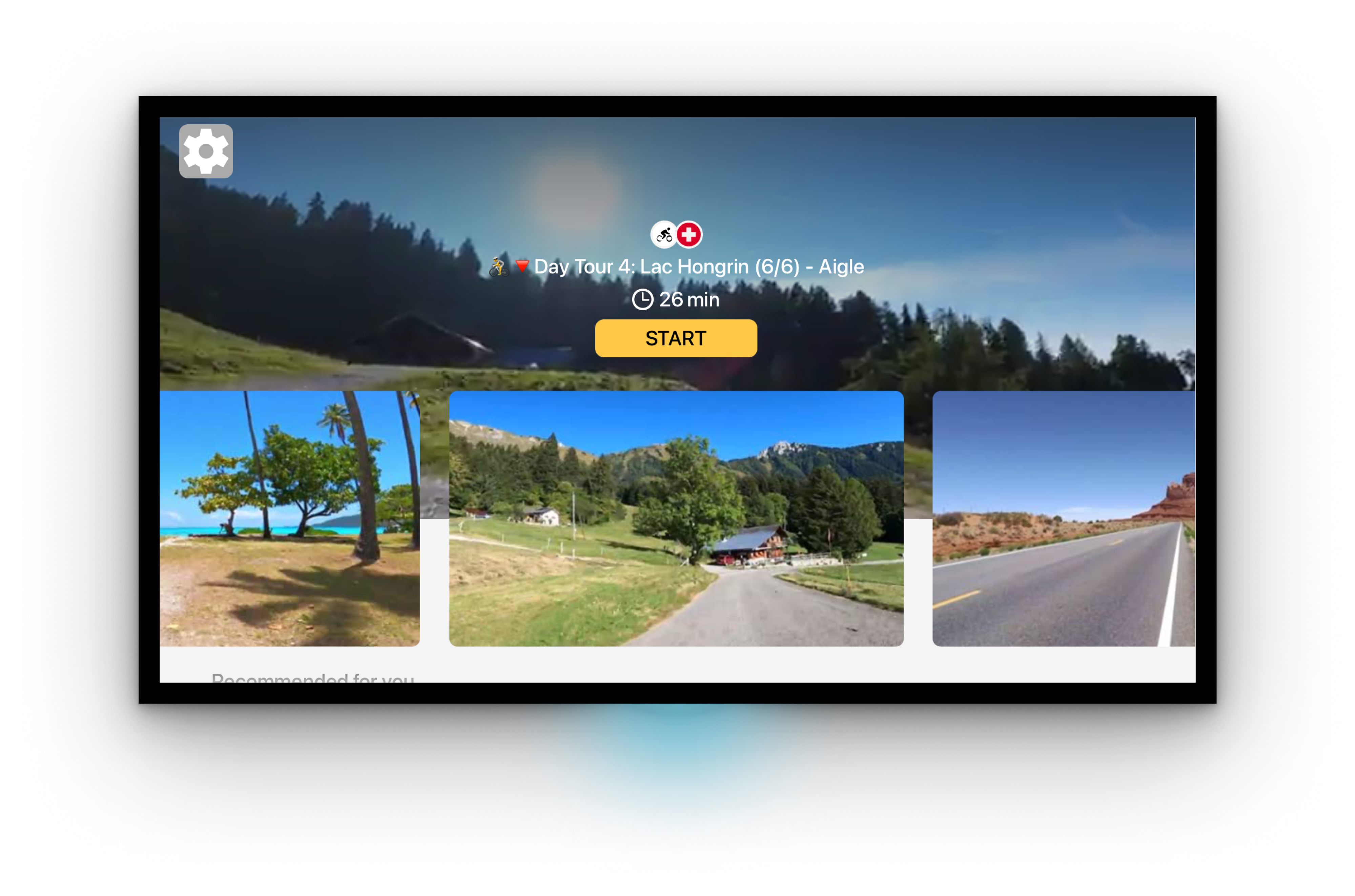 If you select 'Start', you will only have to press the "Play" button on your remote control to continue:
Now all that's left to do is set the final parameters for your workout. Once this is done, press the 'Play' button on your remote again.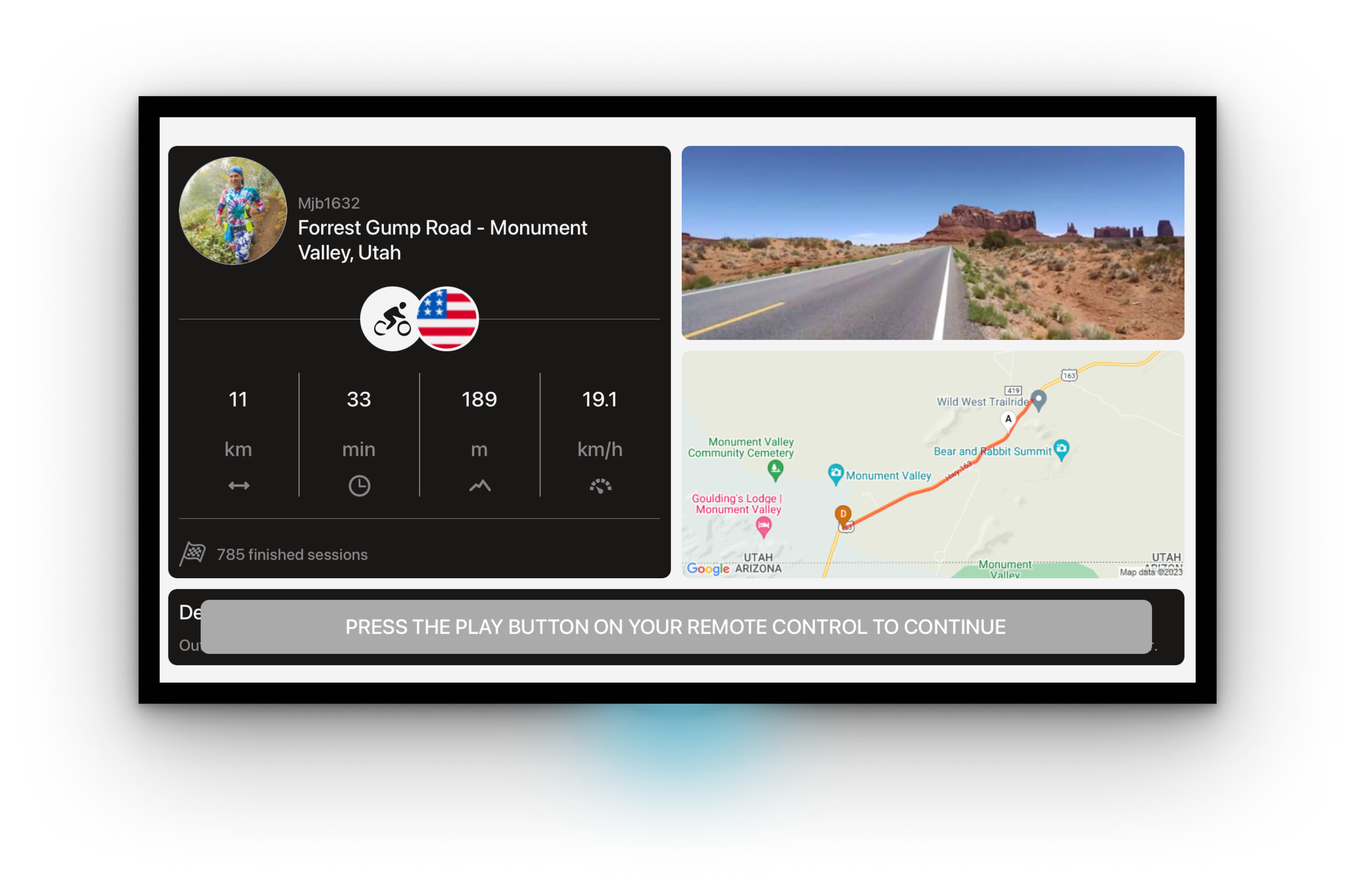 Once the video has started, you will have the opportunity to change various settings: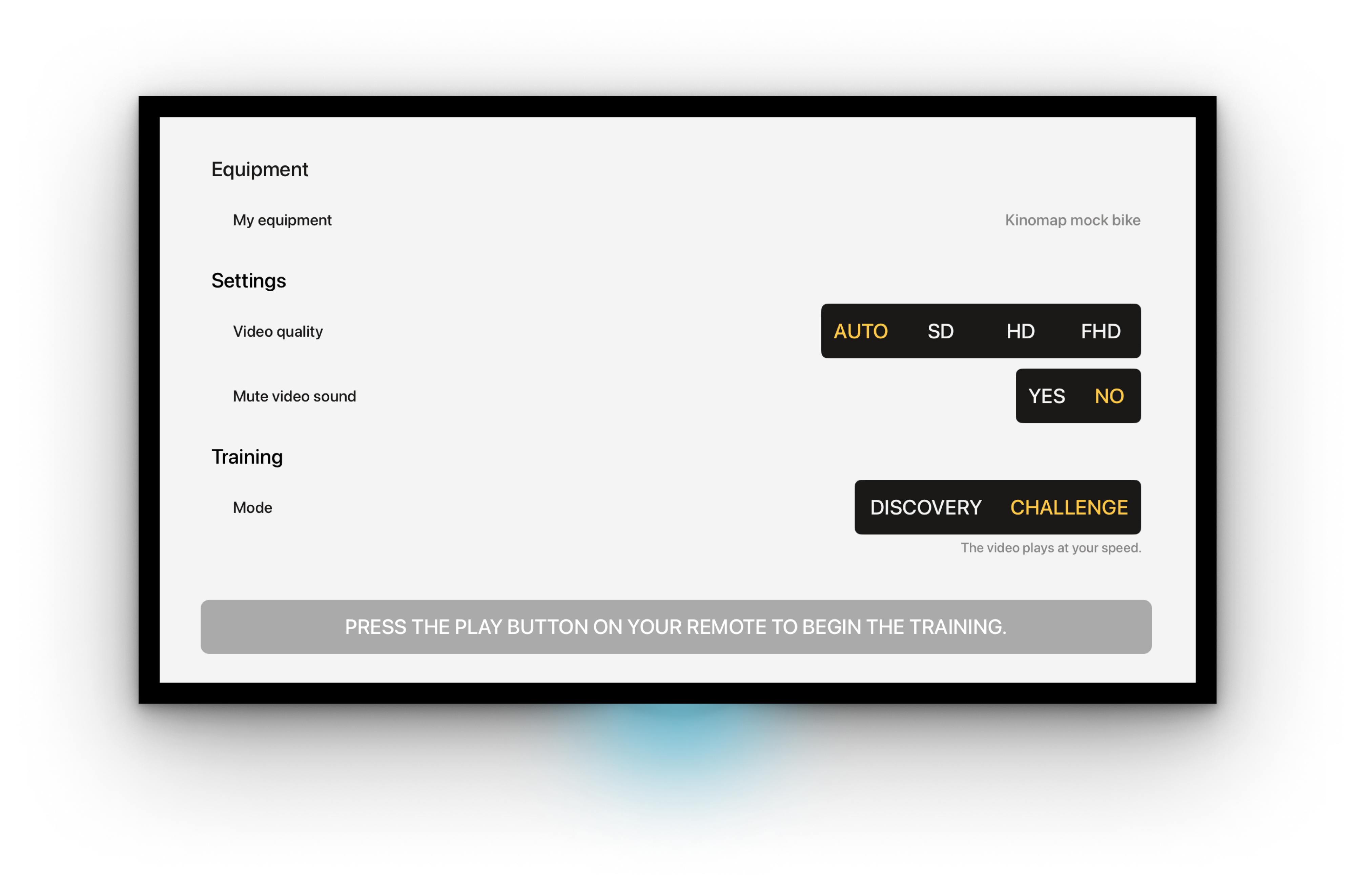 Just like on the mobile application, you can pause or stop your workout by clicking on the 'Pause' icon. Note that it will not be possible to delete the workout from the app, it will be necessary to do so on your smartphone/tablet or from the website.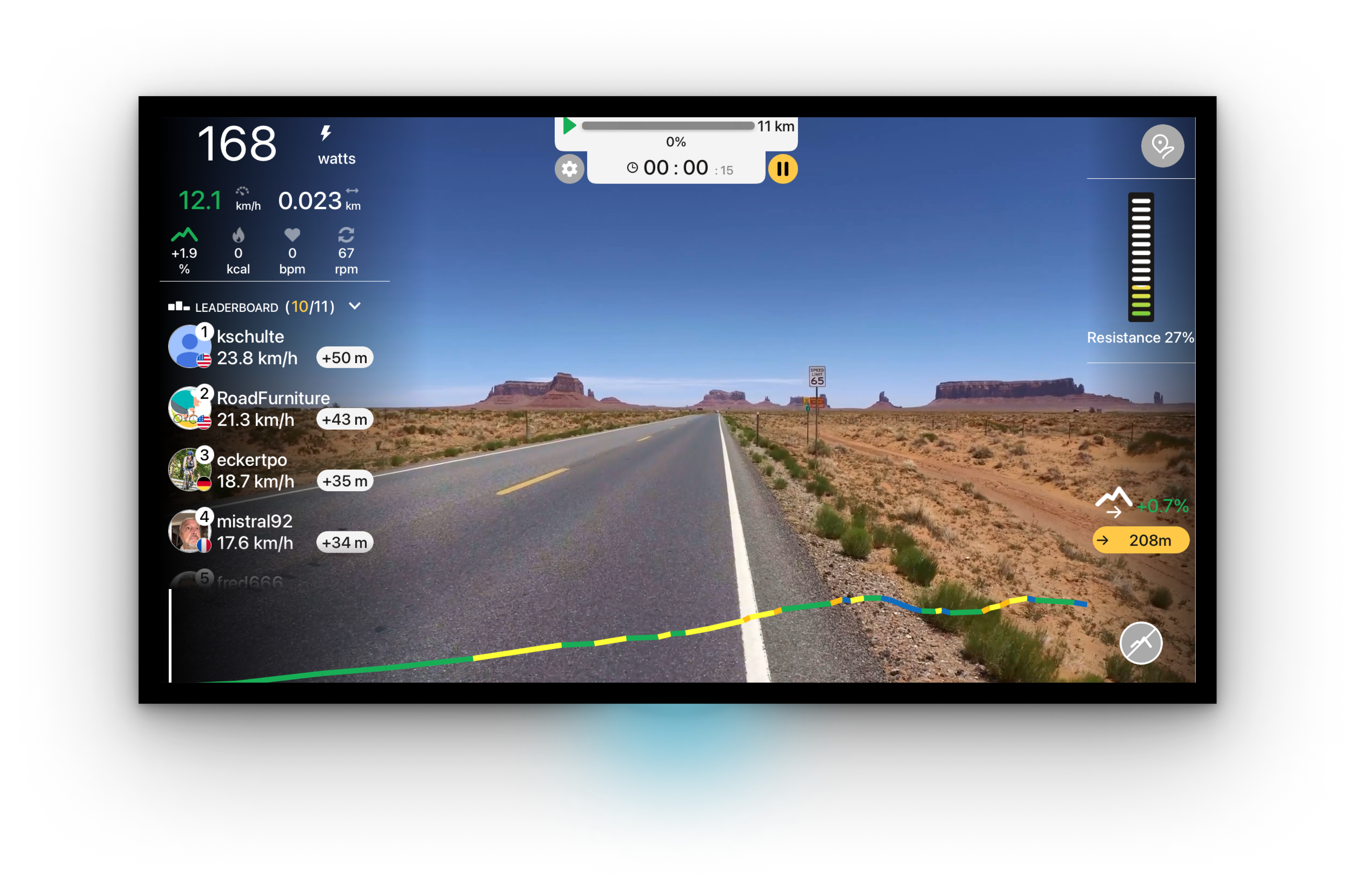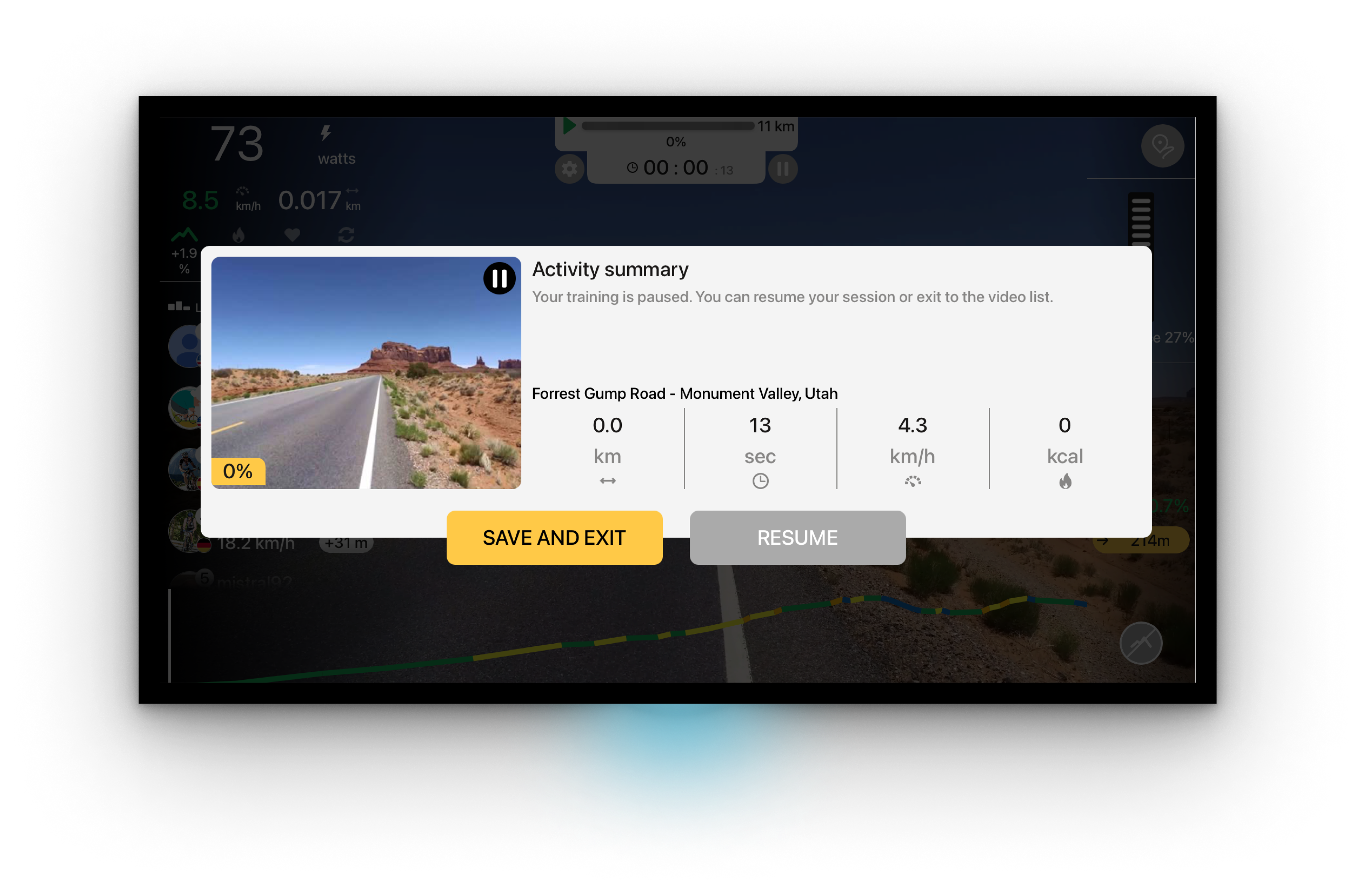 Once you have finished your workout, all you have to do is select 'Save and quit':