It is now possible to subscribe via Apple's integrated purchase system. In this case, your subscription is directly managed on the Apple Store, not on our website.
There is a difference between the in-app purchase and a classic WEBSITE purchase :
- When you subscribe from the in-app purchase system, Apple links the purchased service to the device that was used to subscribe.
- When you subscribe from the website, the subscription is linked to your Kinomap account, which you can use on any device without specific actions.
If the application invites you to subscribe when you are already a subscriber, two cases are possible:
- You have just reinstalled Kinomap on your device.
- You have installed Kinomap on a different device than the one you used when you bought it. First, make sure that this new device has the same Apple account as the one used at the time of the initial purchase.

1. Go to the 'MORE' menu, then click on the orange 'Subscribe Now' button: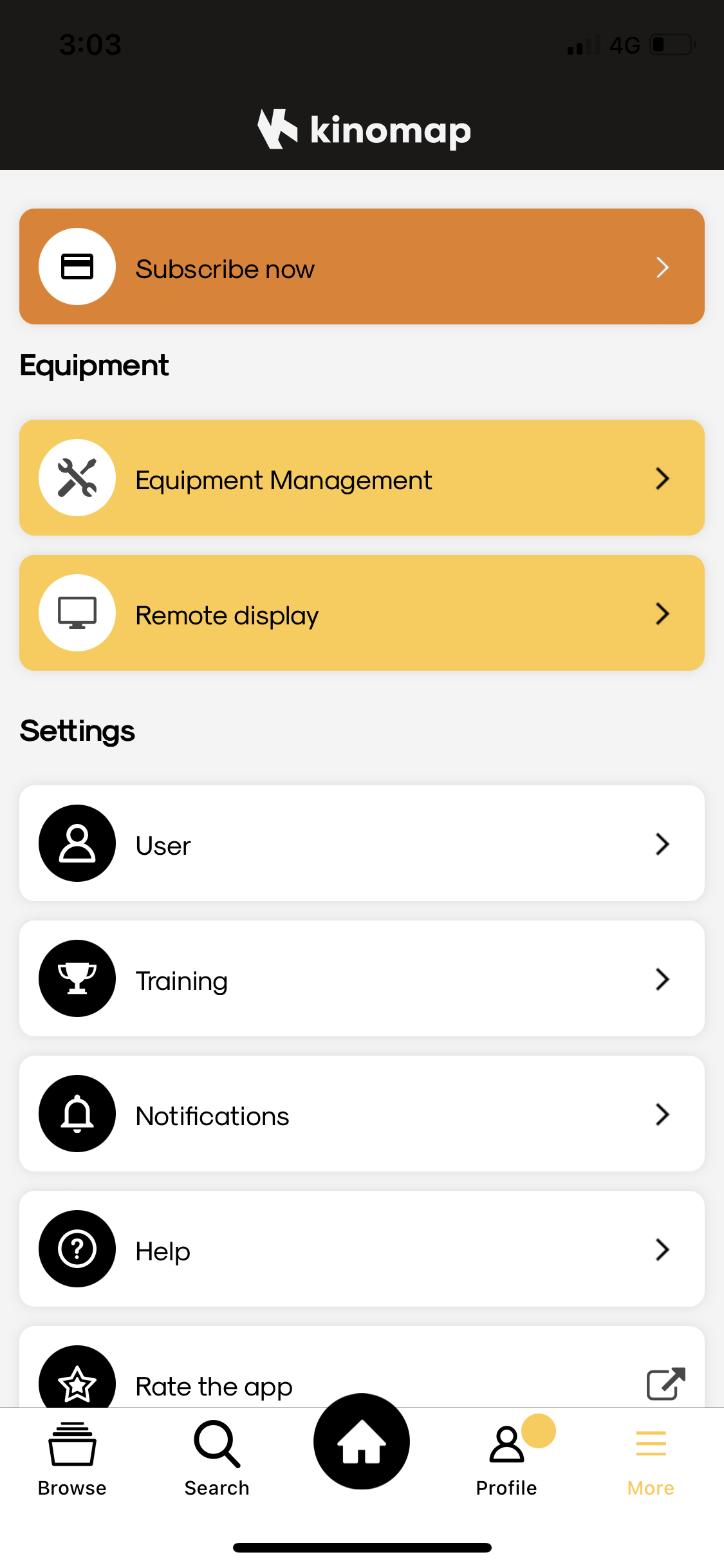 2. As you can see on the screen below, there is a 'restore ' button at the top left, simply click on this button and follow Apple's steps: