Create your own workout activity on Kinomap according to your desires & objectives!
How to create my free ride:
In the "Browse" tab of the app, click on "Free ride", and start the training.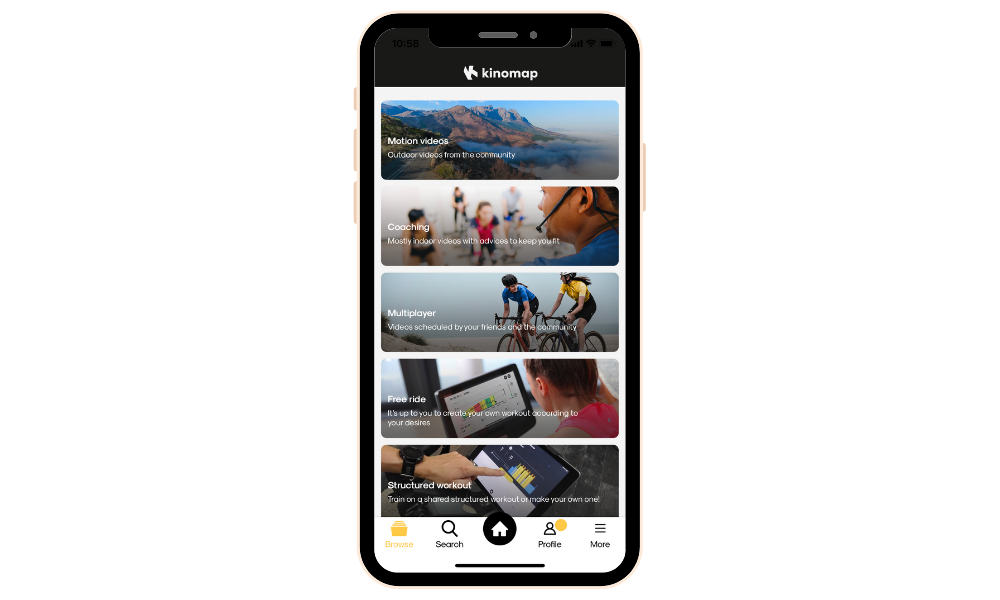 Once the workout is started, you can increase or decrease the incline level according to your difficult workout desires by taping on the '+' or '-' button located on the right of the screen: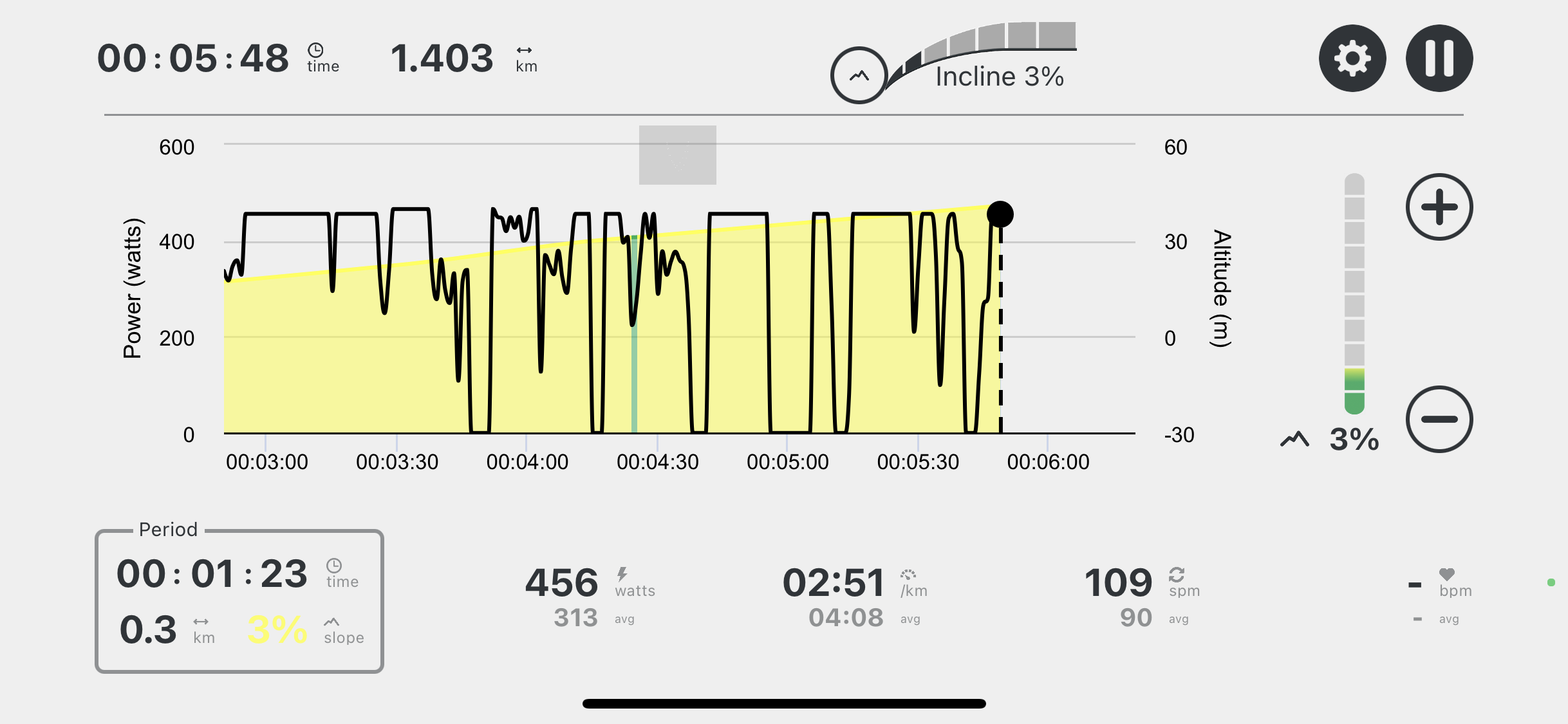 When clicking on the Pause button, your activity summary will appear. If you wish to continue the activity, you should simply click on the Resume button, if not, you can Quit directly.