Video Marker Interview: kevinscott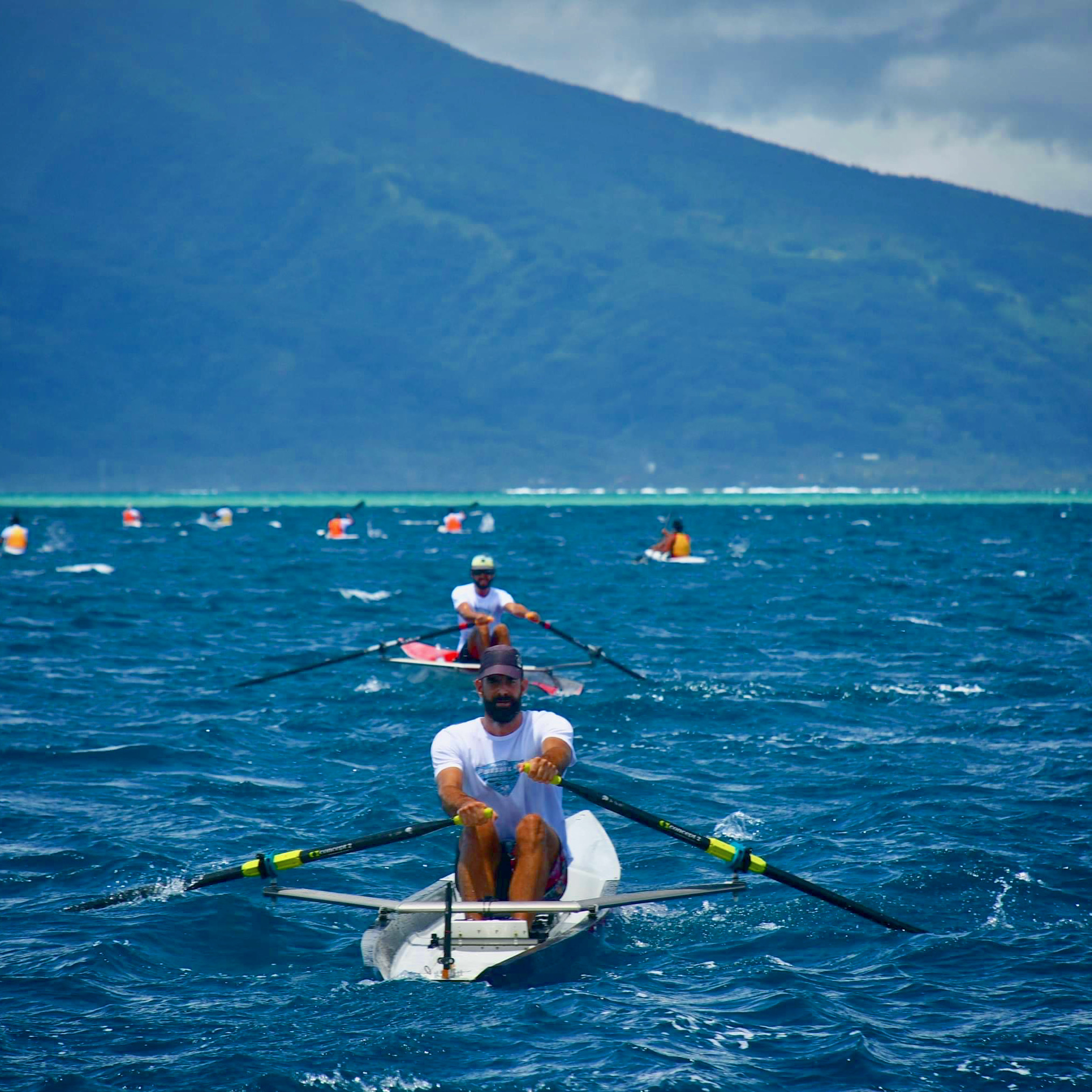 What is your name?
Kevin SCOTT.
Where do you live?
I live in Tahiti, French Polynesia.
What is your favorite sport?
Rowing.
How many years have you been using Kinomap?
A bit more than 7 years.
How did you find out about Kinomap?
By work relationships, due to my missions, I was very concerned about fitness & sport-related applications.
What type of training activities do you use on Kinomap?
I prefer the GPS videos, rowed as challenges in order to get extra motivation to keep up chasing my target paces.
How did you discover the « reward program »?
I have been told directly by Kinomap staff, as I was already an active video maker since 2013.
What type of videos do you record for Kinomap?
Mostly GPs rowing videos, but I have tried recently to upload both some of my biking and hiking sessions, in order to share with the world the beauty of our country.
I have shot some indoor rowing coaching videos too.
In what countries did you record your videos?
Mostly French Polynesia & France.
What kind of videos are you uploading?
Same as the videos recorded for Kinomap.
How many videos have you uploaded in total?
195.
What type of equipment do you use?
I use a concept2 rower to train & shoot my coaching content, for the rowing videos all the kind of rowing boats I train on, and those used during my coaching sessions on the water with our club mates. Bike videos are shot on the bike I find during the trips: old bikes, AEB, rental ones, etc.
And to finish, what is your favorite training place?
French Polynesian Lagoons by far :D