If you want to finish an activity that you already started, it's possible indeed. If so, just open the video you want to resume, and tap on the thumbnail at the bottom of the screen showing your progress.
You'll see a popup asking if you want to resume this activity, tap on 'YES' :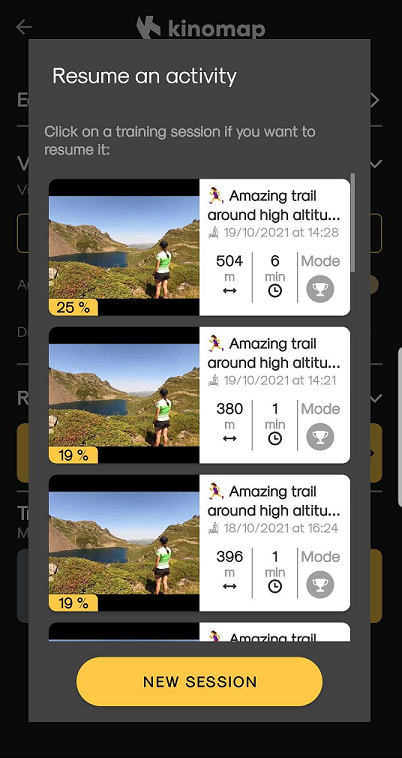 Note: if you tap on the 'START TRAINING' yellow button rather than the thumbnail, you'll start a new training session on this video.