For the time being, you can only delete an activity from our website. It will soon be possible to do it directly from the application.
Log in with your Kinomap login and password here
Once logged in, you will see your profile and your different activities: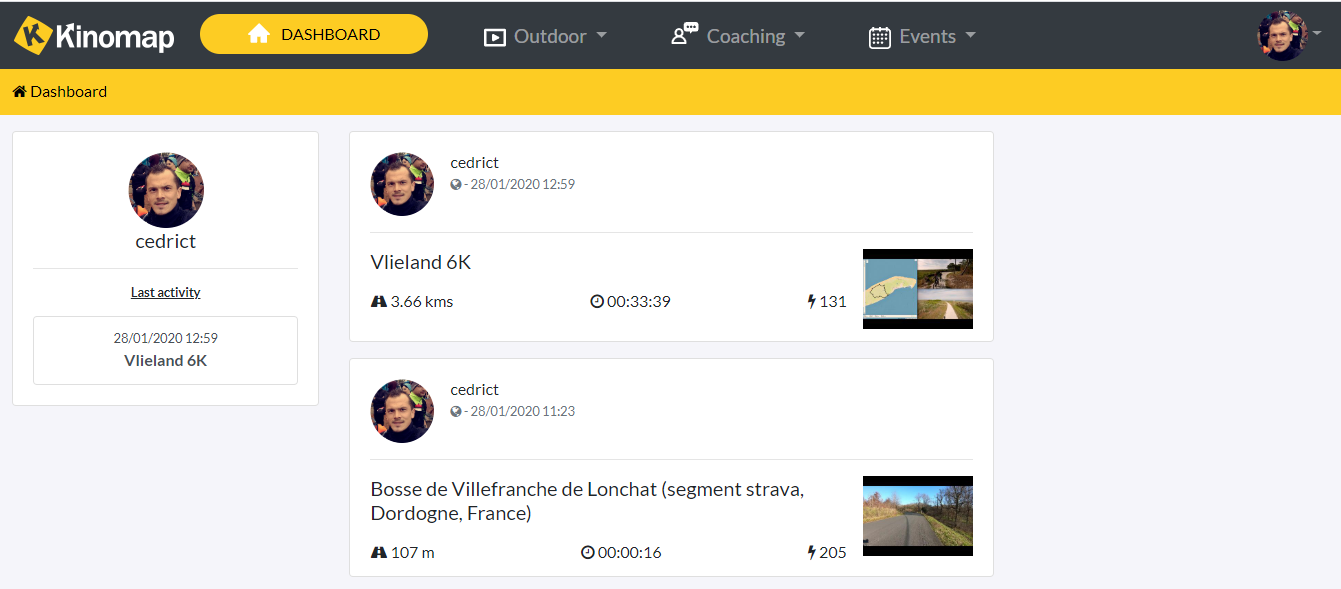 Open the one you want to delete and click on the 'Edit' button: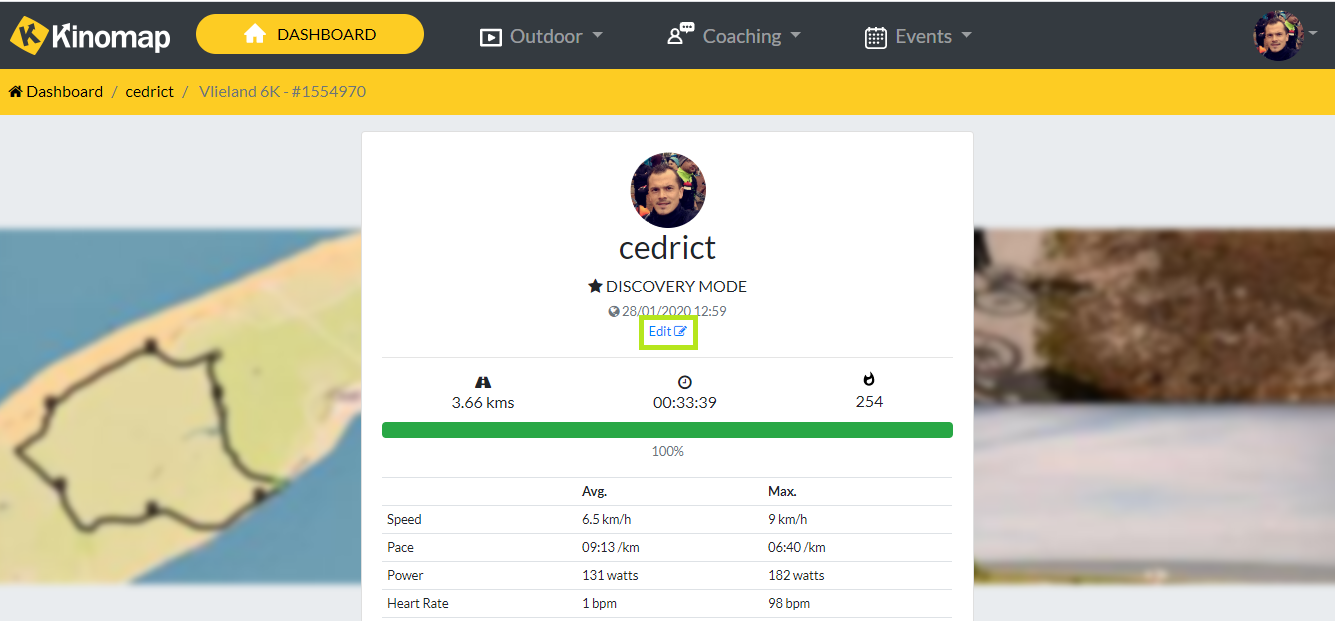 Now click on the red 'delete' button: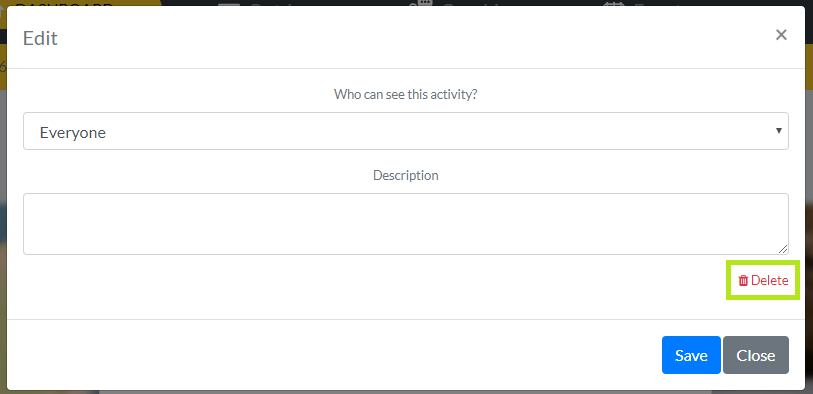 Confirmation is requested, confirm deletion:

Your activity is now deleted, repeat this process on each activity to be deleted.