On Kinomap, you can improve your training by displaying your training video on a bigger screen.
In this article, you will be able to find different ways to display Kinomap on a bigger screen, while doing your training session.
If you have :
A TV (not smart): please go to Have Kinomap on a TV (not smart)
A smart TV: please go to Have Kinomap on a smart TV
A Chromecast dedicated device: please go to Use a Chromecast device ( Airplay / Chromecast keys /Google Chromecast )
Have Kinomap on television (not smart):
First, go to your app, on your smartphone (or tablet), go to the "More" menu, and click on remote display.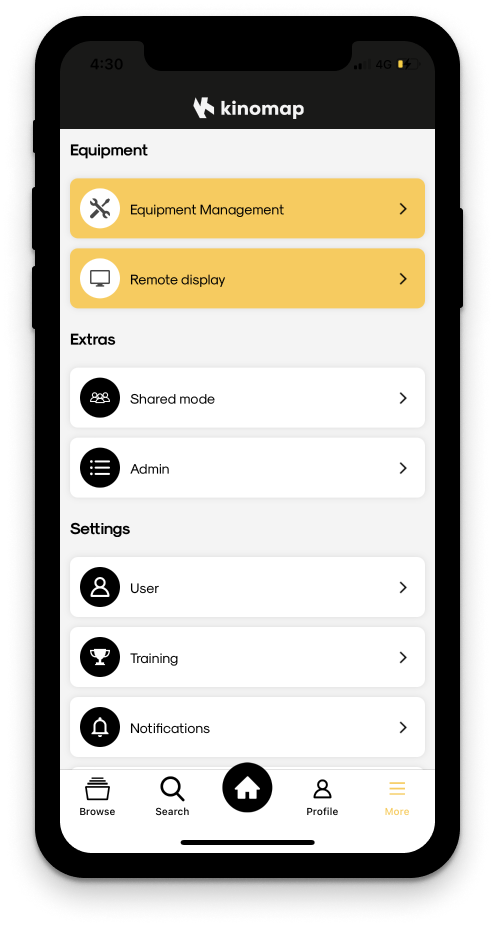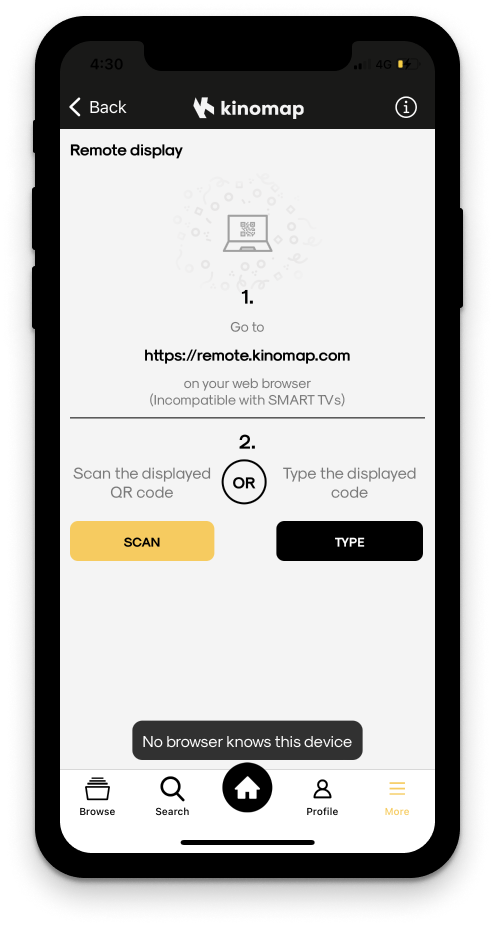 Choose on your smartphone the method of your choice: the QR code scan, or the code to fill in. (In this example, we will use the QR code scan). Go (on your computer) to the address https://remote.kinomap.com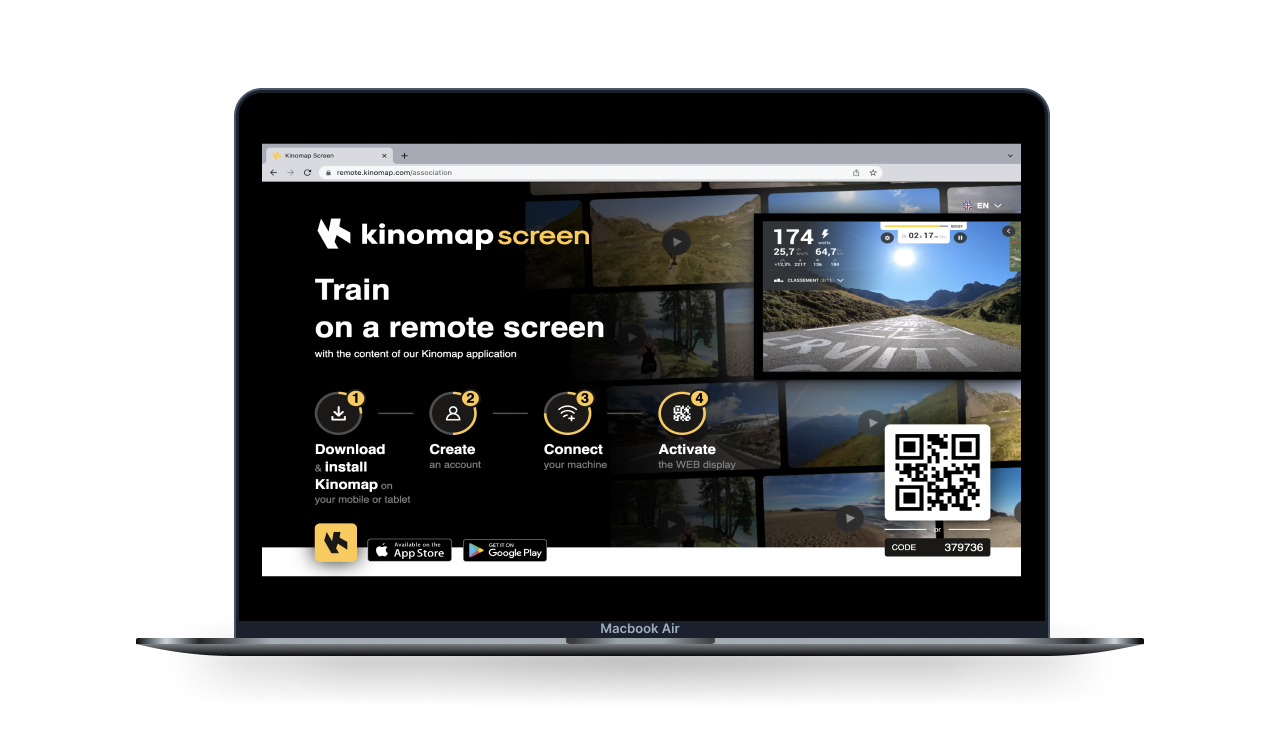 Once the scan is done, you will see a notification on your application and on the website. This notification indicates that your computer is correctly "paired" with your smartphone.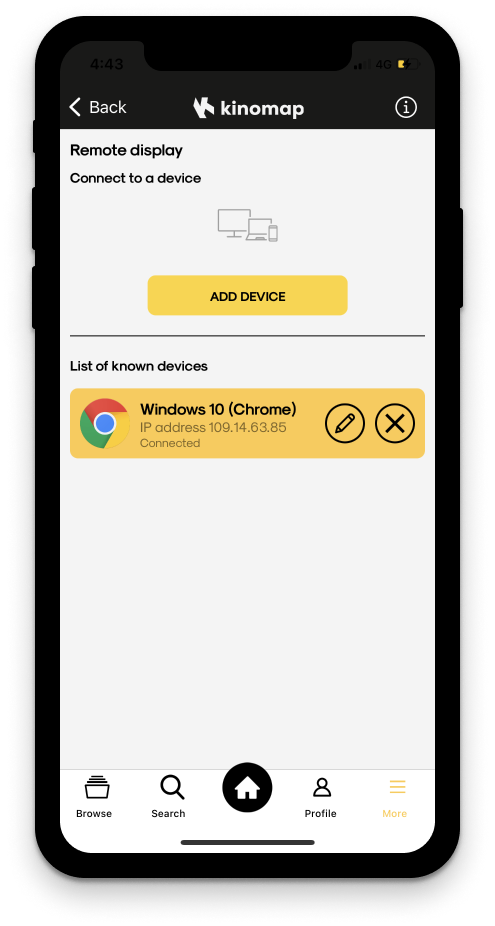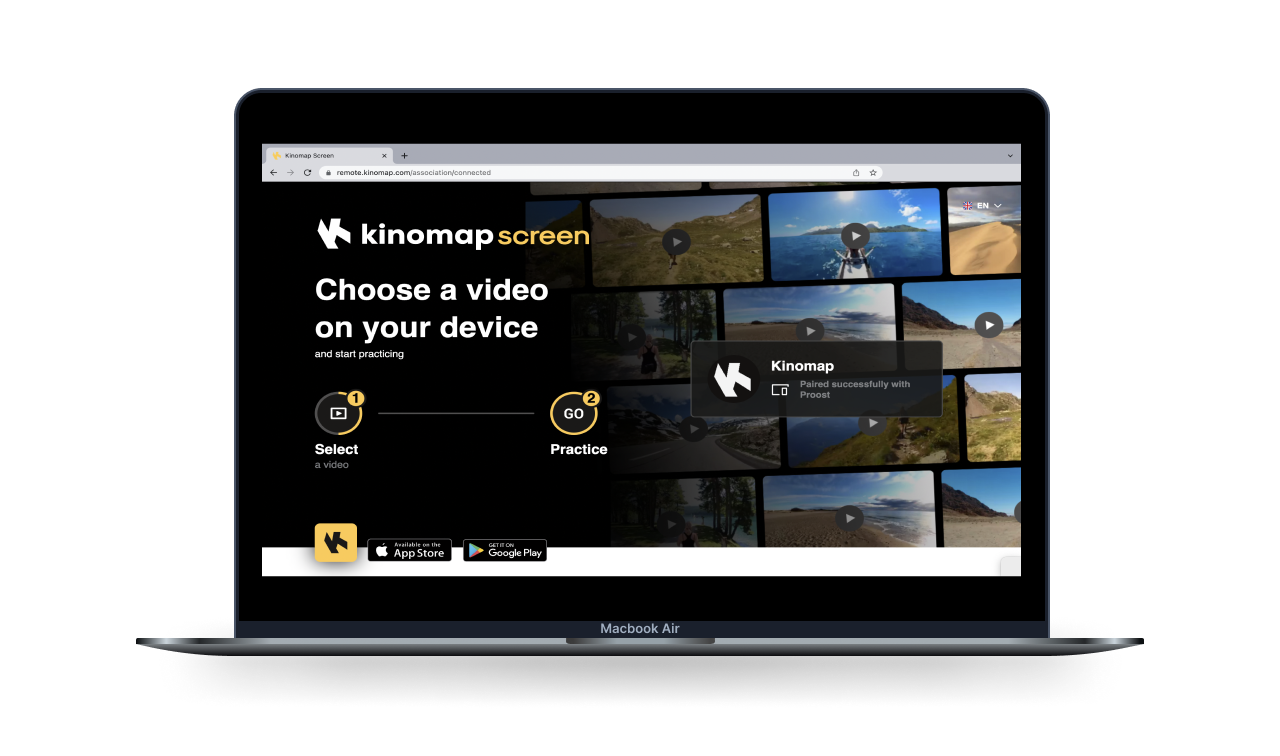 At this point, you can link your computer to your TV with an HDMI cable to enjoy an even bigger screen for your training session.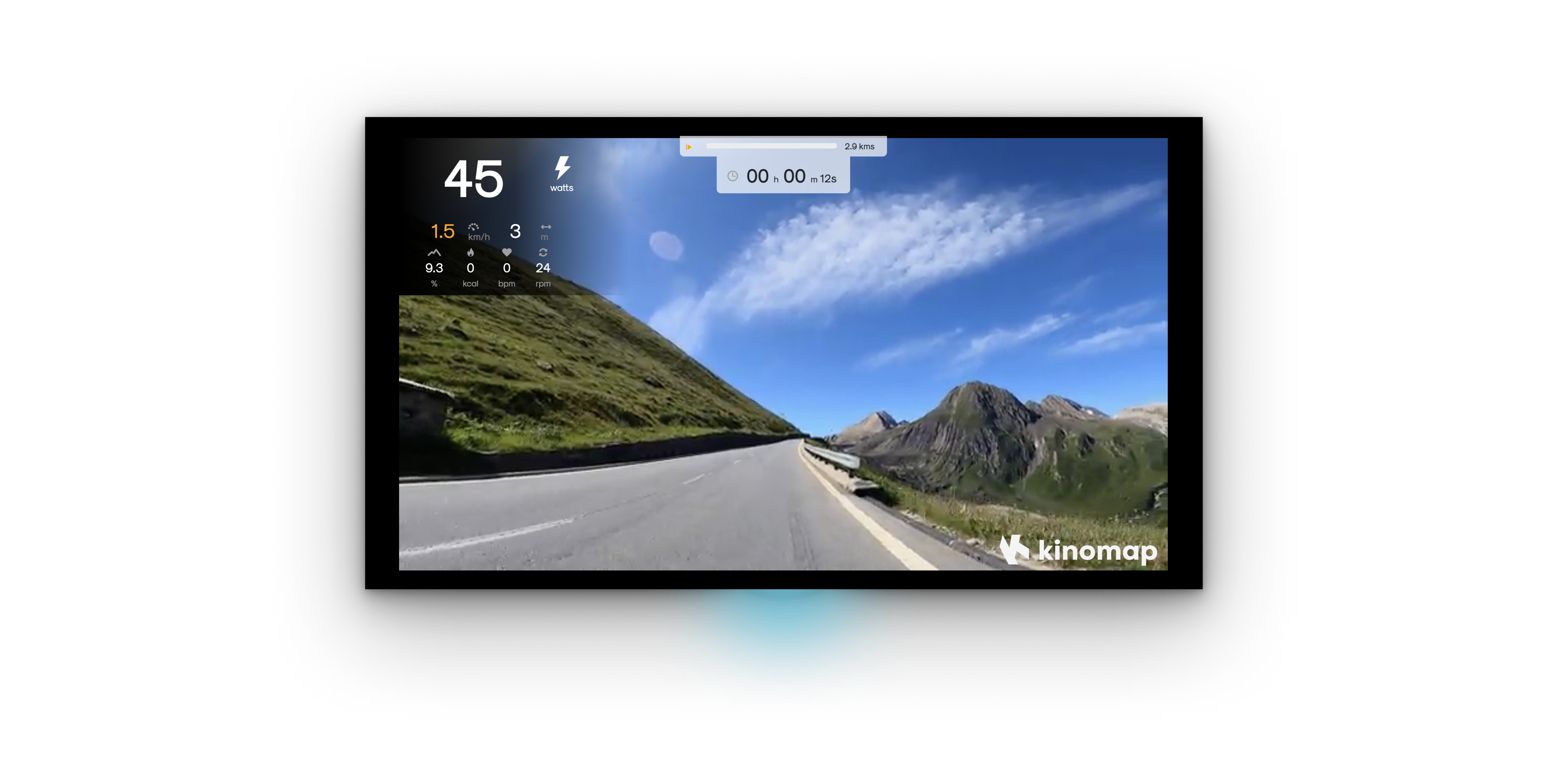 Then choose the video that suits you for your training. As soon as you click on "Start", your browser will automatically launch the video.
If the message "Please interact with your screen to continue" appears on your smartphone, it means that it is necessary to click on the "Play" button on your computer screen.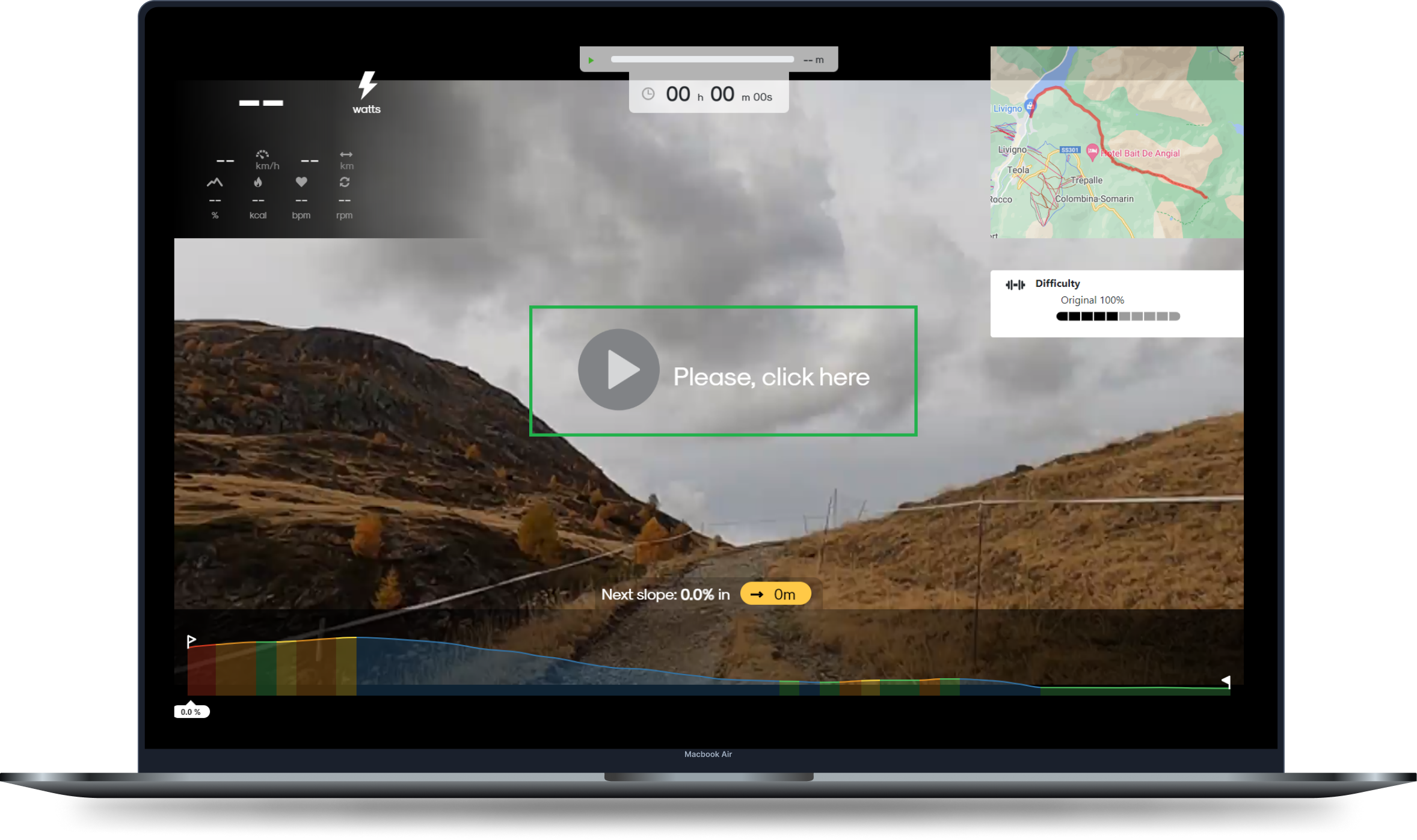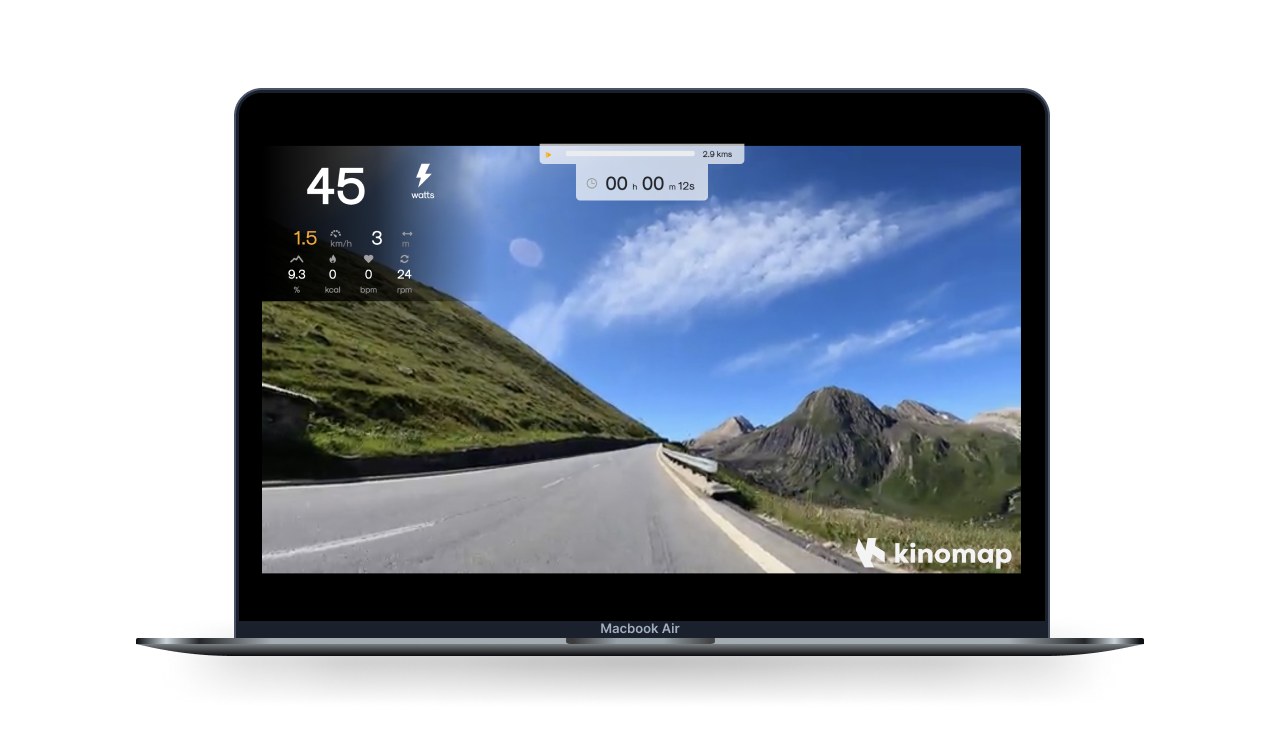 After activating the web display on your laptop or TV screen, on your smartphone 3 different screens will appear, where you can see: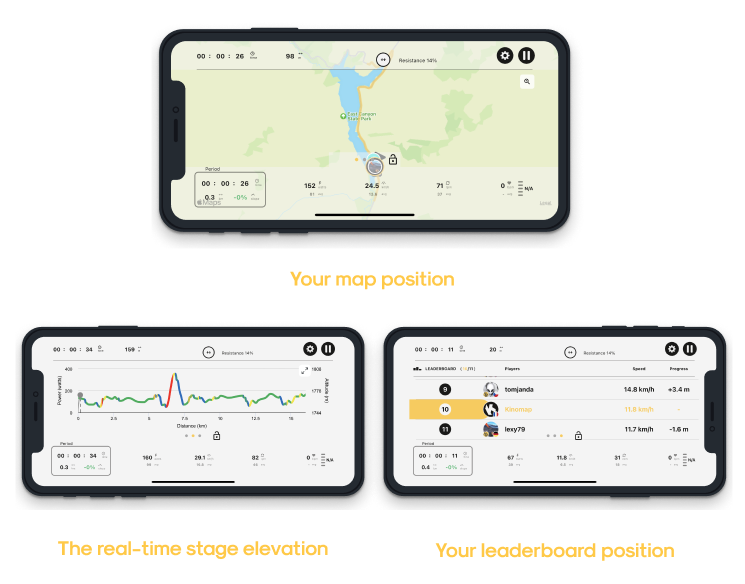 TIP: You can also check this video. it shows all the steps to activate and use the remote display for Kinomap!
Kinomap on a Smart TV:
Mirroring option (remote display)
If you have a smart Tv, it can be connected to your wifi. Then, when your smartphone (or tablet) is connected to the same wifi as your TV, the mirroring can be done. This manipulation depends on the model of your smartphone (or tablet), and/or your TV.
In most cases, a "remote display / mirroring" information will be displayed on your smartphone when your TV and your smartphone are connected on the same device.
If you need more information, you can read the following article to learn more.
Once your TV and smartphone are paired, you can start your training session. Mirroring (or remote display) will take over to display the content of your smartphone (or tablet) on your TV. So now, you can enjoy your training session on a bigger screen.
Web navigator inside your SmartTv
Go to your Smart TV's internet browser, and enter the address that allows you to display the video remotely: https://remote.kinomap.com/qr-code
Then, the steps to do are the same as those described in the previous paragraph (scan the QR code and launch your training).
WARNING : Some Smart Tv (especially their browser) are not compatible with our website. If the url does not display correctly, or if your session is not optimal, it means that the internet browser of your Smart Tv is not compatible. You will have to use a mirroring option, or an HDMI cable.
Use a ChromeCast device (Airplay / Chromecast keys / Google Chromecast)
A Chrome Cast device will allow you to project the screen of your smartphone (or tablet). Each Chromecast device is different but its operation is strictly the same.
Connect your Chromecast device to your wifi network. Then follow the instructions of your device to display the screen on your TV.