If you can't see any or not all the videos in the 'all videos' menu, make sure that you don't have an active filter.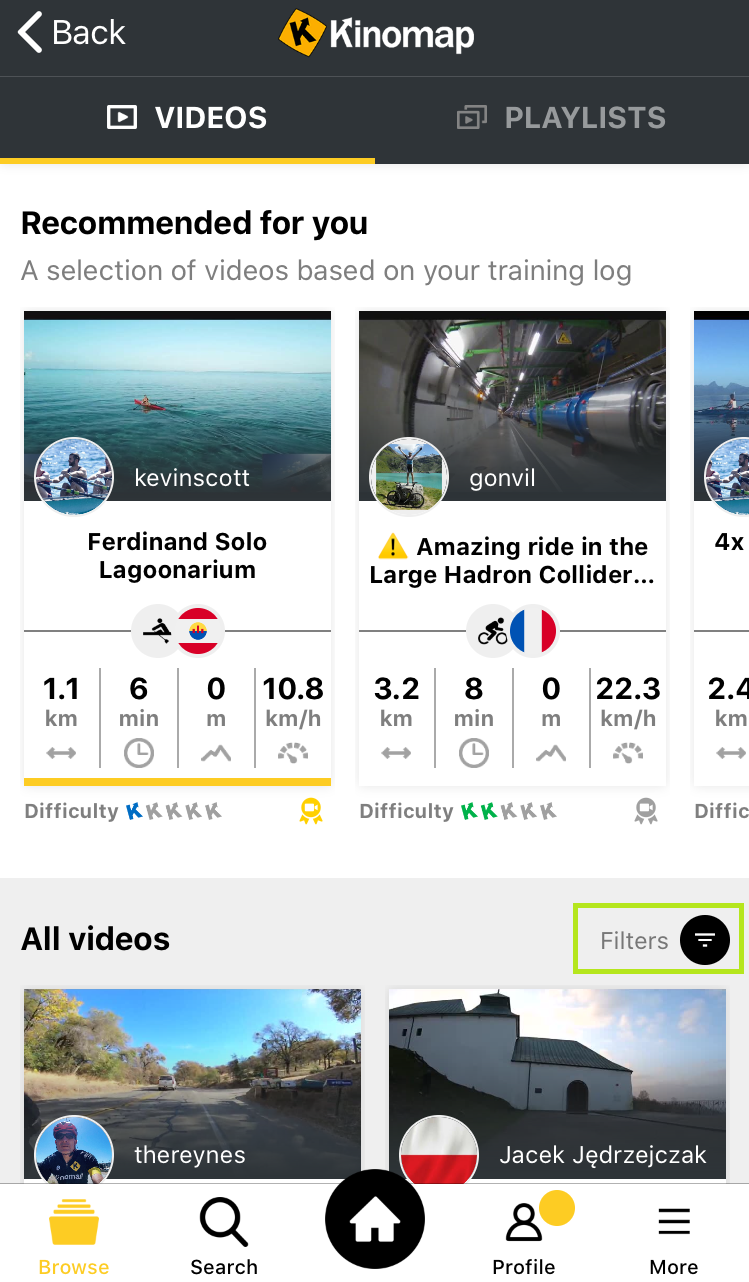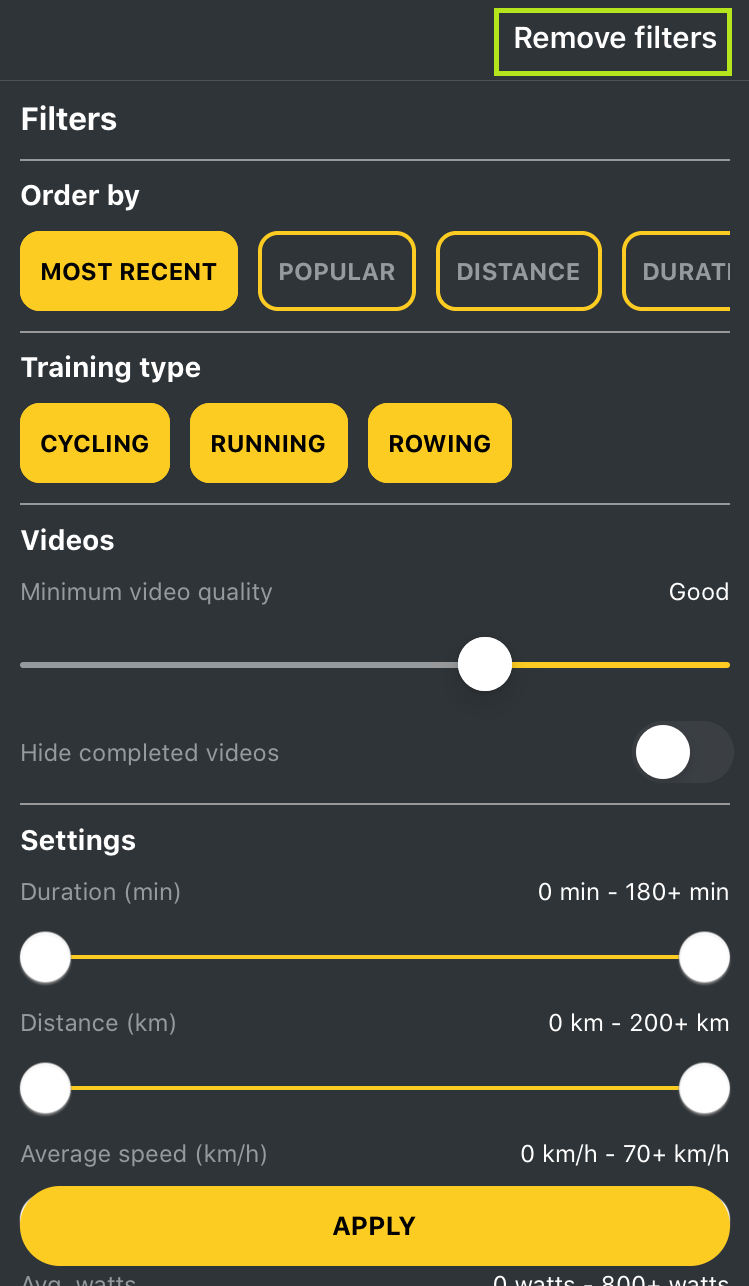 By default, there are three active filters:
- A filter by the type of the video: 'Running', 'Cycling' or 'Rowing' according to the equipment that you added.
- The 'minimum video quality' filter, set by default to 'good'. If you want to see all the results, just move the slider to the left and select 'All'. Then you"ll see all the videos, no matter the video quality.
- The 'HD quality only' filter, enabled by default to display the best content possible.
Then it's possible to filter results by time, distance, difficulty, average speed, average watts, positive slope.
// These filters are saved and so, if you go back to this menu, they will remain active. //
If you have any doubt about the active filters or if you just want to reset all of them, just tap on the 'remove filters' button.