Video makers can check the audience of each video on my audience
A score is calculated for each video that you upload.
This score is the indicator of the popularity of your videos: it values both the time spent per user and the number of users.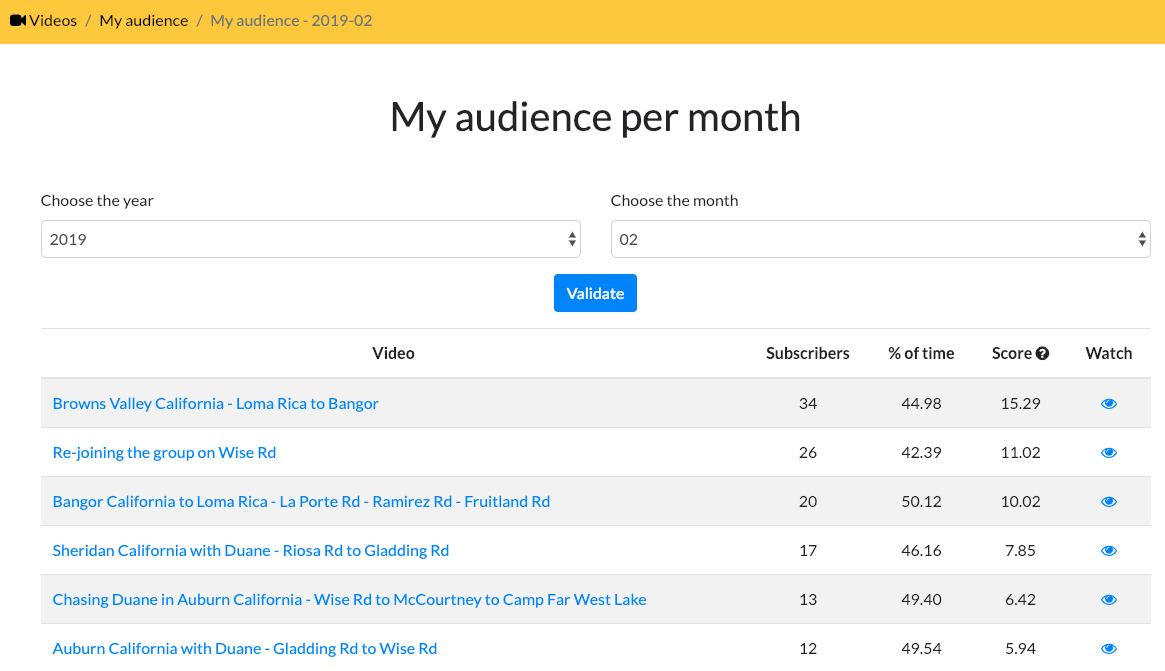 For example, for this video maker, 34 subscribers trained on the video "Brown Valley California - Loma Rica to Bangor" in February. And for those 34 subscribers, this single video represented 44.98% of their total training time during the month.
A high score can be obtained when a lot of subscribers train on a video or/and when their time spent during the month on the specific video, or on the specific user, was high as well.