Using the 'Challenge' mode, you'll now compete with other users who trained in the same video.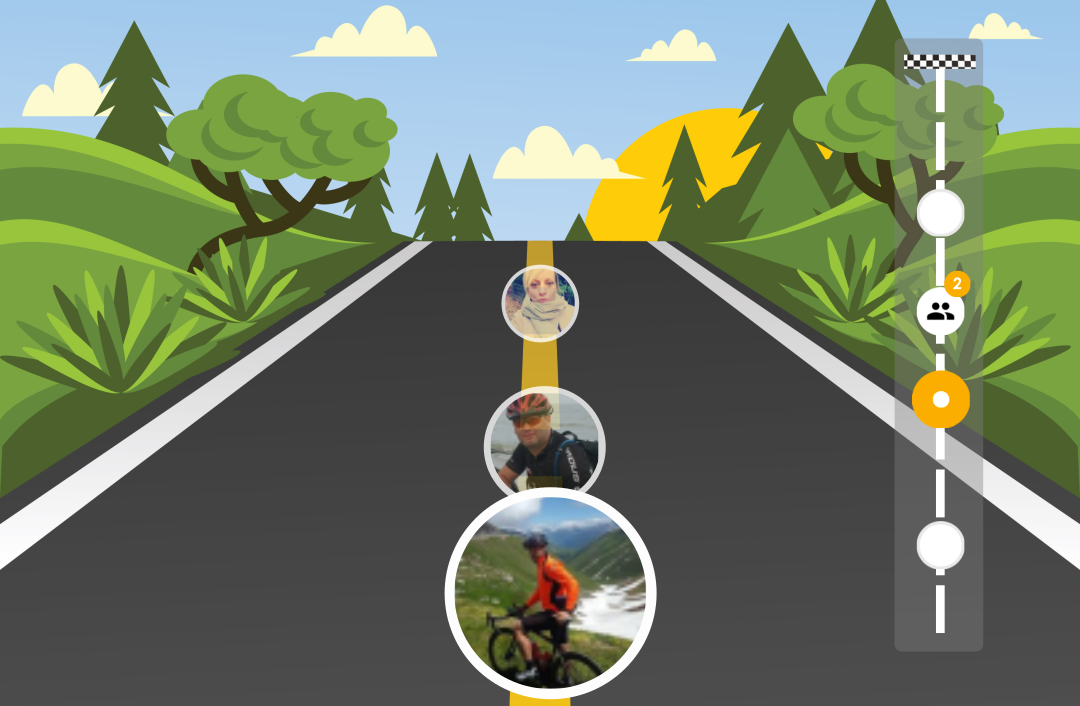 On each video, you'll compete with:
- The contributor
- The best performer 
- up to 6 users with the same overall performances than you.
- Your own ghost if you already trained on this video.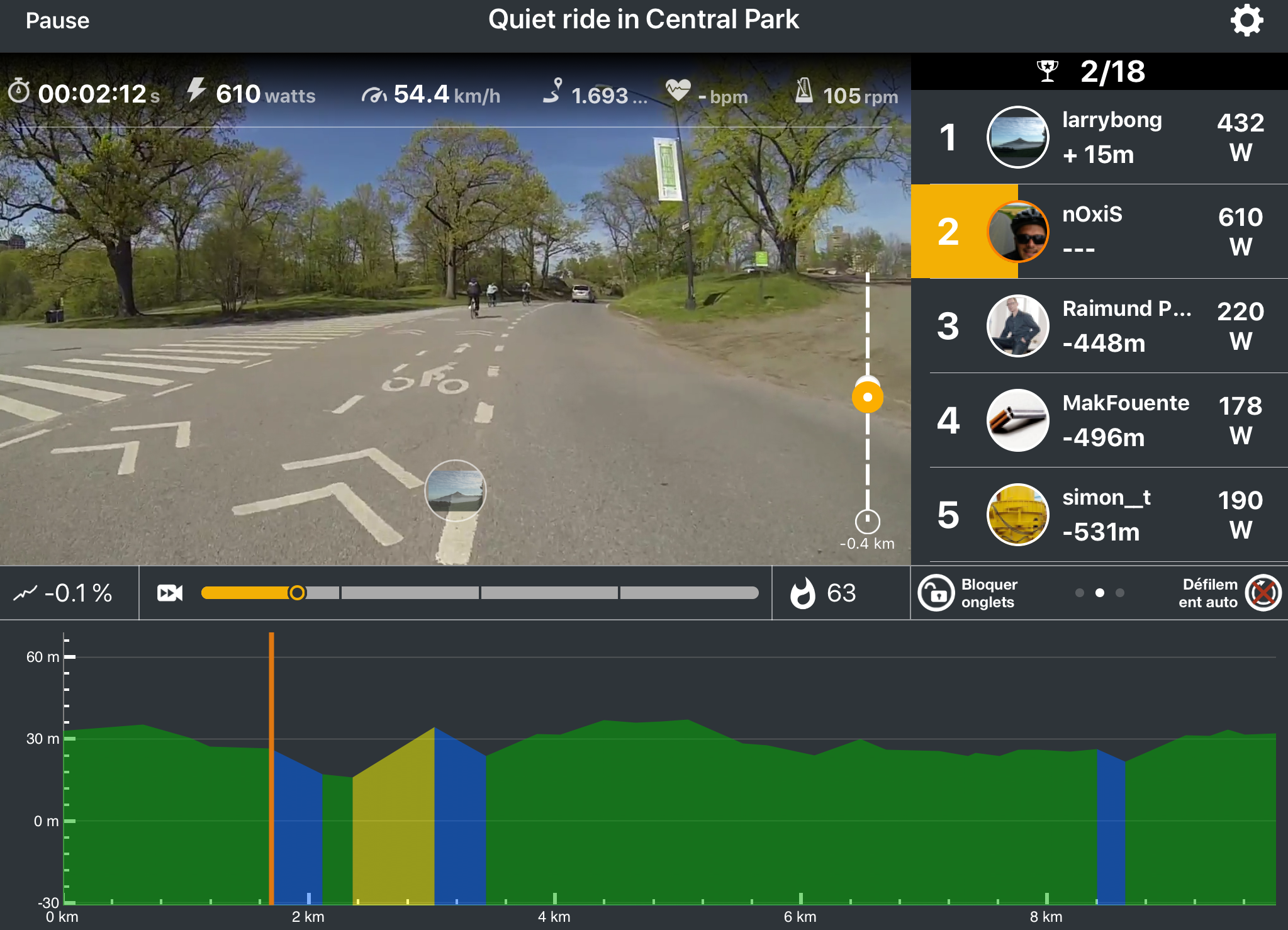 You can follow your ranking on the map and see the users' avatars on the video when they overtake you (or when you pass them). 
You can also follow your opponents on the gap bar (showing opponents from -200m to +200m from you but also groups if they are closer than 5m each other).