Join contestants all around the world and challenge them LIVE in the multiplayer scheduled sessions, available on the homepage!
How to join a multiplayer session :
When you open the 'browse' menu, you can join a live session either scheduled by Kinomap, one of our partners, or even one of your followers.

The main page shows you a list of all the scheduled sessions. If you want to join one of them, just tap on the scheduled session of your choice. You can also tap on the 'see more' button to see the fully scheduled sessions: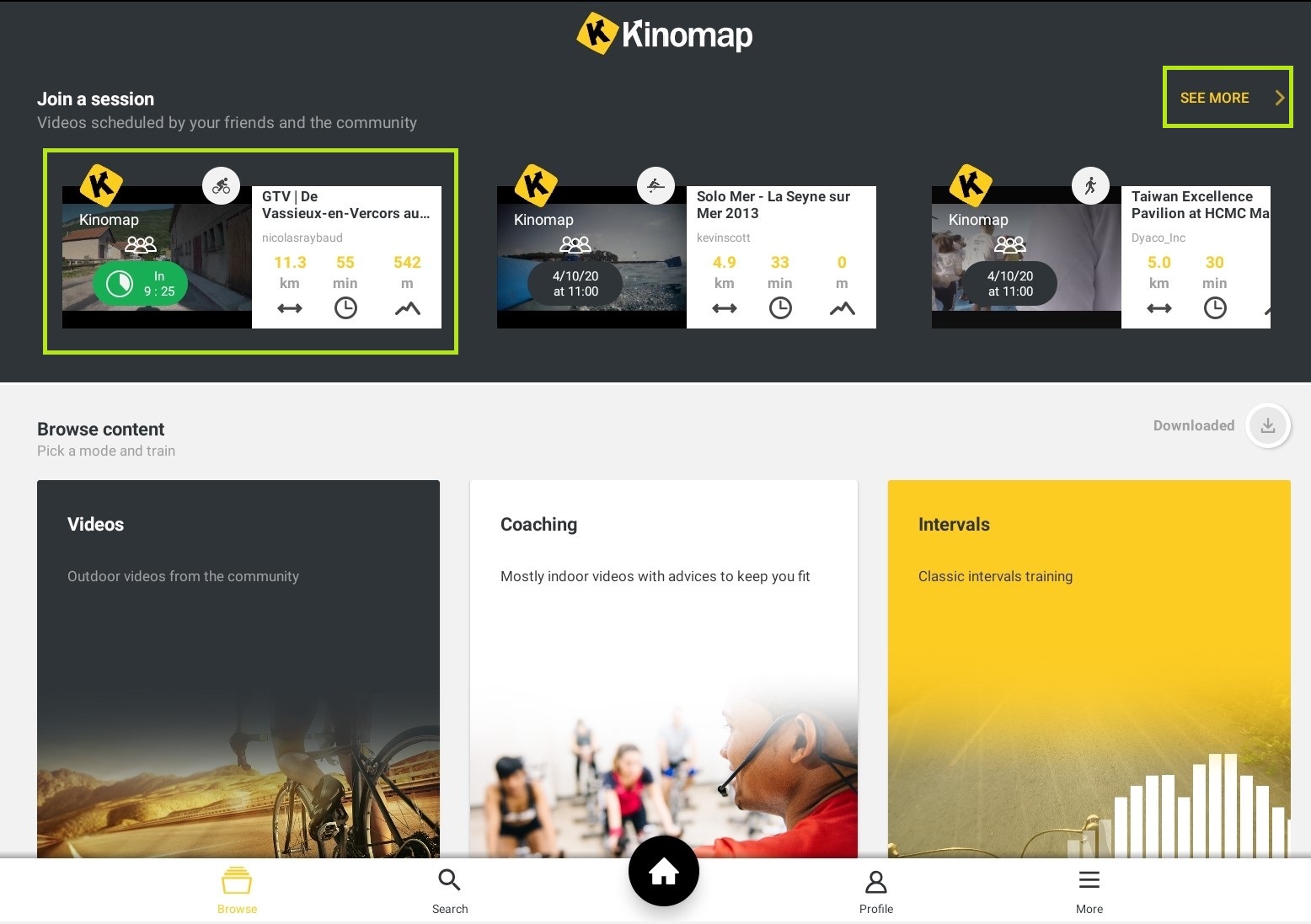 Here is what's displayed in the 'see more' menu: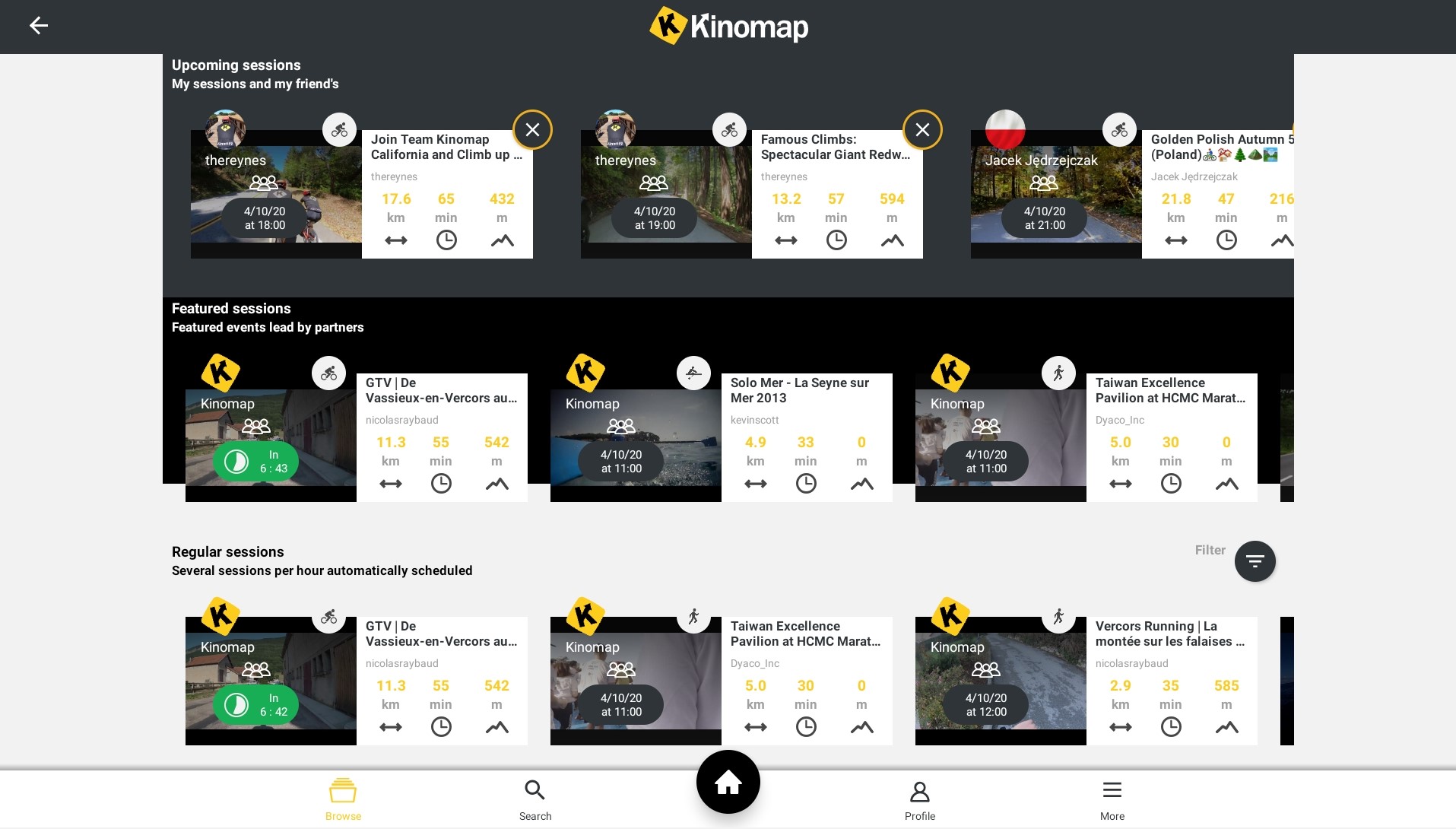 There is thee different multiplayer sessions:
- Your own sessions and the ones of your followers
- The featured session, created by the manufacturers and dedicated to specific users.
- The regular Kinomap session: it is the same as the old interface, we schedule regular sessions for each sport.
All the sessions become available 15 minutes before the start.
If you are not interested in a session scheduled by one of your followers, you can hide by pressing the 'cross' button.
1. Choose one of them and then you'll see the intermediate screen, showing some additional information about the video: distance, elevation profile, etc...
If you want to participate, tap on 'JOIN':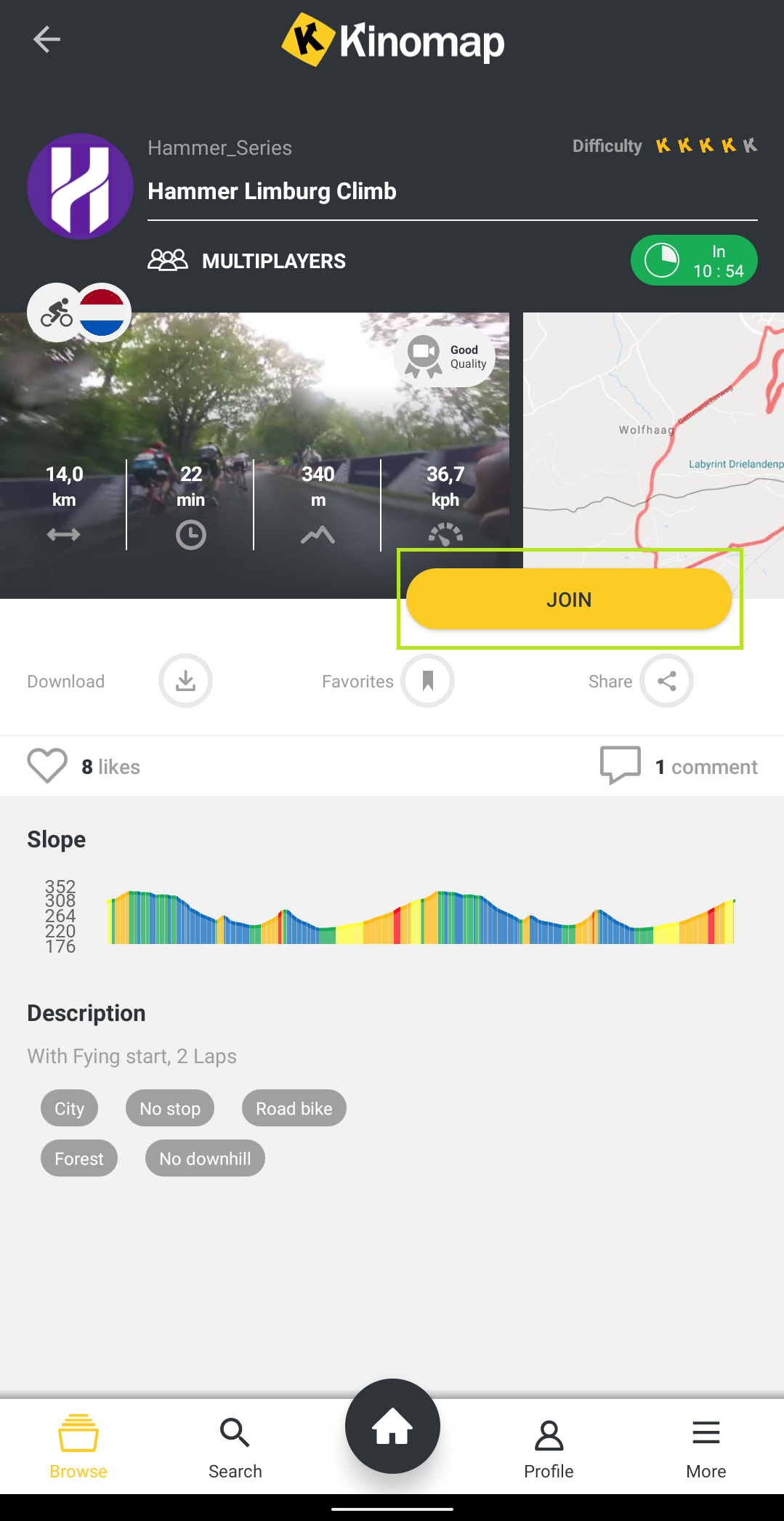 2. Choose the video quality, connect the remote display (if you want to use it), and then tap on 'START TRAINING':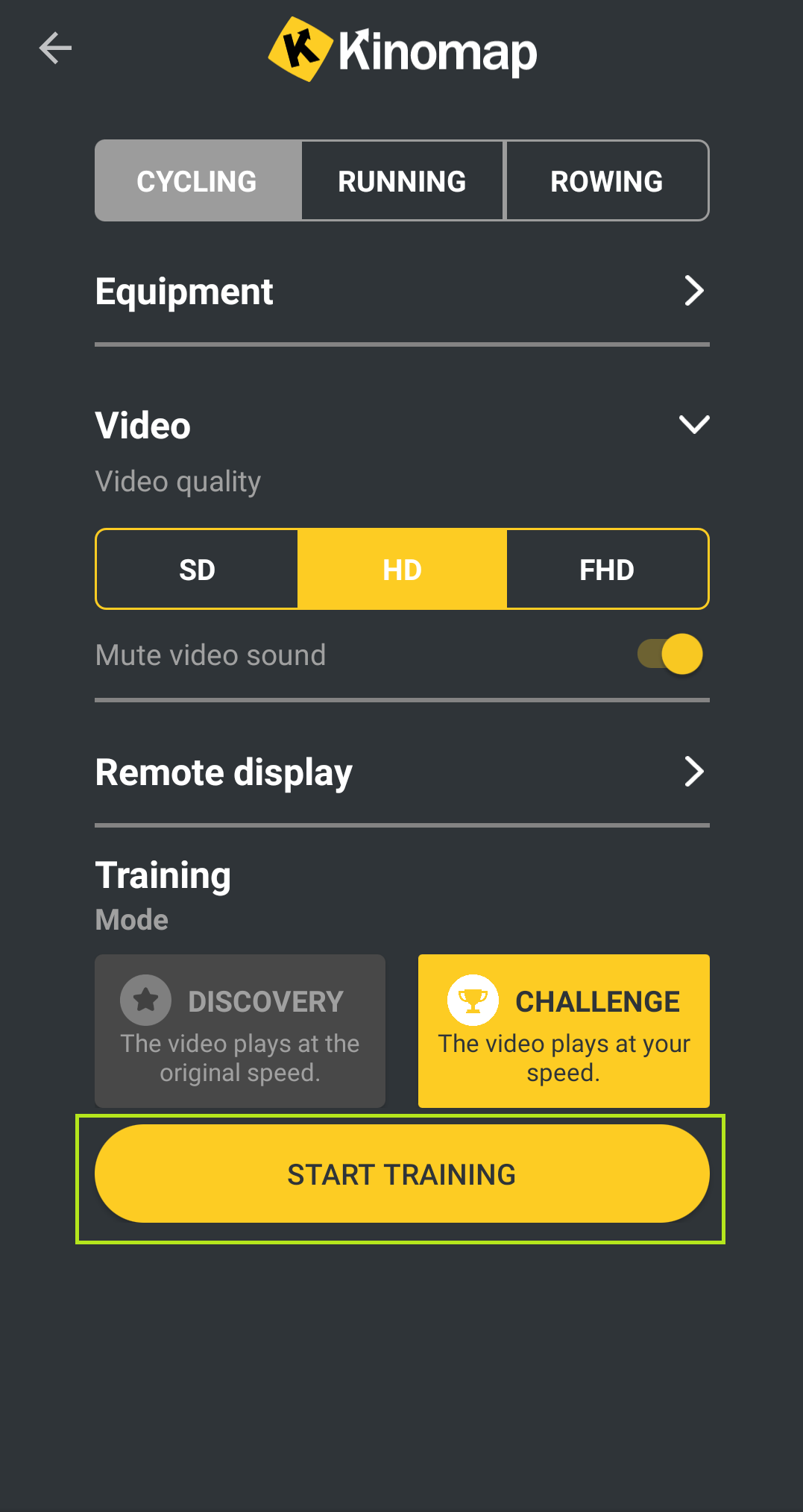 3. You are now in the room, with a countdown to the beginning of the session. You can start your warm-up and see your produced power :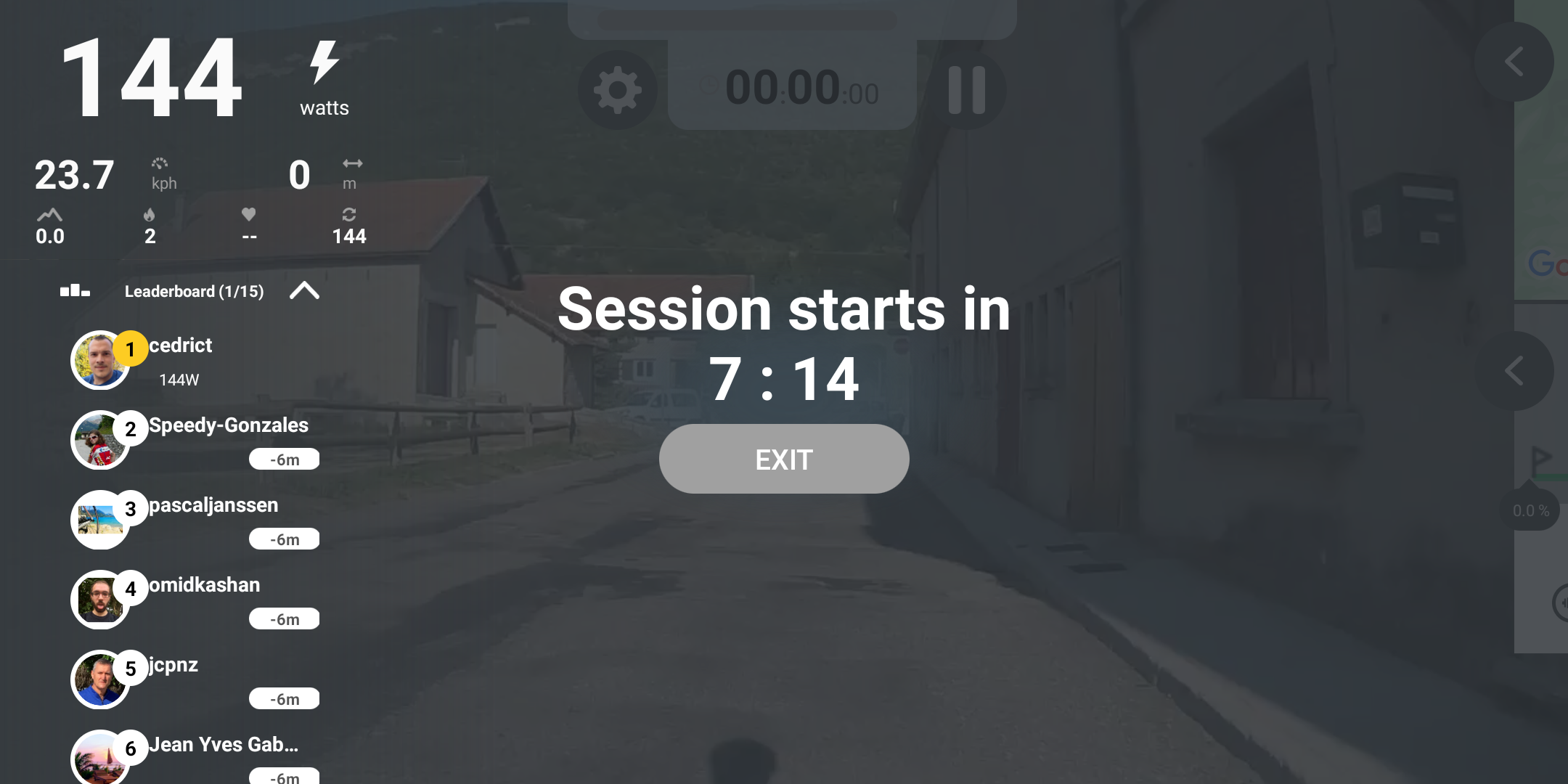 4. When the session starts, you can check your ranking on the leaderboard, in addition your position on the map: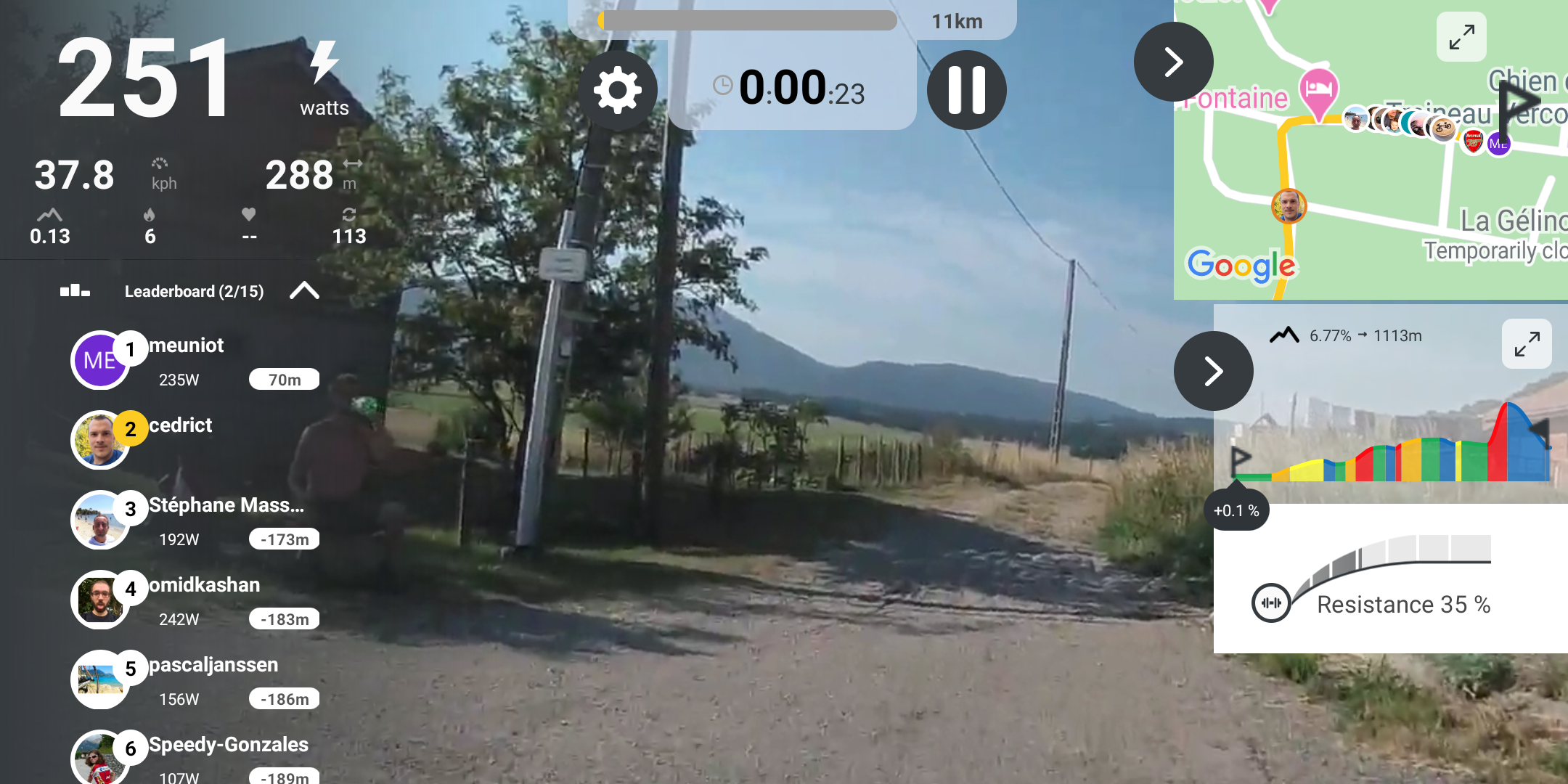 SCHEDULE A MULTIPLAYER SESSION :
This is the new feature that we added to the multiplayer mode, you can now schedule a session on the video that you chose, with either specific followers or all of them:
1. Select the video you want to schedule and tap on the 'SCHEDULE' button.
2. Define who can join this session: All your followers or specific followers.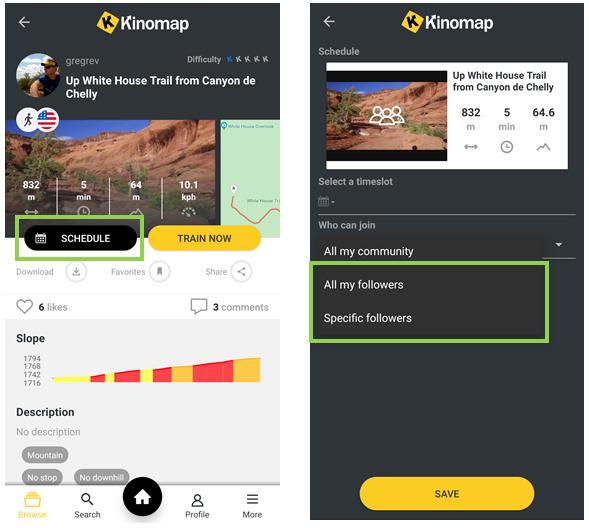 3. If you chose specific followers, please untick the one you don't want to invite. If you select all my followers, they will all be invited.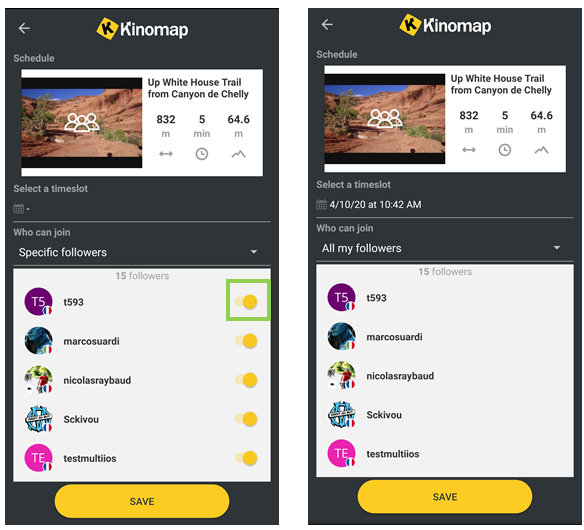 4. Choose the date and then swipe from the right to the left to choose the hour.
5. Once you chose the hour, tap on the 'OK' button.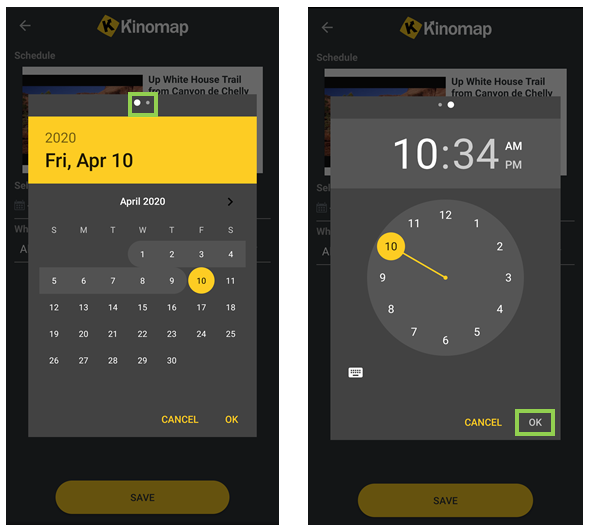 7. Now you can tap on the 'SAVE' button and see your session in the scheduled ones: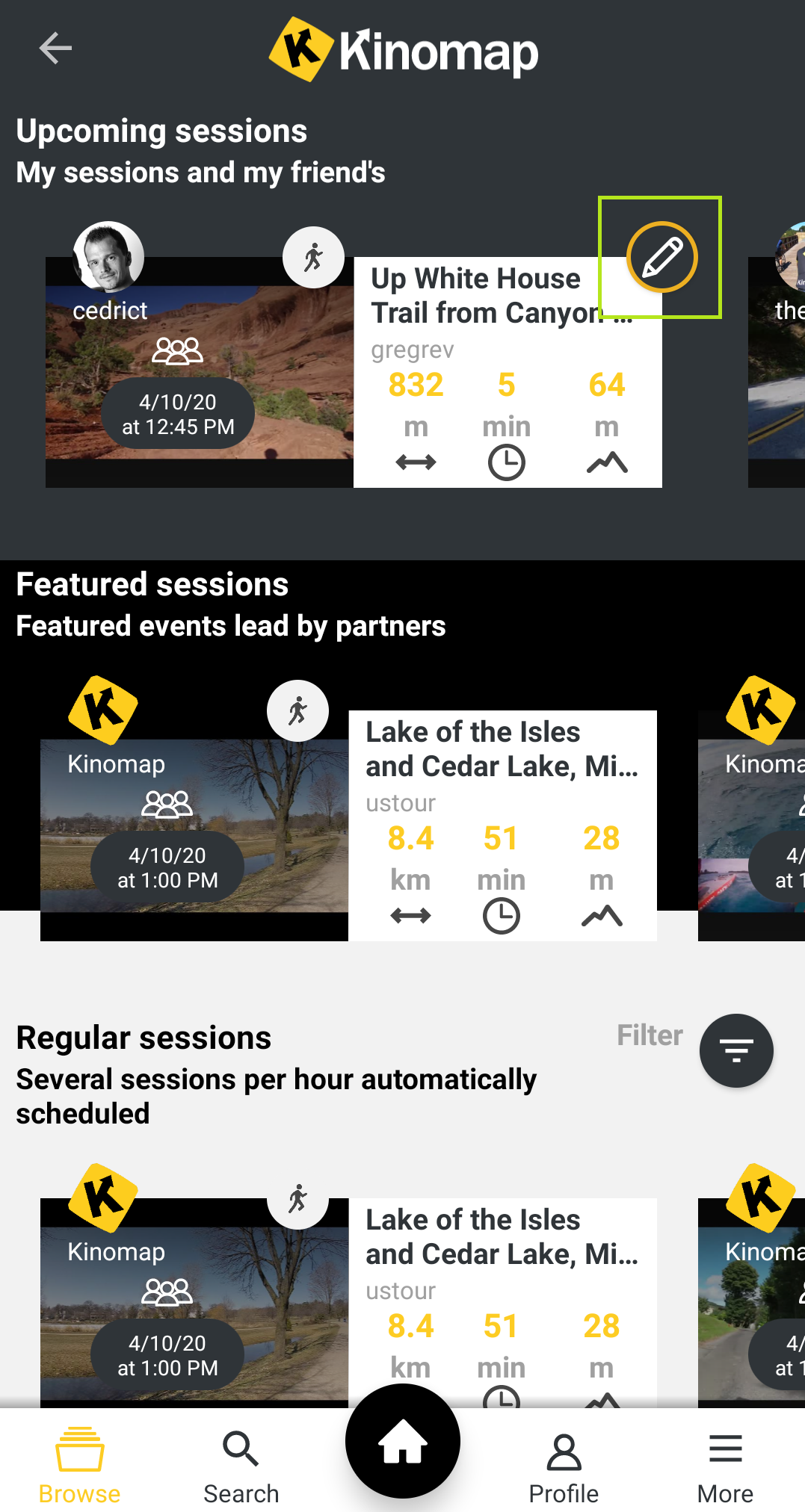 As you can see, you can edit your session with the 'pen' button if you want to invite a new user for example, or simply change the date.
Note that it's no longer possible 15 minutes before the beginning.