A new 'settings' tab has been added on the last app update which allows you to:
- Change the map type:
Road map

Satellite

Hybrid

Terrain
- Define the video quality: 
SD ( to favor if you have a poor bandwidth )

HD 720p

Full HD 1080p (Not available on all videos)
- Change the gradient feel: (only available for interactive machines on which we can manage the resistance level) to increase or decrease the difficulty level.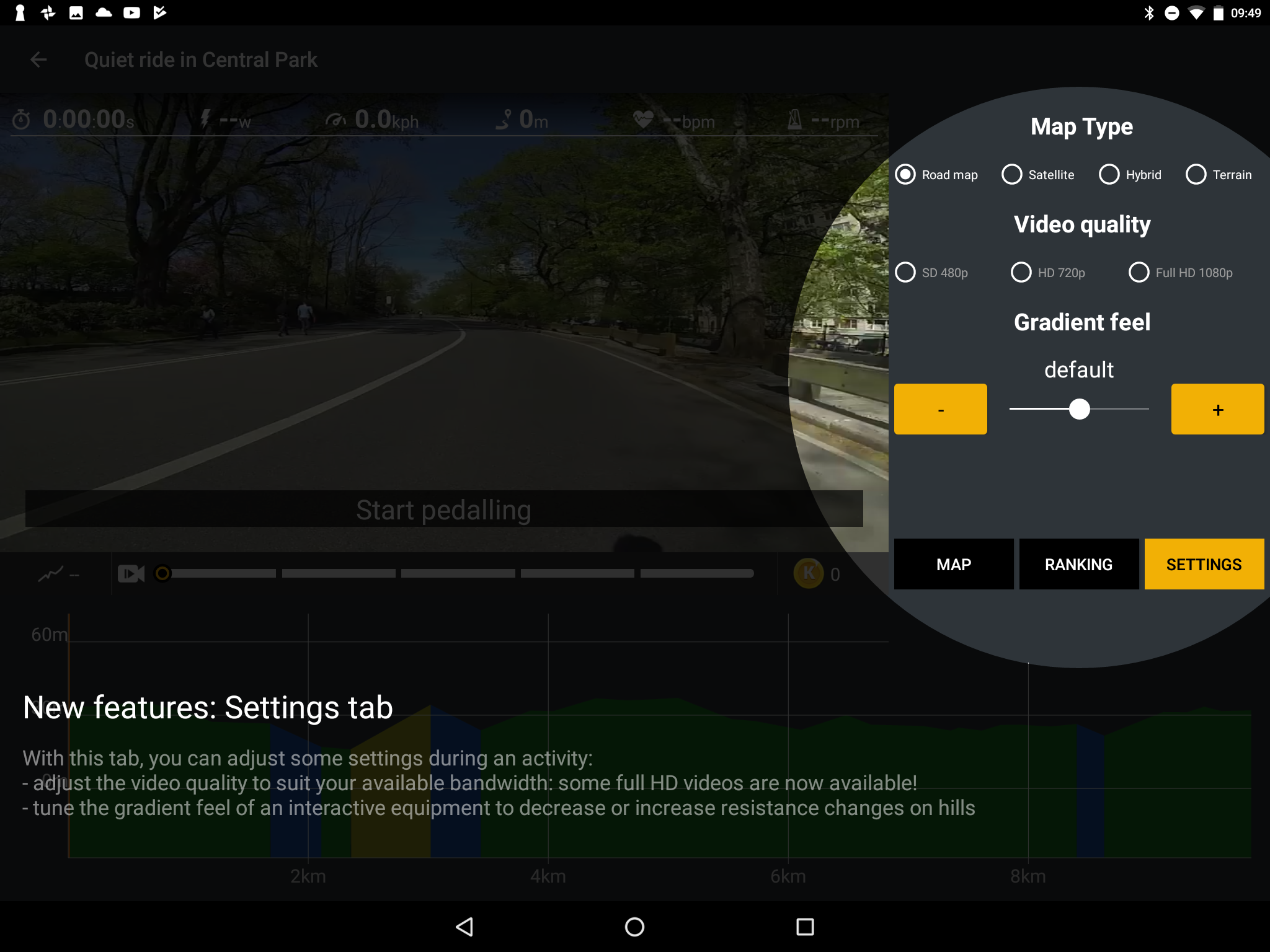 If you find the video too hard or easy, you'll be able to manage the difficulty so. This setting is permanent and will be applied to any other training. Of course, it's possible to reset this setting whenever you want.
According to your machine, here is how you'll feel this setting :
- Home Trainer or exercise bike: increase or decrease the difficulty level
- Treadmill: increase or decrease the elevation of the treadmill
- Rowing machine: Increase or decrease the difficulty level
Note: Using the shifters on the Kettler Racer S 2018 changes the gradient feel