According to your equipment, it's possible to change the global difficulty of the video from the app.
If you have interactive equipment, you'll see a difficulty option with a '+' and '-' button :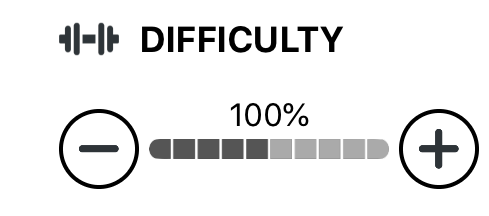 100% difficulty means the original difficulty is applied. You can change the difficulty from -50% to +50%.
There is a small difference in BH equipment :

As the resistance can only be changed by the console, you see the resistance applied on your bike: 9 and the (+5) value means that you added 5 more levels than the original one.
The original level should 4 but the user increased to resistance 9 on his bike.
For users having non-interactive equipment, here is what you'll see:

As we can't control the difficulty of your equipment, you have to apply the resistance percentage manually.