According to your equipment, it's possible to change the global difficulty of the video from the app. For more information, here is another article explaining the difference between the different types of equipment: Interactive, Smart, Classic, what does it mean?
If you have interactive equipment, you'll see a difficulty option with a '+' and '-' button :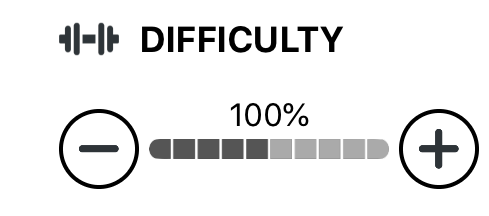 100% difficulty means the original difficulty is applied. You can change the difficulty from 0% to +200%.
For users having non-interactive equipment, here is what you'll see:

As we can't control the difficulty of your equipment, you have to apply the resistance percentage manually.