On Kinomap, your front-facing camera on your smartphone can be used as a cadence, stride, or stroke sensor, just looking at the movement of your head to calculate your speed.
This feature is really interesting if your device isn't compatible or simply doesn't have any Bluetooth/ANT+ chipset:
1. To add it on Kinomap, just follow these instructions: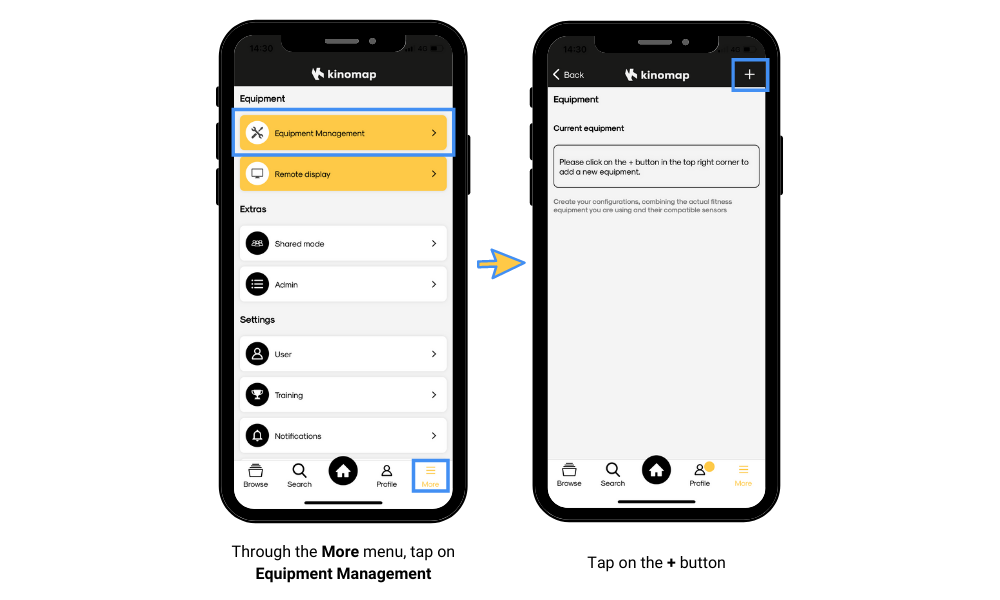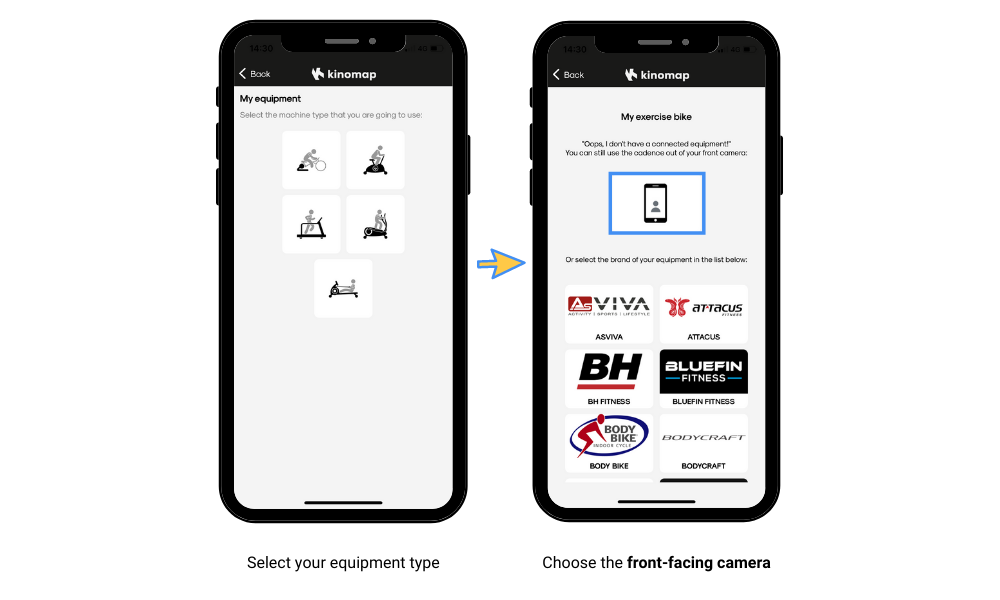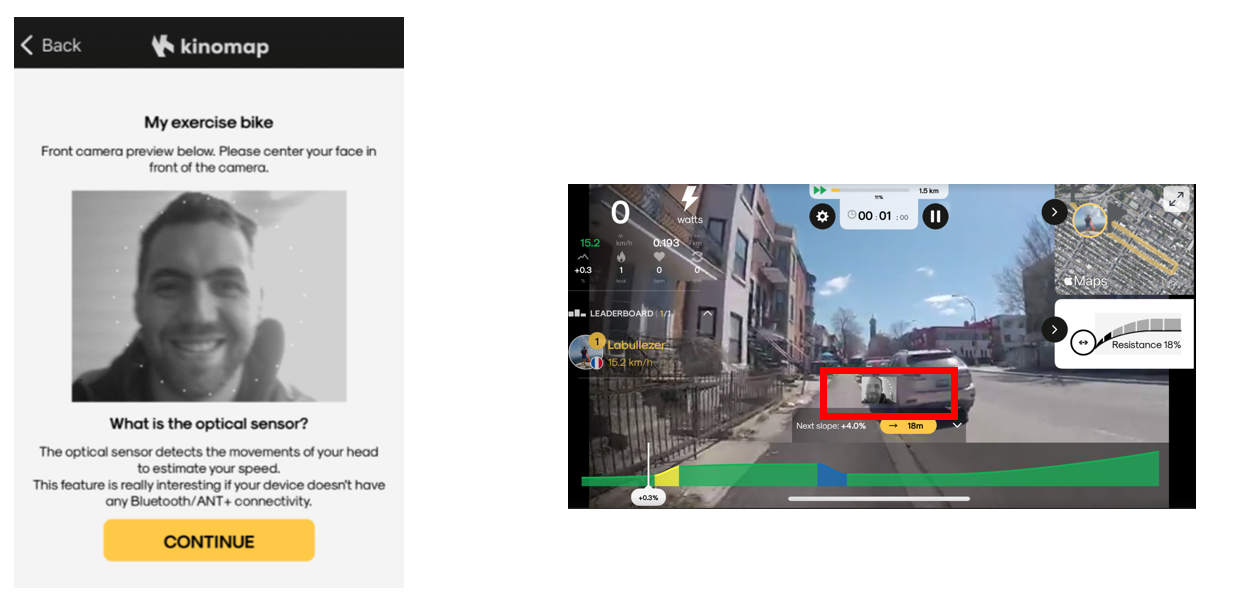 The optical sensor is now added
Start training:
When you'll start a training session, you will see your face at the bottom right corner to adjust the positioning of your TAB or smartphone. Once it's detected, your face disappears to see the dashboard.