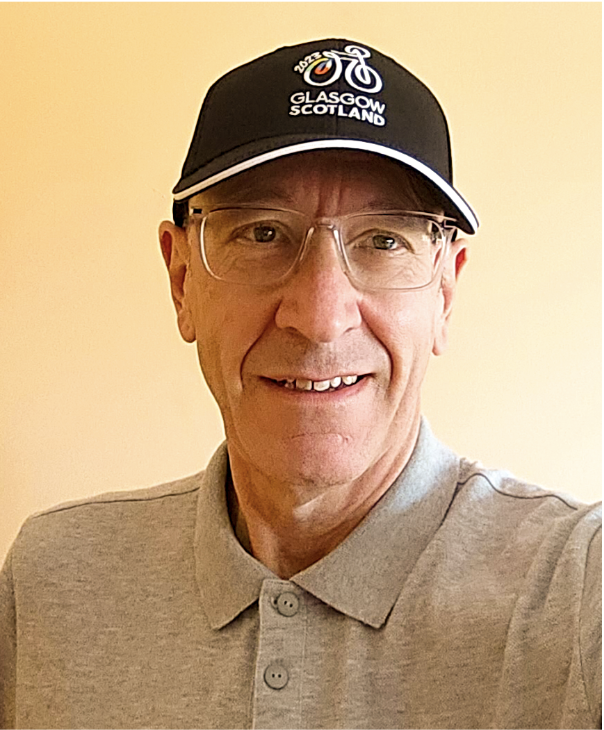 What is your first and last name? Malcolm Surgenor
Where do you live? I live in Falkirk. A small town exactly midway between the two largest cities in Scotland; Glasgow and Edinburgh.
Why do you record videos for Kinomap?
I've always trained indoors when the weather is poor (quite often in Scotland!) I used to use my road bike on a basic indoor trainer with TrainerRoad. Then during the Covid lockdowns I purchased a Bluetooth-enabled indoor cycle which came with a link to Kinomap. That made cycling indoors so much more interesting and enjoyable. I've always been interested in photography and videography and I have always had front and rear-facing cameras on my road bike whilst riding for safety reasons. initially, I didn't think anyone would be interested in the roads around me but very quickly I got favourable comments and this has now grown to the extent that I have many online Kinomap friends from around the world!
Are you passionate about cycling?
From a fitness and mental health point of view, I could not live without cycling. I used to do a lot of mountain bike riding - Scotland has some fantastic trails - but I switched to a gravel bike and then a road bike about 5 years ago. Whilst I do watch Le Tour and other cycling competitions it is more about getting out in fresh air and getting fit for me.
Any other sports activity to mention?
I have a treadmill hooked up to Kinomap too but I'm nursing a knee injury just now which running aggravates (but thankfully cycling does not!). I also do 30 minutes of yoga 4 or 5 times a week.
How did you go about recording the stages of the World Championships?
It's been quite challenging to film these roads from a number of aspects. Our government is spending significant sums of money repairing the roads before the Championships, so many just cannot be cycled at present because of this work. Also, some roads will be closed to all traffic on the day of the races - a luxury not afforded to me. I have however managed to stay true to all of the roads within a few hundred metres. Almost all of the roads I have cycled before but I decided I would film them again in the order and direction of the races over the past couple of weeks. I have filmed the main road races and time trials. Although many of the roads of the Gran Fondo in Perthshire and the para-cycling events in Dumfriesshire have already been filmed and published on Kinomap.
Find out the playlist here.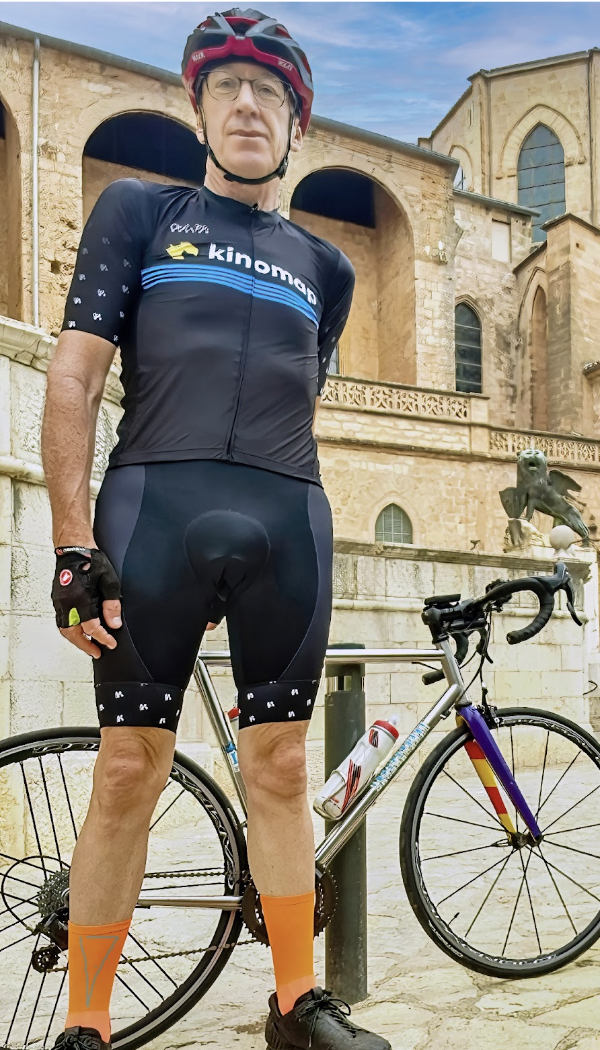 Are the routes pleasant to ride? Are there any hills to climb?
There is quite a bit of city and town roads but equally the races cover some very lovely scenic country roads. Some of my own personal favourite roads to cycle are in the Carron Valley and the Elite Mens Road Race travels along that before taking in the climb up the Crow Road (just 337m though). The road is usually cycled in reverse but the race will descend it. It's all new tarmac and I can easily do 70+ k/hr so the UCI cyclists will be hitting 100+ k/hr I guess?
Are you planning to record new routes in the near future? Where?
I try to go on a holiday 3 or 4 times a year and will always try to film a cycle ride. I did a ride in Zimbabwe recently on a mountain bike made of bamboo but unfortunately, the video was not good enough to upload to Kinomap. We go to Spain twice a year and I will film some roads in Mallorca in October. Then in January, I'm doing a cycling holiday in Vietnam and Cambodia and I will film there too.