To use Kinomap, the first step is to create an account. There are two ways of doing this: via the website or via the application. In this article, we'll look at creating an account via the website, but the process with the application is similar.
First of all, to create your Kinomap account, go to the following address: https://www.kinomap.com/v2/home then click on "Create an account".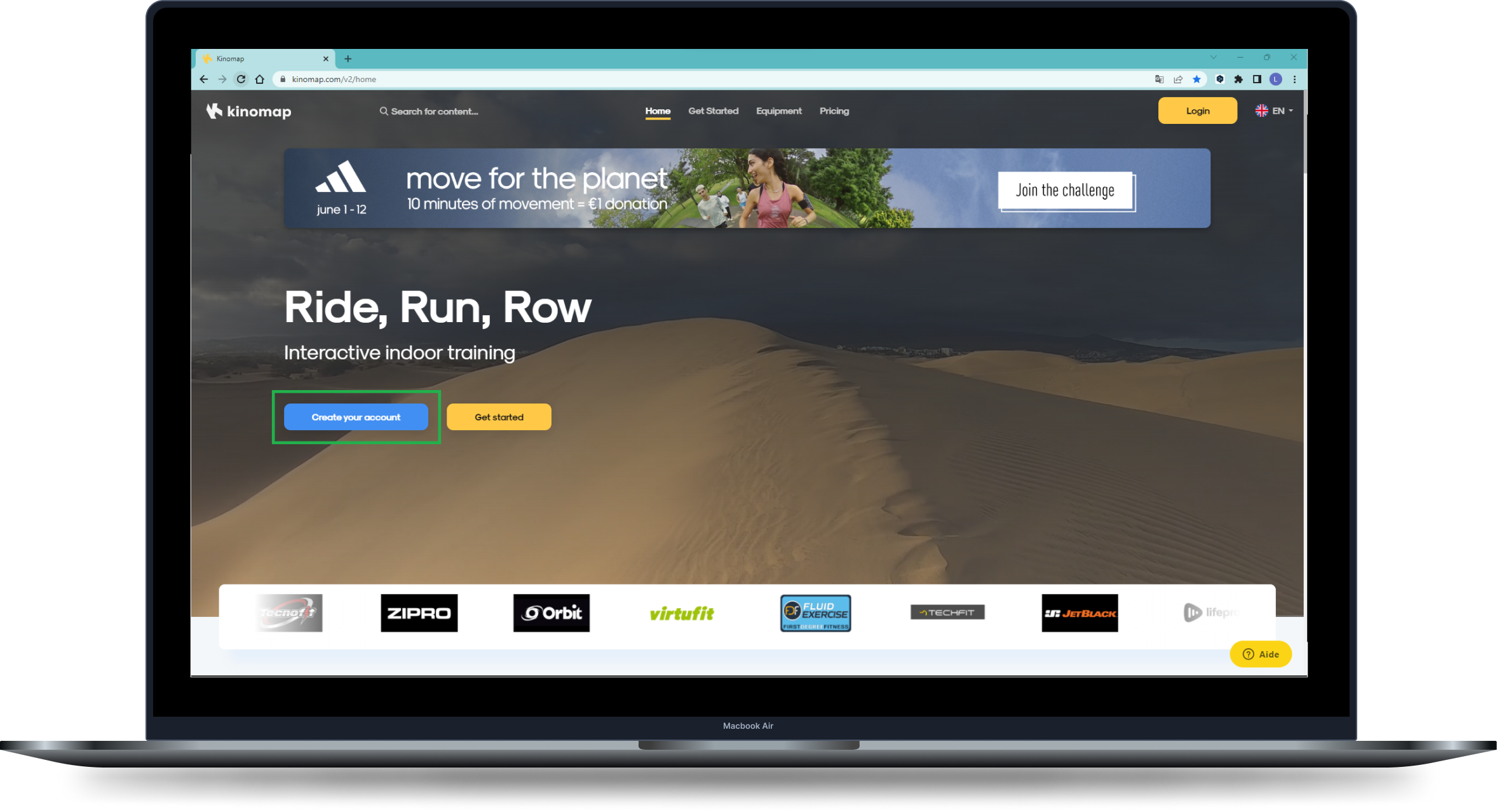 On the second page, you will need to fill in all the information requested and then click on "Continue".
Important : Note that the pseudo, which is requested first, must be unique, as must the e-mail address. Feel free to personalise it to avoid choosing a pseudo already used by another user.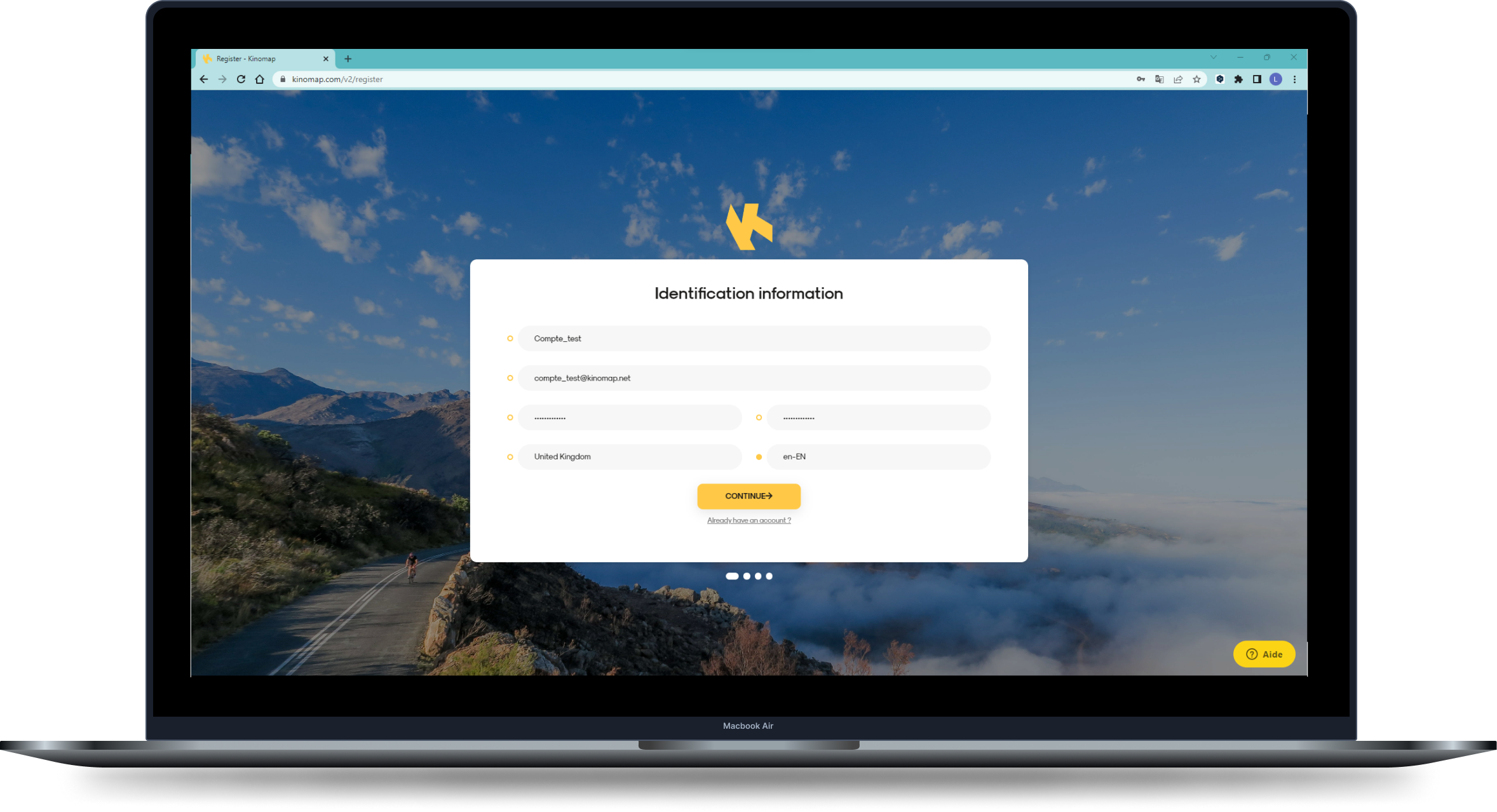 You will also be asked for some information about your personal details here. Compulsory information will be indicated by an *. Then click on "Continue".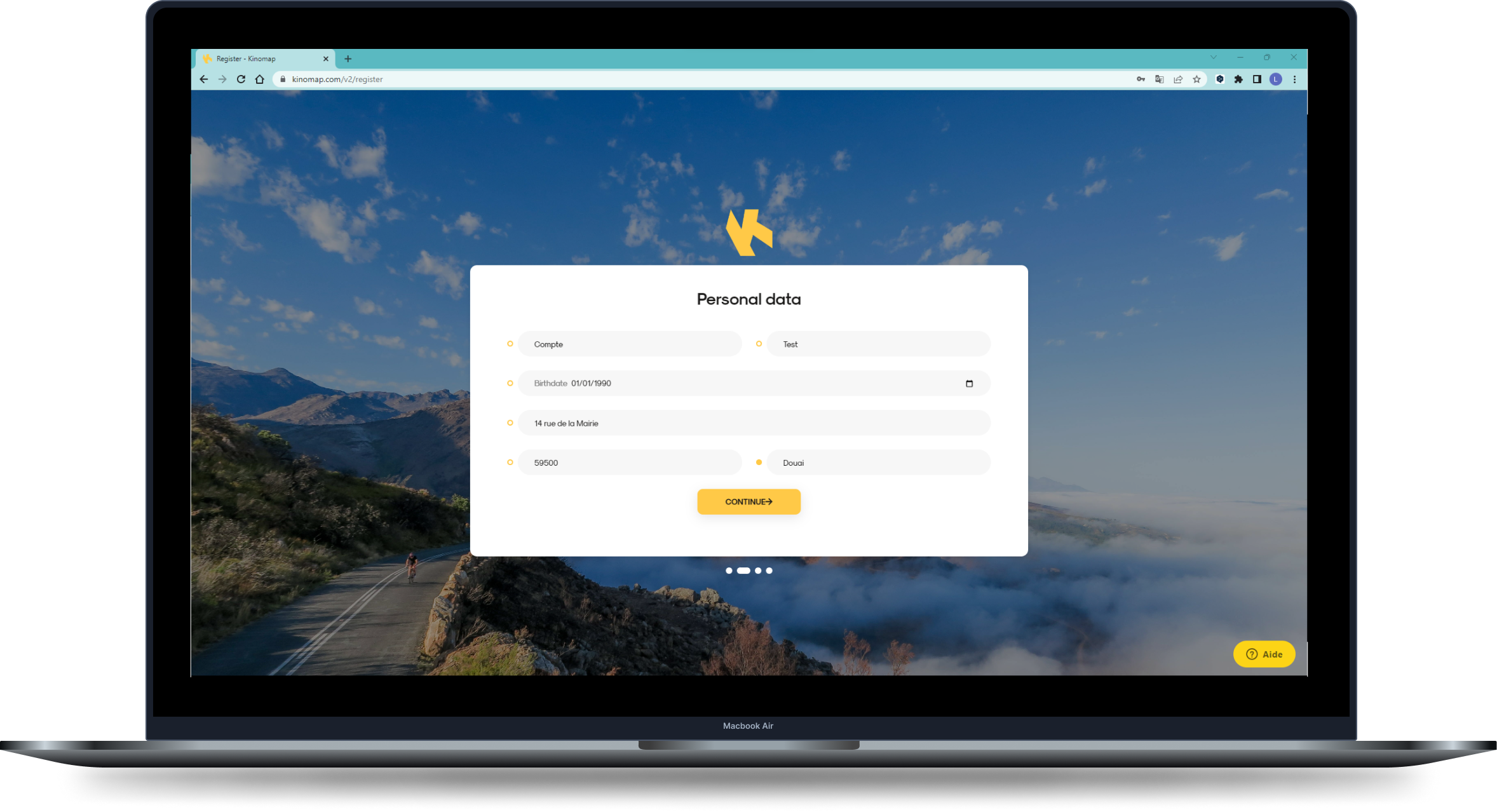 Finally, on this last page, you will be asked to fill in some information to personalise your Kinomap personal space (and therefore your training sessions) as much as possible. By clicking on "Configure my account later", you can skip this step and return to it later in the "Settings" section of your Kinomap account.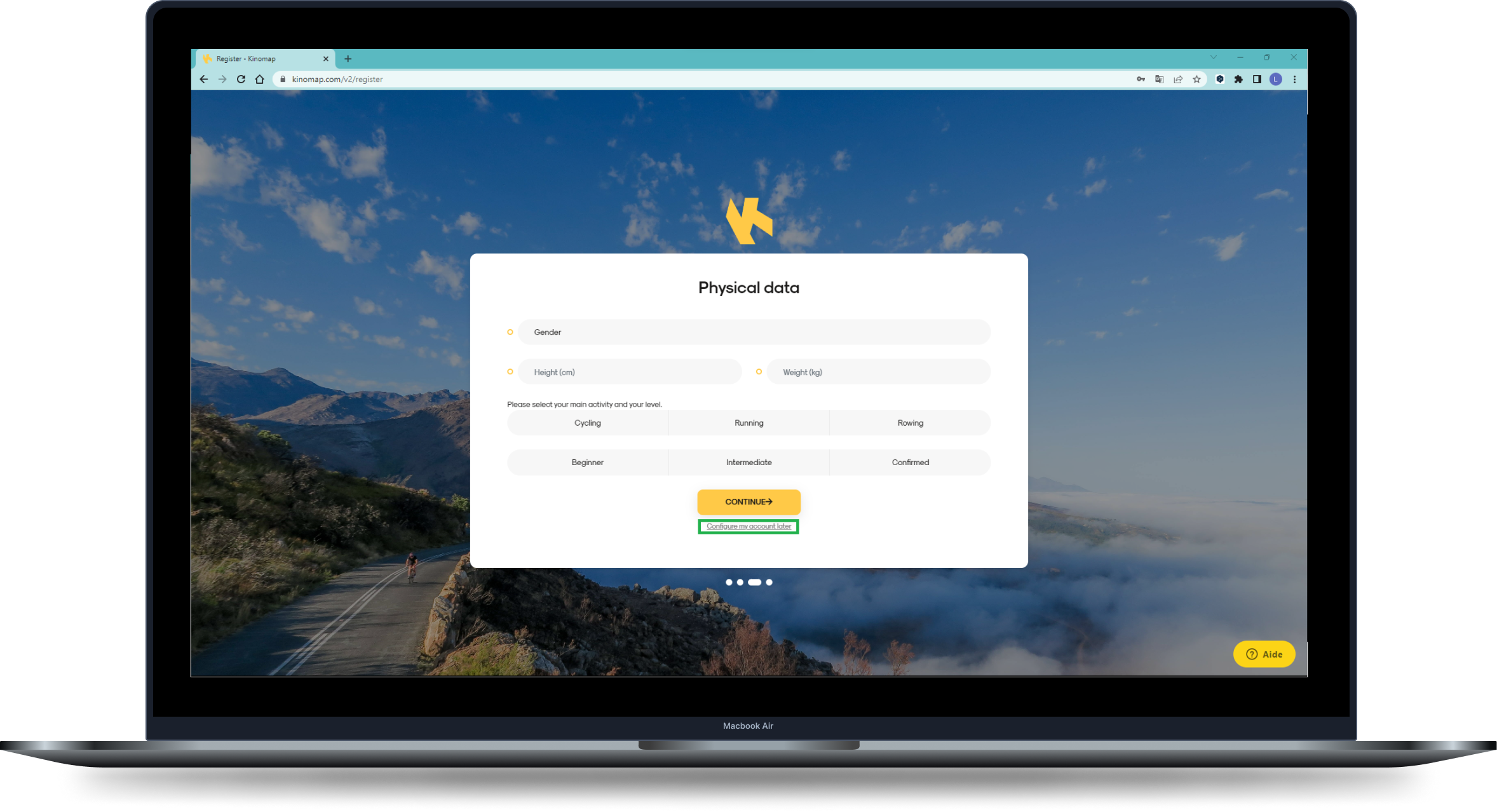 That's it, your account is created.