When you take out a subscription, you have several options for downloading your invoices.
1. Website subscription
For a subscription on our website, you just have to connect to your Kinomap account, menu "My subscriptions". Then click on "Billing details":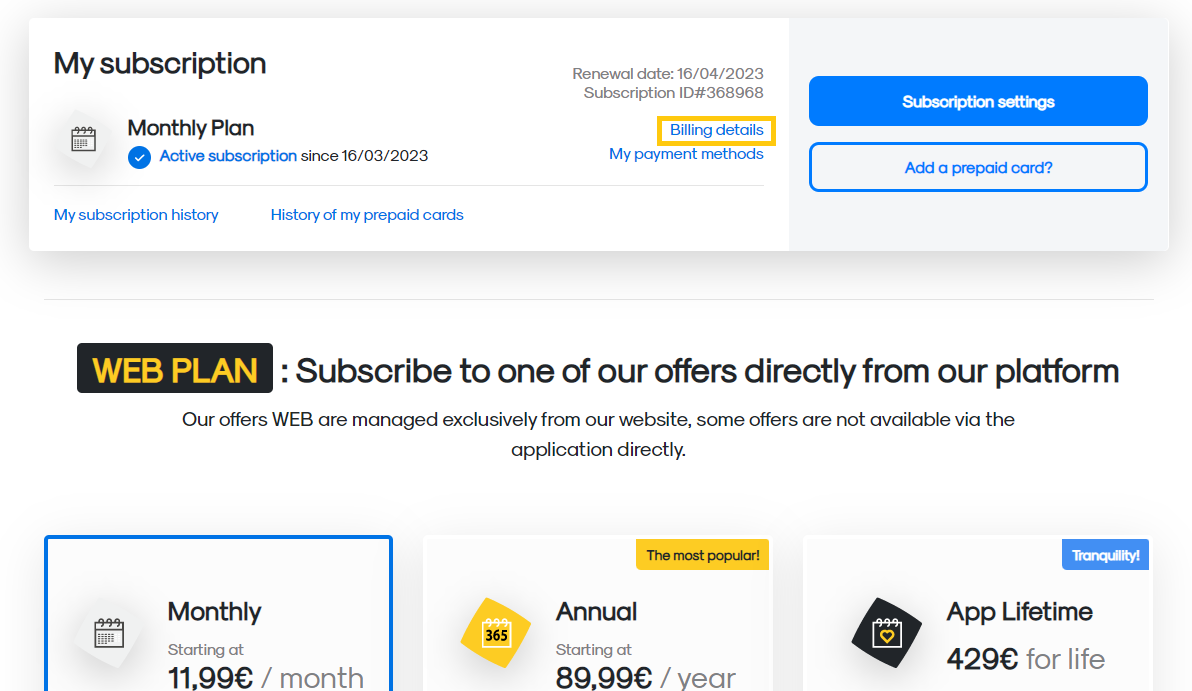 On this page, you will see an icon allowing you to download your invoice: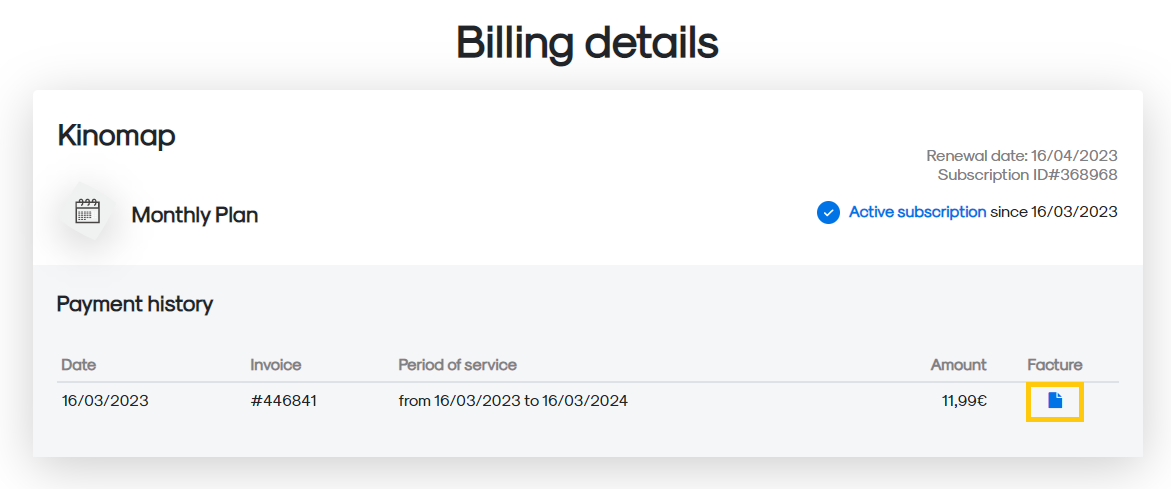 Please note that if your personal details are not registered in your account settings, you will not be able to download an invoice. You will be prompted to do so.
2. In-app subscription
If it is an in-app subscription, simply go to the relevant store.
- help link for PlayStore : https://support.google.com/googlepay/answer/7644144?hl=en
- help link for AppStore : https://support.apple.com/en-gb/HT204088
Do not hesitate to contact us at support@kinomap.com if you need help.