You can easily check if your equipment is compatible with our app by clicking here: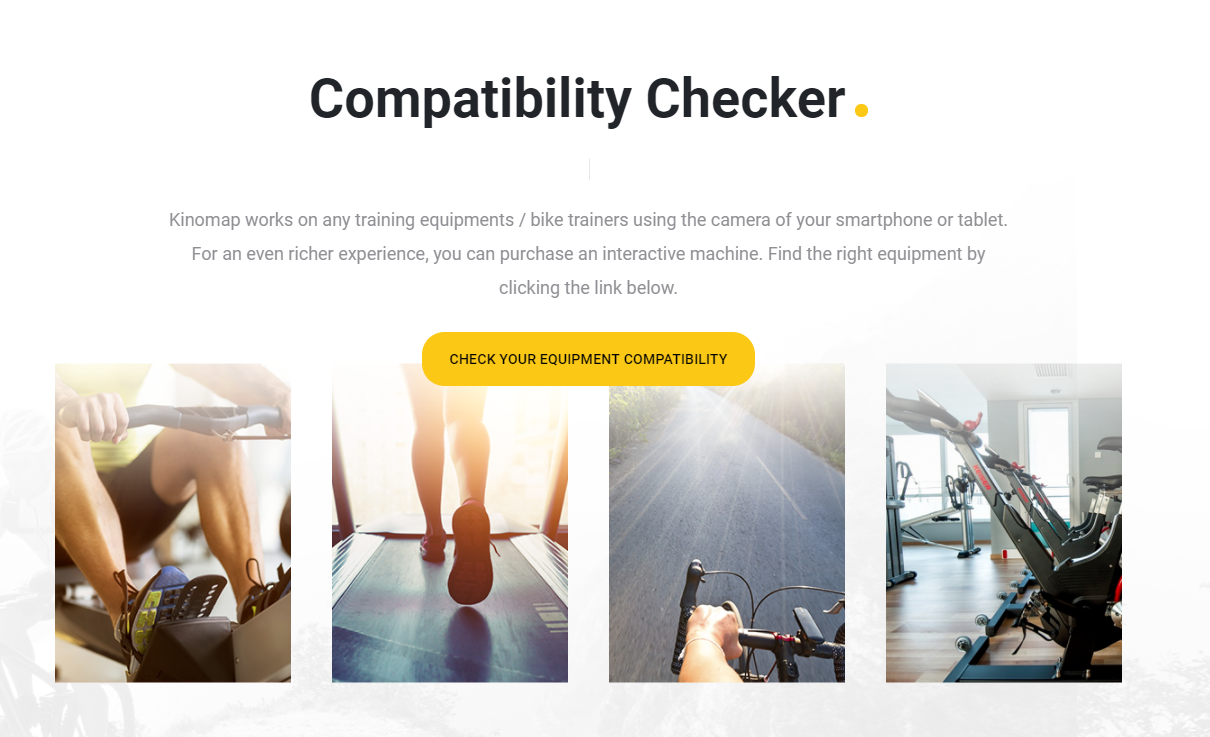 If your bike trainer or cardio training equipment doesn't appear on the list, please email us at support@kinomap.com.
You can still train on Kinomap by using a wearable sensor (cadence, stride, speed&cadence sensors).

You can also activate the front-facing camera of your device to detect either your cadence, stride, or stroke sensor. Read more about it on How to use the optical sensor?
If you are a fitness brand and would like to appear on the compatibility list, please email us at support@kinomap.com
Note: The Kinomap apps are only available on IOS and Android devices