For the time being, you can only add a video to a playlist from the website www.kinomap.com.
The playlists you created from the website are visible on your APP. 
- First, choose the video you'd like to add to a playlist : ( for this example, i took 'la crête de belle combe )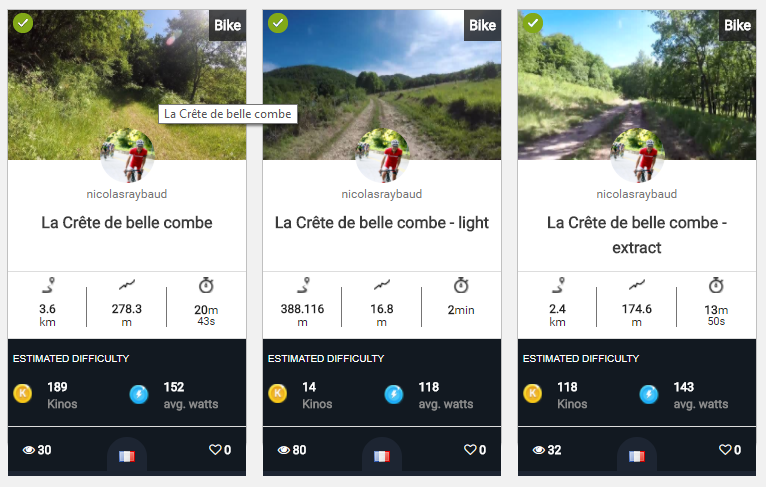 - Once selected, you'll see this :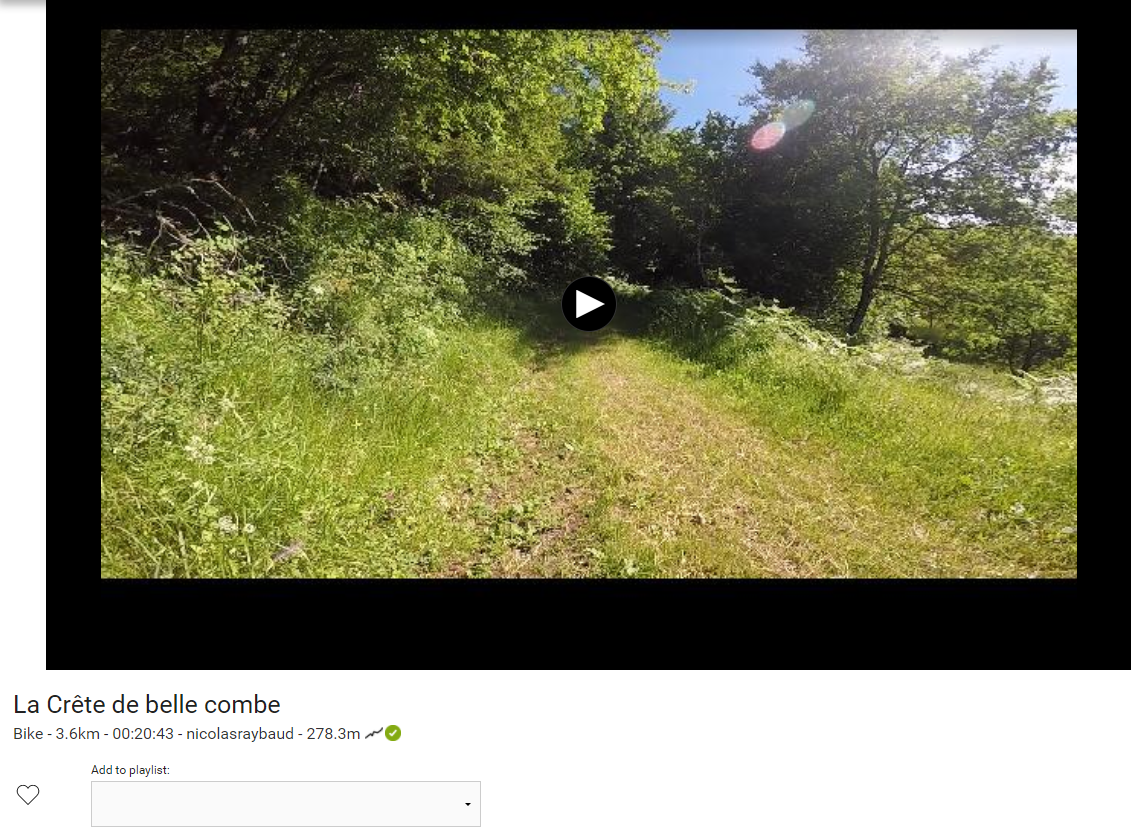 You have a 'add to playlist' feature under the video. 
- if you haven't got a playlist yet, you can create one directly from this page. 

- Once you chose the name of the playlist, click on 'create'.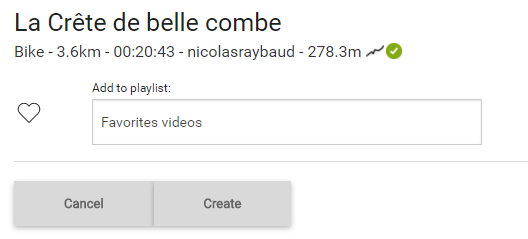 - Now you'll see this page : 

- Once done, you'll have this message at the bottom right corner :
'The video has been added to your playlist'