You can either add a video to your favorite on the Kinomap app or create playlists on the https://www.kinomap.com/v2/home platform:
1. ADD A VIDEO TO A PLAYLIST: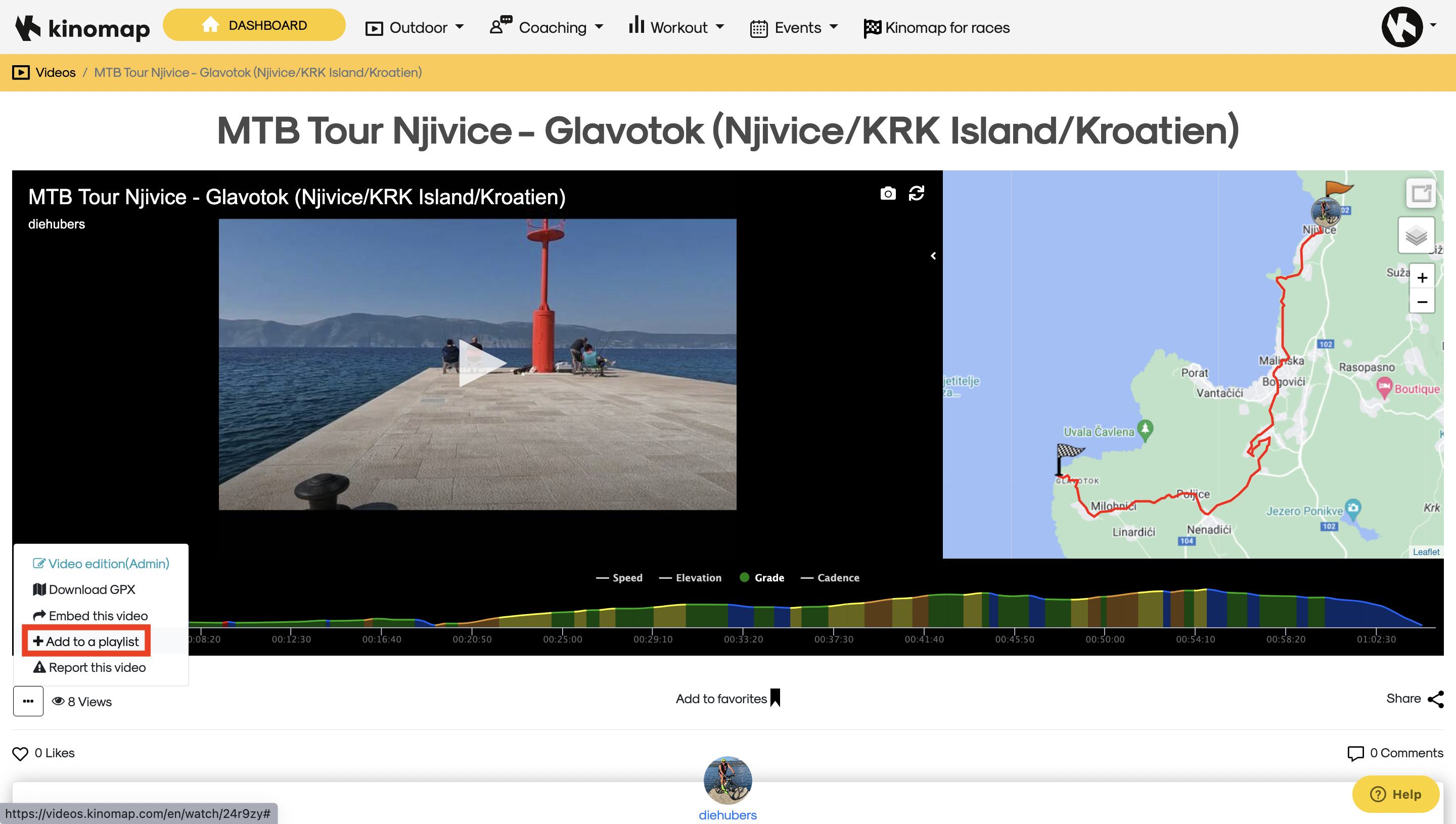 The playlists you created from the website are visible on your APP.
- First, select the video you'd like to add to your playlist.
- Then click on the '...' button just under the video.
- Click on 'Add to a playlist'
You can either create a new one or select an existing one.
- Click on 'Add now'
Your video has been successfully added.
2. FAVORITE A VIDEO:
In the Kinomap app, just tap on the video you'd like to favorite and tap on the 'Add to favorites' button: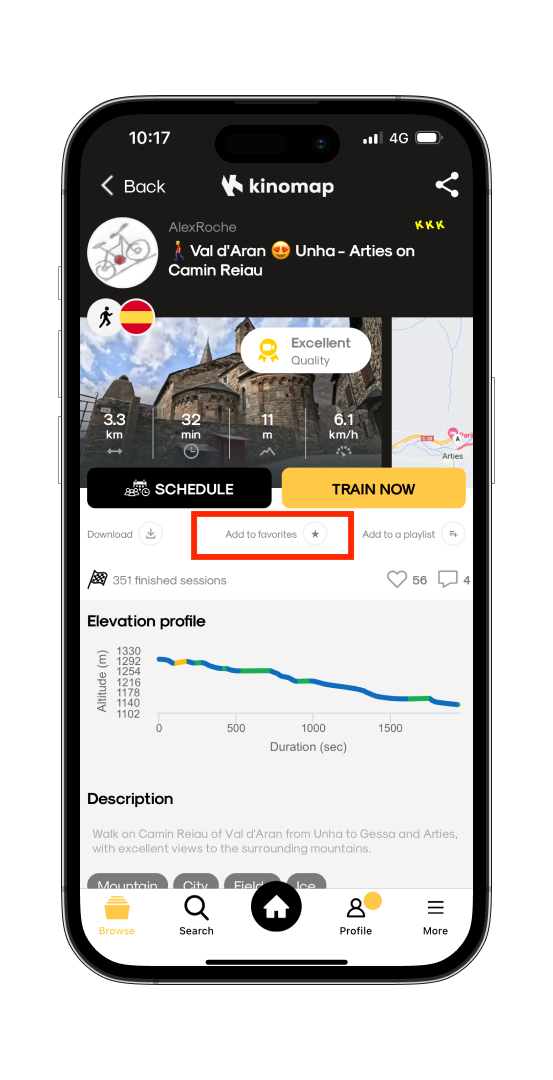 You will find your Favorites in the "Browse" menu and then "Scenic Videos". The icon is located at the top right.