Once you finished your training session, you can export automatically or manually your activity to these different external APPS :
Strava
Training Peaks
Runkeeper
Decathlon Coach
Logbook Concept2
Adidas Running
Nolio
E-mail
Facebook No longer available since 01/08/2018 following some changes to the Facebook automatic sharing restrictions. Read more about it here.
We tried many times to integrate the Garmin ecosystem so that you could automatically export your training session, without success, unfortunately. Thanks for your understanding.
To manage the export to third-party apps, go to https://dashboard.kinomap.com/en/account/sharing
Automatically: You can choose to export automatically your activity once it's done to all these socials platforms
You can manage it from the website or directly from the APP: 'Main menu', 'My Connections', and you will see this page: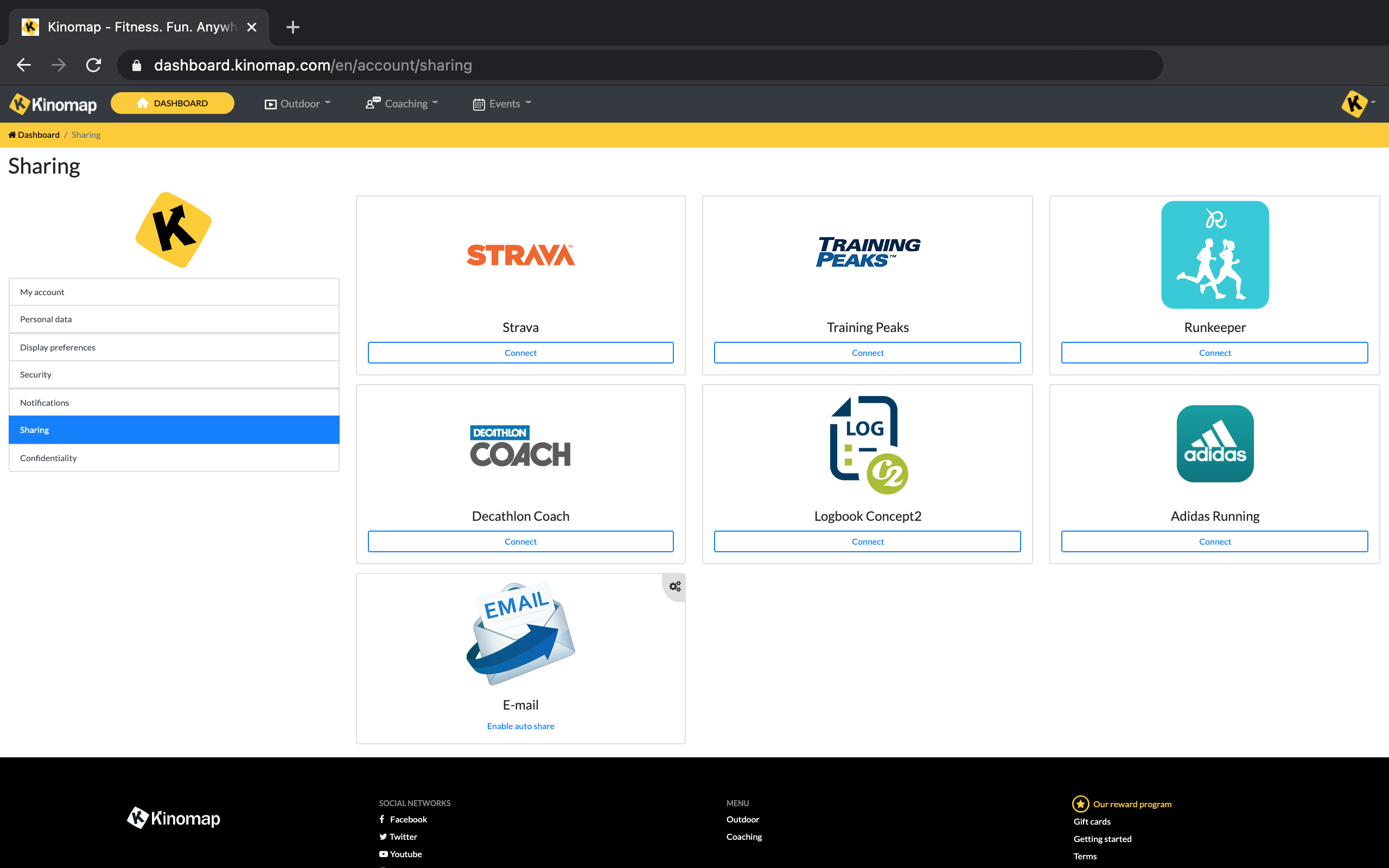 Just select those you want to use.
Note that your identification is automatically saved, so you have to log in only once to each of them.
Manually: From your 'Activity History', just select the one you want to share and tap on the sharing button at the bottom right corner

Now you see the complete list of sharing possibilities.
Just tap on the one you chose and you will see the message :