When creating your account on www.kinomap.com, you can test all the functionalities of our applications for only 14 days. After this period, a subscription is then required.
To subscribe, go to www.kinomap.com/subscribe :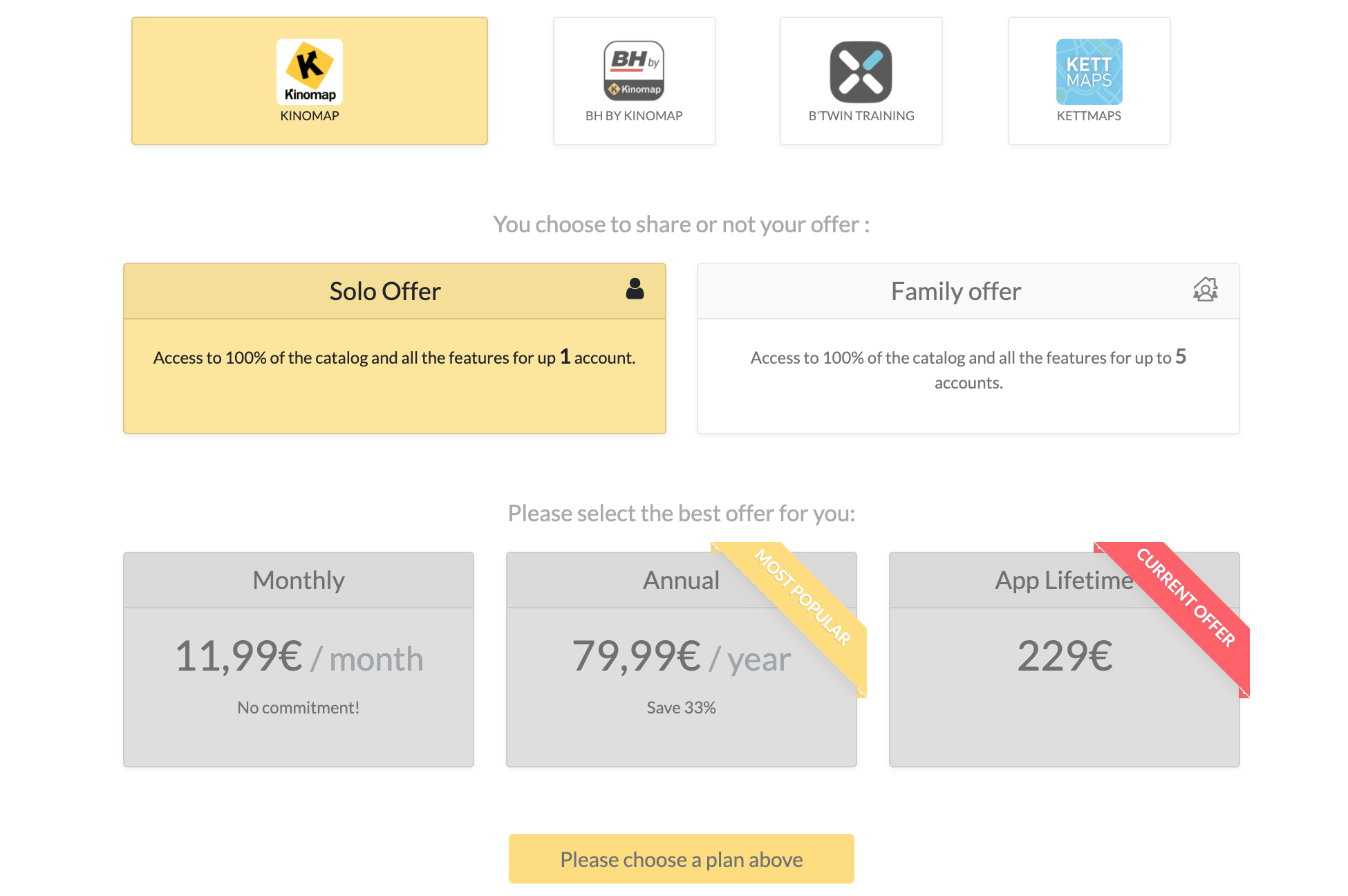 1. CHOOSE YOUR APP:
First of all, each of these apps offers the same features, the only difference being is the hardware support.
If you don't know the difference between each app, you can read more about it here. Rest assured, if you made a mistake in choosing your app, a simple email to our support desk and we will be able to modify your subscription.
2. CHOOSE YOUR OFFER:
The "Solo offer": this offer can only be used on a single user account.
The "Family offer": this offer allows you to train with 5 different accounts: 1 main account and 4 other attached users. Please note: 2 different machines can be used during the month (1 bike, 1 rower for example) and 5 different mobile terminals can be used during the month. More info on the family options here.
3. CHOOSE THE DURATION:
The "Monthly offer" is ideal if you wish to access the videos for a limited period of time (weather, convalescence, etc): you can cancel directly
The "Annual offer" offers you a more interesting price, on the simple condition that you commit yourself for one year.
The App Life Time subscription" is a one-time fee, giving you permanent and unlimited access, as long as the application remains available on the App Store, Google Play Store.
In all cases, once the subscription is taken, the account is automatically updated in the application: no need to enter an activation code for example.
Subscribe easily by clicking here