When creating your account on www.kinomap.com, you can test all the functionalities of our applications for only 14 days. After this period, a subscription is then required.
To subscribe, go to www.kinomap.com/subscribe :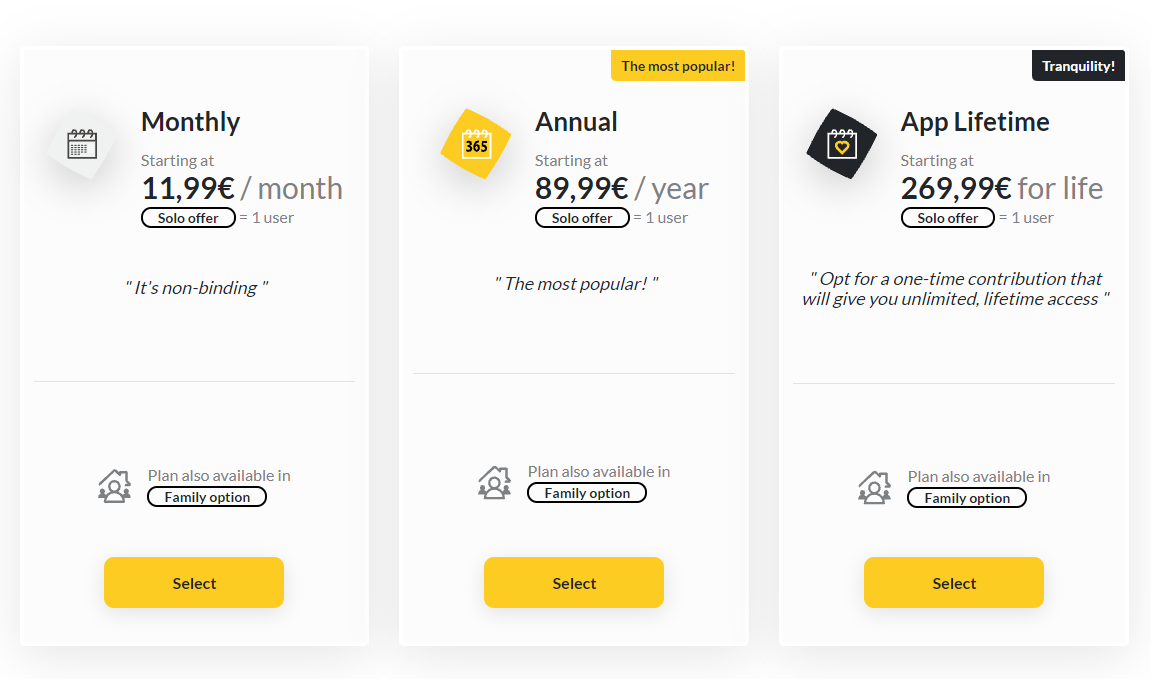 1. CHOOSE THE DURATION:
The "Monthly offer" is ideal if you wish to access all the content of the application for a limited period of time (weather, convalescence, etc): you can cancel directly
The "Annual offer" offers you a more interesting price, on the simple condition that you commit yourself for one year.
The App Life Time subscription" is a one-time fee, giving you permanent and unlimited access, as long as the application remains available on the App Store, Google Play Store.
2. CHOOSE YOUR OFFER:
The "Solo offer": this offer can only be used on a single user account.
The "Family offer": this offer allows you to train with 5 different accounts: 1 main account and 4 other attached users. More info on the family options here.
In all cases, once the subscription is taken, the account is automatically updated in the application: no need to enter an activation code for example.
Subscribe easily by clicking here